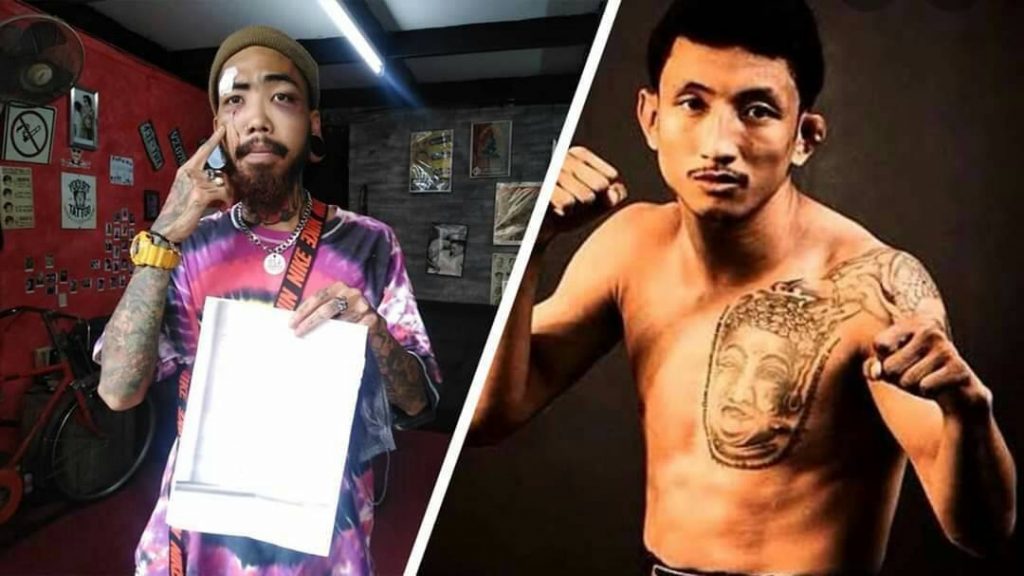 Famous Muay Thai Fighter Pakorn PK Saenchaimuaythaigym is involved in an assault case against his former classmate.
On April 26, 2020, Pakorn allegedly went to an unnamed barbershop at Rama II Road in Bangkok around 2:30 p.m with some friends with intent to harm the shop owner. 27-year old Thanyapisit Saetang (nicknamed "Oat") owns the shop and knew Pakorn from the Thai Vocational College of Technology. They were in the same class last year, and it seemed like Pakorn came to settle a score due to a misunderstanding. Words were apparently exchanged beforehand that motivated Pakorn to show up to the shop with two friends.
Please support the continuation of content on Muay Ying via Patreon

According to Oat: Pakorn made the first move by slapping him in the face, and the two friends that came with Pakorn went on hit him and to break things in the store, resulting in injury and property damage. Out of anger, Oat took a pair of barber scissors and chased after one of Pakorn's friends. Pakorn and his friends quickly left in a black Vigo pickup truck. Oat decided to report this incident to the police, charging Pakorn and his two friends with assault and trespassing.  Oat then went to the hospital for the doctor to write up a formal letter describing the injuries he sustained, then made a public Facebook post describing the incident.
According to Pakorn: He was "dissatisfied" with how Oat told people that he was a drug addict. He wanted to clear the air with Oat and made an appointment with him at the barbershop. He told his friends to wait outside and went into the shop alone to talk with Oat. Oat had a friend in the shop. When things started to heat up during their discussion, Pakorn slapped Oat in the face. Oat's friend came in and restrained Pakorn. Pakorn's friends, thinking he would be harmed, came to help and the situation escalated from there.
When Oat was interviewed by reporters, he sported black eyes and a cut under his right eye.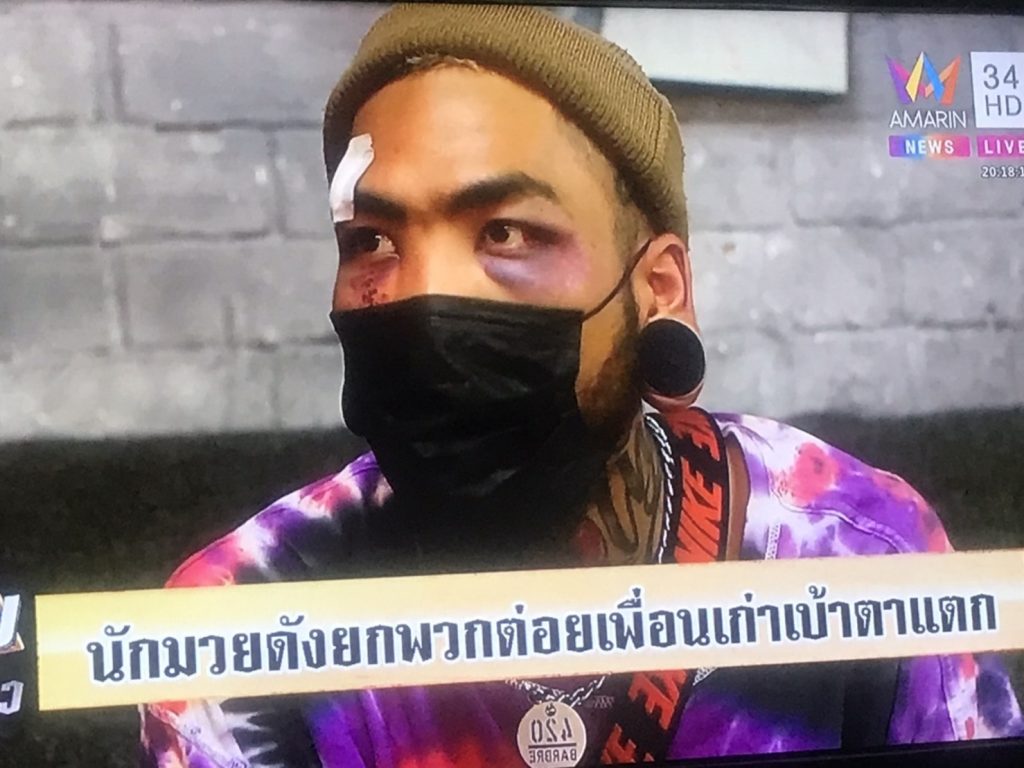 Oat had managed to stab one of Pakorn's friends in the right thigh, and the injury needed 20 stitches.
According to Thai media, Pakorn and Oat have both pressed charges against each other.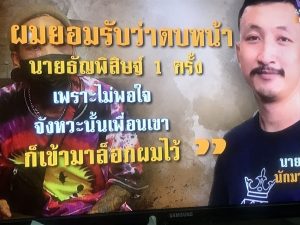 Pakorn has held titles from Lumpinee Stadium, Rajadamnern Stadium, PAT and WMC. For the past few years, he's fought on big televised shows and is a Muay Saen, which means he earns over 100,000 Baht per bout.
If you enjoyed this or found this useful, and want to continue seeing Muay Thai news (with focus on ALL fighters, not just men), training and fighting tips, gyms reviews, and general/miscellaneous content,
please consider becoming a donor on Patreon.
With donors, I will be able to deliver high quality content consistently as well as continue my fighting goals in Thailand.