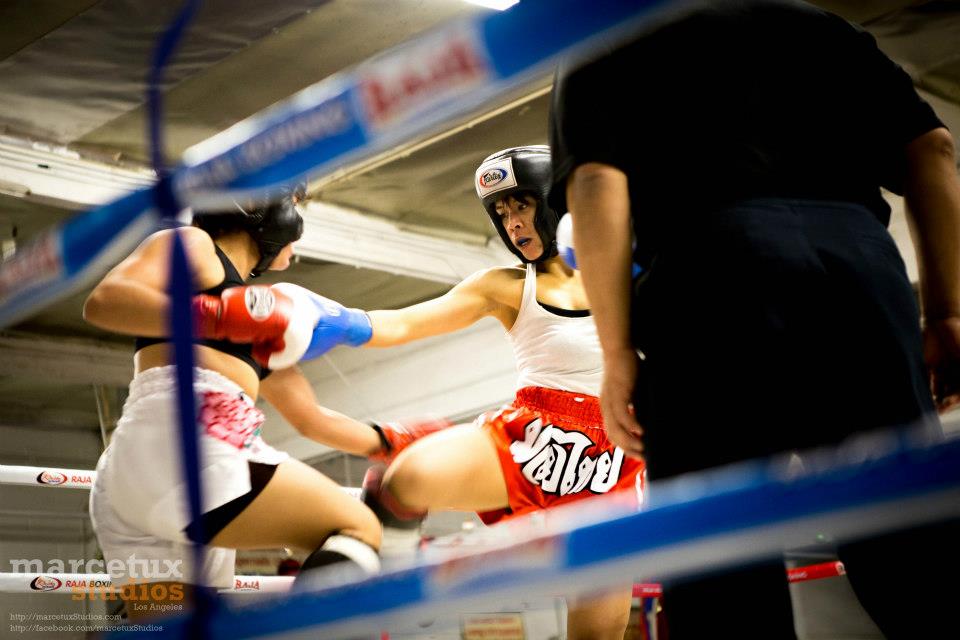 Born and raised in Los Angeles, California, Jackie Ngan is an actress and a Muay Thai fighter. She's been training for about nine years and has seven amateur fights. At this time, Jackie is unable to act nor train, so she's gathering scraps from her closet to help with a dire issue caused by COVID-19 – the lack of PPE (Personal Protective Equipment).
Please support the continuation of content on Muay Ying via Patreon

Jackie started making reusable fabric face masks at the beginning of April. "On Instagram, one of my friends inspired me to make masks," Jackie says. This friend was none other than Jessica Ng, a Muay Thai fighter and fashion designer based in New York City, whom Jackie had met while attending school in New York. When Jessica started making cloth face masks with Muay Thai shorts, she posted her process on her Instagram account. "The Muay Thai community is so small; it turned out the fashion school I was attending at the time was her alma mater. She reached out and donated fabric to me then, when I was a student. She really is such a giving person, "recalls Jackie. "It makes perfect sense that she'd inspire me years later to give back to my community. I saw [that] she was making masks, and I thought to myself, 'I know how to sew, I have a machine, I have time, I owe this to my community'. About a week into starting, I made 80 masks for people out of whatever I could find in my closet and from donations." Having the skills and resources to create masks, Jackie felt like it was a personal responsibility for her to contribute as much as she possibly could.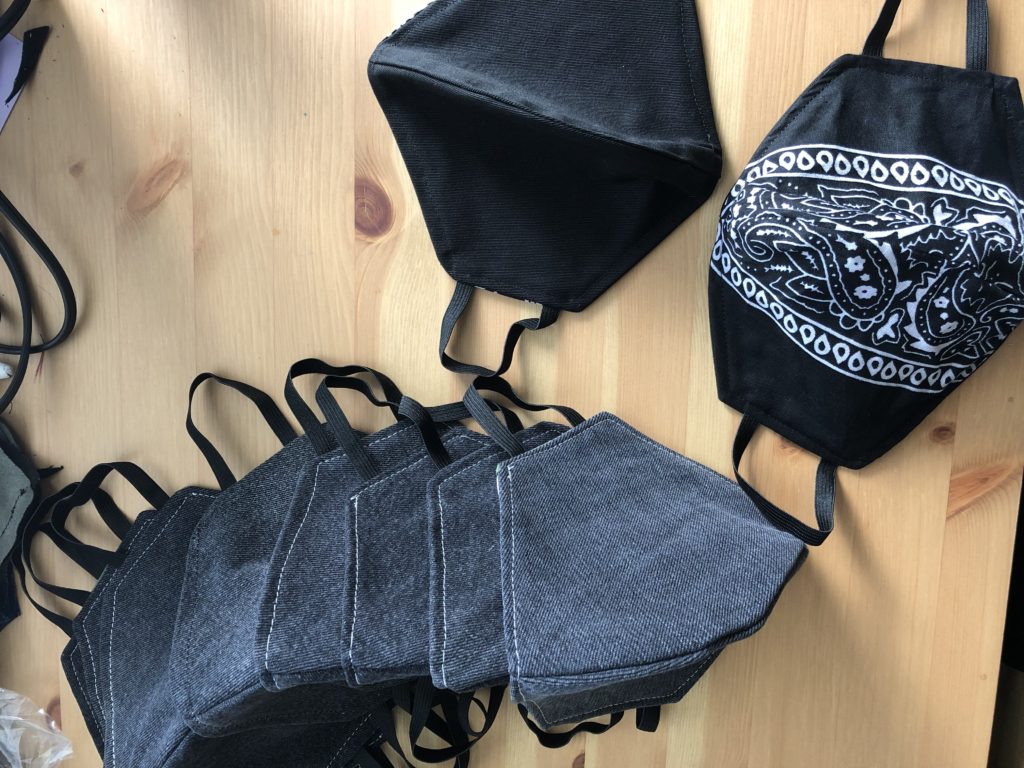 Los Angeles has the largest amount of confirmed cases of the virus in the state of California, with 10,895 cases and 457 deaths to date (time of writing: April 17, 2020). The governor of California issued everyone to state at home on March 19, shutting down all non-essential businesses and services. "Like most of the world, L.A. is scared straight by the pandemic," Jackie describes. "It's my first time as a native Angeleno that I've seen the city as a ghost town." Although the body count and confirmed cases are not as high as other parts of the country, Jackie believes it's in everyone's best interest "stay ahead and be smart". "There's the uncertainty of how long this will all take, as well as the uncertainty of the 'new norm' after all this passes," Jackie confides. "I think a big chunk of everyday problems during this pandemic is psychological." Jackie herself has to cope with her feelings of fear and isolation. "I am fortunate enough to have a safe home with my little dog, Boba, where I can make masks," Jackie says positively. "And I can communicate constantly with loved ones via Facetime."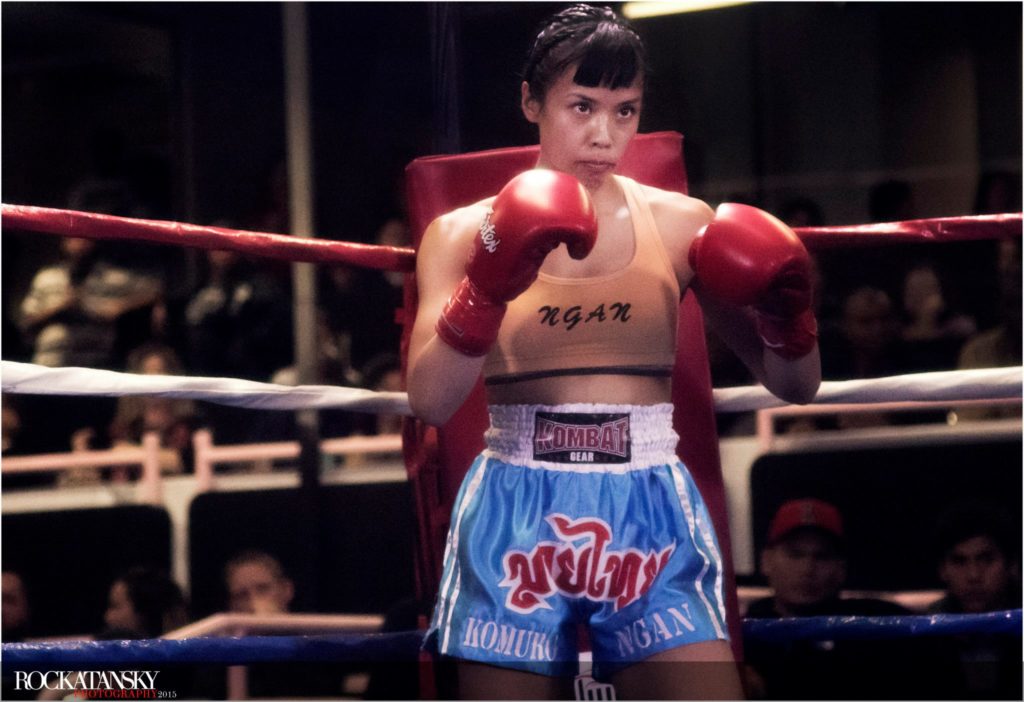 Jackie believes a lot of the problems concerning the containment of the disease is structural. The U.S. is one of the few industrialized nations to not provide universal healthcare, and there isn't accessible COVID-19 testing for everyone. "South Korea was able to fight COVID-19 but having as many people as possible get tested immediately, whether they had symptoms of not," Jackie gives as an example. "That way, they could contain the spread. That is not the case here in L.A. or anywhere else in the U.S." There is also a lack of support from the government to help all vulnerable populations, including the homeless. "If any of us are sick, we are all sick, yet our government still does not want to take necessary steps to get L.A.'s huge homeless population off the streets," Jackie presses. "That is a public health crisis in itself." The virus has been reported to be surging among the homeless population, who are attempting to get their basic needs, such as food and shelter, fulfilled before thinking about social distancing. It is estimated that there are 60,000 people who are homeless in Los Angeles.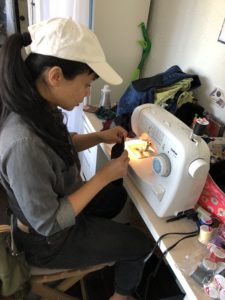 Thankfully, Jackie has not yet received news of anyone she personally knows being diagnosed with the virus, but, again, this could be a structural issue. "We are only able to get tested if we have symptoms," Jackie informs. "It's a bit unsettling because we have been told that we can still carry the virus while asymptomatic."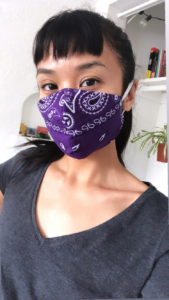 People also need to be more accountable for their actions during this pandemic, according to Jackie. "There's an 'us versus them' mentality," she says. "People are acting selfishly out of fear. People have been hoarding or ignoring social distancing guidelines just because they don't feel sick. We have to stop thinking about fighting and survival as an aggressive act of self-preservation, like in the movies," Jackie urges.  "To fight this pandemic, we have to think about others. We have to be selfless."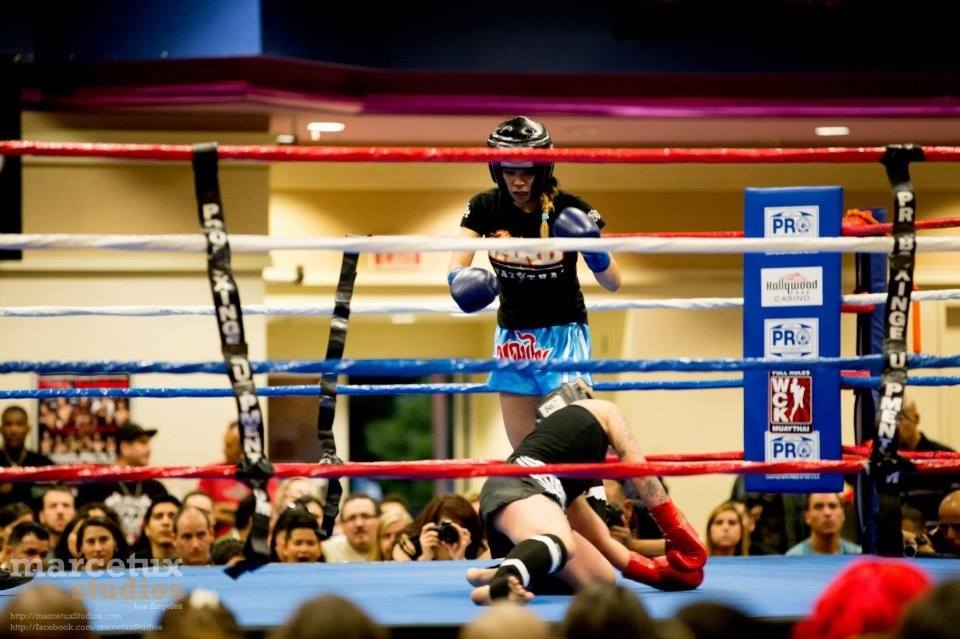 Even among the chaos, Jackie believes COVID-19 has forced everyone to stop and spend time with themselves. And, hopefully, they've gained some clarity. "We are all being forced to rethink life," Jackie muses. "Hopefully, this pandemic can have a grounding effect and remind us to be grateful and kind to those people we often take for granted, such as essential workers, loved ones, and neighbors."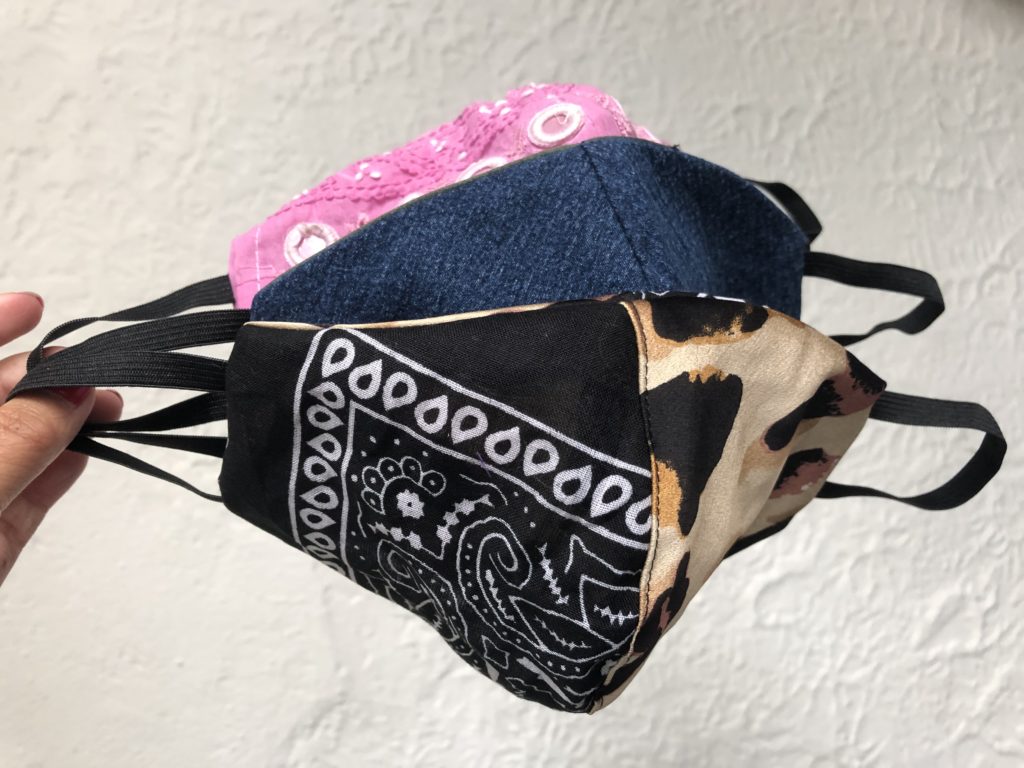 Now more than ever, helping others should be paramount. "It can be as simple as being kind to others during these difficult times," says Jackie. "It can be a clothing or food donation, or words of encouragement. Fear has caused so many to become depressed and feel even more isolated during this time."
"We must act as a whole," states Jackie. "Wash your hands and stay home, not just for yourself, but for those who are more vulnerable to COVID-19. We have to remind ourselves sand others that we are in this together and we can help each other without going beyond our means."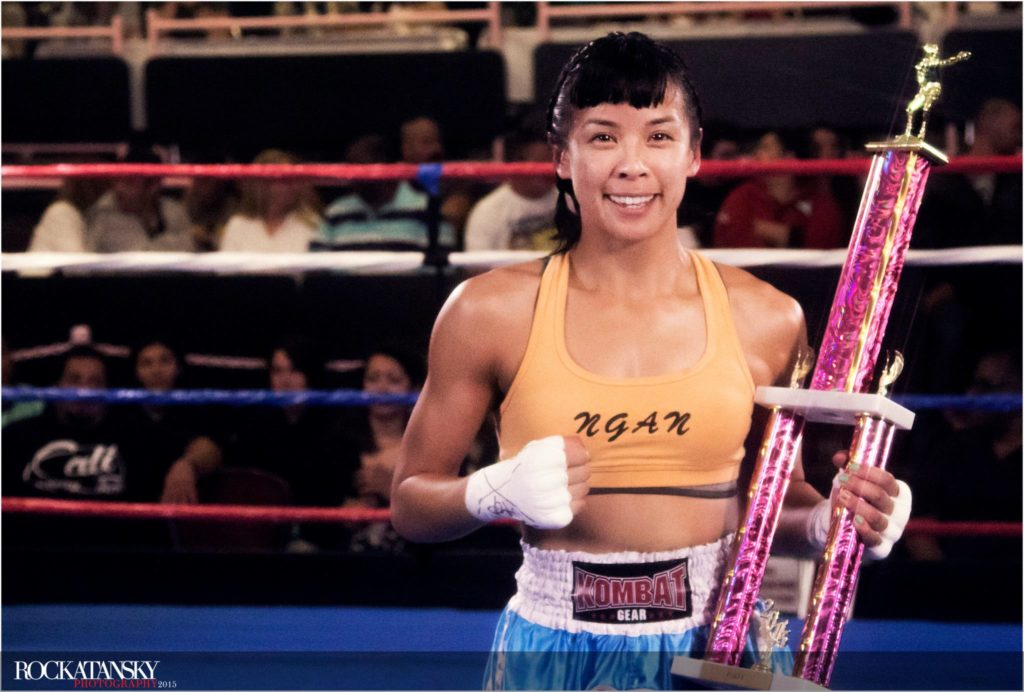 Thank you, Jackie, for everything you're doing during this time. Thank you for putting your time into helping those in your community keep doing what they need to.
Jackie is grateful to everyone who has donated or shown support to her. If anyone needs a reusable fabric mask, message her via Instagram (@jackie_donut) or email jackiengan1126@gmail.com.
If you would like to donate fabric, clothing or elastic, no matter how simple or small the amount, please contact her as well.
Fighting COVID-19 is an article series that highlights individuals within the Muay Thai/fighting/martial arts community who are either on the front-line of treating patients, providing information and news on their platform, or using their skills to assist others during this time. If you know someone who deserves to be recognized for what they're doing, please send a private message via any of the social media platforms or email muayyingac@gmail.com
If you enjoyed this or found this useful, and want to continue seeing Muay Thai news (with focus on ALL fighters, not just men), training and fighting tips, gyms reviews, and general/miscellaneous content,
please consider becoming a donor on Patreon.
With donors, I will be able to deliver high quality content consistently as well as continue my fighting goals in Thailand.