On the night of July 30th, Sawang Charoenmak, a 43-year old man from Kanchanaburi province who was popular for raising cock-fighting chickens, was shot six times. He died on the way to the hospital. The main suspect in this case is 38-year old famous (and now retired) Muay Thai fighter, Pornsanae Sitmonchai (legal name, Noppasit Chinjaiyen. This article will use the name "Noppasit").
Please support the continuation of content on Muay Ying via Patreon
According to Khaosod, the victim's wife, Patcharee Roongruang, said that just before the incident, Sawang was playing snooker at home with about 10 of his closest friends. She was on the way out to take their child to see the doctor when she saw Noppasit on a motorcycle outside their home. There was no history of direct conflict between Noppasit and Sawang, so she started driving off. However, she heard several shots coming from the house and returned to find her husband's body face-down on the floor in a pile of blood. Sawang was unconscious and she called the ambulance, but he died before arriving at the hospital.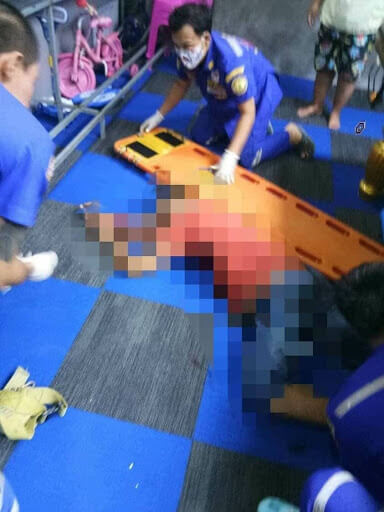 The problem was apparently between Sawang's wife, Patcharee, and Noppasit's wife, and not directly between Noppasit and Sawang. What had happened was Patcharee ordered a carpet online, and wrote Sawang as the receiver but Noppasit's wife's telephone number. In Thailand, when they deliver packages, the courier will contact the telephone number provided in order to confirm the address, ask where the package should be left, and if it's okay to have someone else sign off for it. Noppasit's wife called Patcharee to complain about how Patcharee wrote her telephone number on the package, and Patcharee apologized and said she would call the seller to correct the telephone number. The seller did not correct the telephone number and continued to call Noppasit's wife regarding the order and delivery. Noppasit's wife got very angry and told Noppasit, who then reportedly went to confront Sawang, and that's how the entire tragic incident unfolded.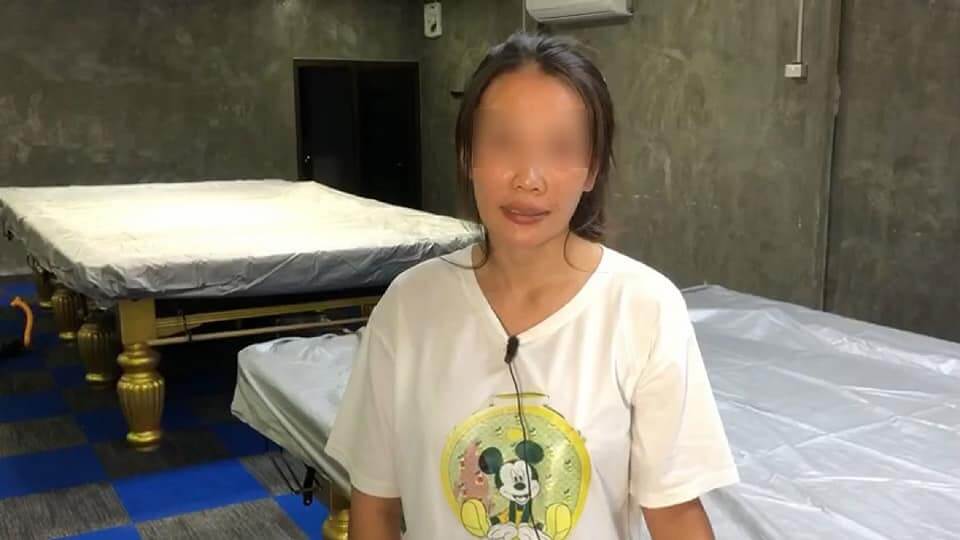 The story is still developing and there could be other conflicts between the two families that are still unknown.
Noppasit, better known to the Muay Thai community by his fight name, Pornsanae, has been revered and loved by many for his aggressive fighting style and the amount of heart he showed during competition. His accomplishments in the sport include, but are not limited to, being a former Rajadamnern, WMC, Omnoi, Thai National, and Toyota Marathon champion. He's also won the prestegious Lumpinee Stadium "Favorite fighter of the year" award in 2010 and "fight of the year" award with Pakorn Sakyothin.
Noppasit is not yet in police custody. Officials and family are urging Noppasit to surrender to the police and avoid more serious prosecution, or even death, rather than hide.
Update: As if August 2, Noppasit turned himself into the police. He will be prosecuted according to the law.
Thank you, Pakarporn Pissamai, for your assistance in translating.
If you enjoyed this or found this useful, and want to continue seeing Muay Thai news (with focus on ALL fighters, not just men), training and fighting tips, gyms reviews, and general/miscellaneous content,
please consider becoming a donor on Patreon.
With donors, I will be able to deliver high quality content consistently as well as continue my fighting goals in Thailand.