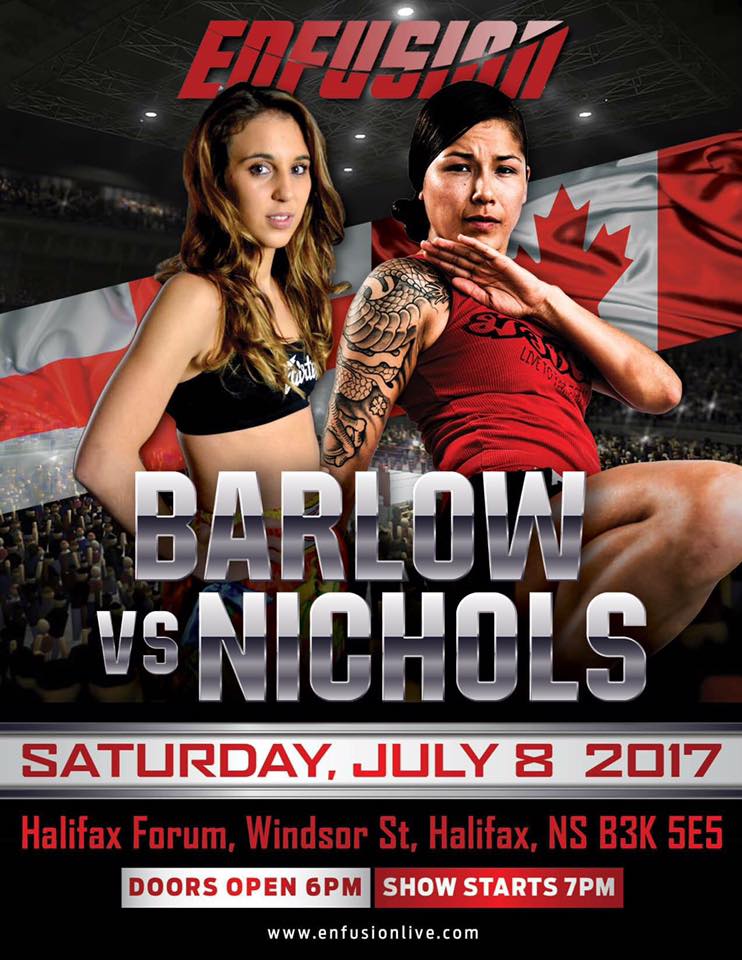 Iman Barlow is one of the more well-known names when it comes to active female Muay Thai fighters. She's had close to 100 fights (this fight will be her 100th, actually!) and impresses viewers with her technical skills and power. The contracted Lion Fight, Enfusion, and Muay Thai GP competitor has an impressive 14 world titles to her name. Barlow has been competing since she was 4-years old and is still going on strong.
In Canada, she will face Ashley Nichols, who is also distinguished in her right. In under the past year, she's won not one, but two WPMF World Titles in Thailand; the second one came from beating one of Thailand's best 55-57 kg fighters, Sawsing Sor Sopit. Recently, she's been dabbling in MMA, and to much success. She's won 3 out of her 3 MMA fights this year, and is the current TKO Strawweight champion at 115 lb.
This is an excellent match up and fans of the Muay Thai community should be very excited to see how this fight goes, if they aren't already. (FYI, under Enfusion rules, there are no elbow strikes allowed)
The fight is going down this Saturday, July 8th in Halifax, Canada. For those that want to watch it live, it will be at The Forum Halifax. Doors open at 6:00pm and first fights start at 6:45pm.
Fight Card
Lenny Wheeler (CA) vs Desmond Johnson (CA) @ 60 kg
Chris McMillan (CA) vs Kyle Nelson (CA) @ 70 kg
Justin Condie (CA) vs Matthew Kendell (CA) @ 75 kg
Mark MacKinnon (CA) vs Joey George (CA) @ 85 kg
Thomas Dalziel (CA) vs Ariel Abreu (US) @ 80 kg
Iman Barlow (UK) vs Ashley Nichols (CA) @ 54 kg