As part of a plan to promote tourism to Koh Samui, it will be home to a festival of Muay Thai fights. The fights start on September 7, 2017 and end on September 10, 2017, giving fans four days of fights.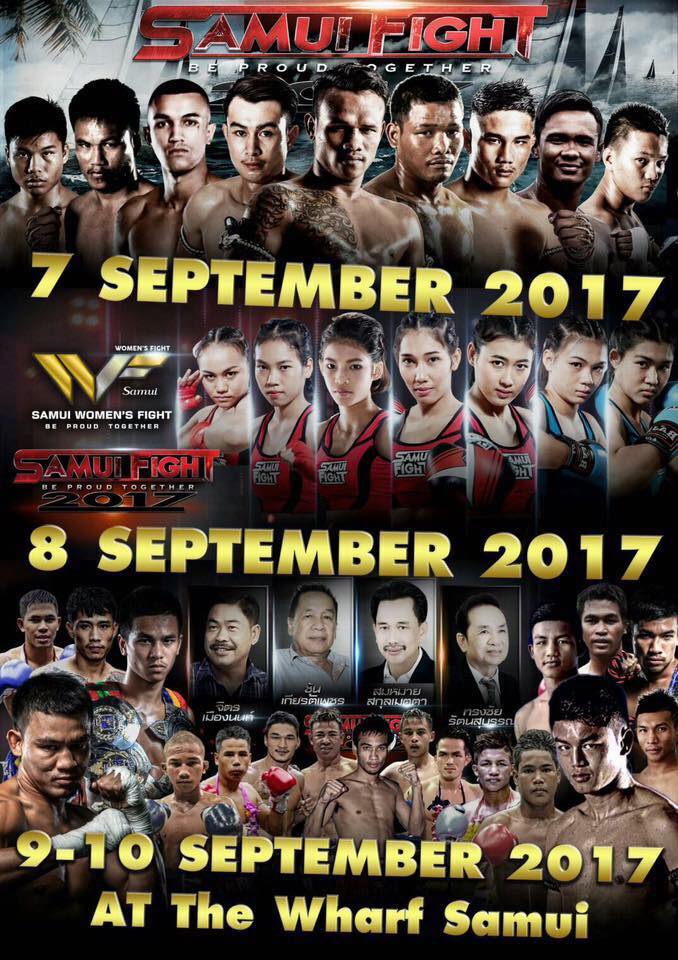 On September 7, there will be a promotion for Thai Fight Kard Chuek (ropes instead of boxing gloves).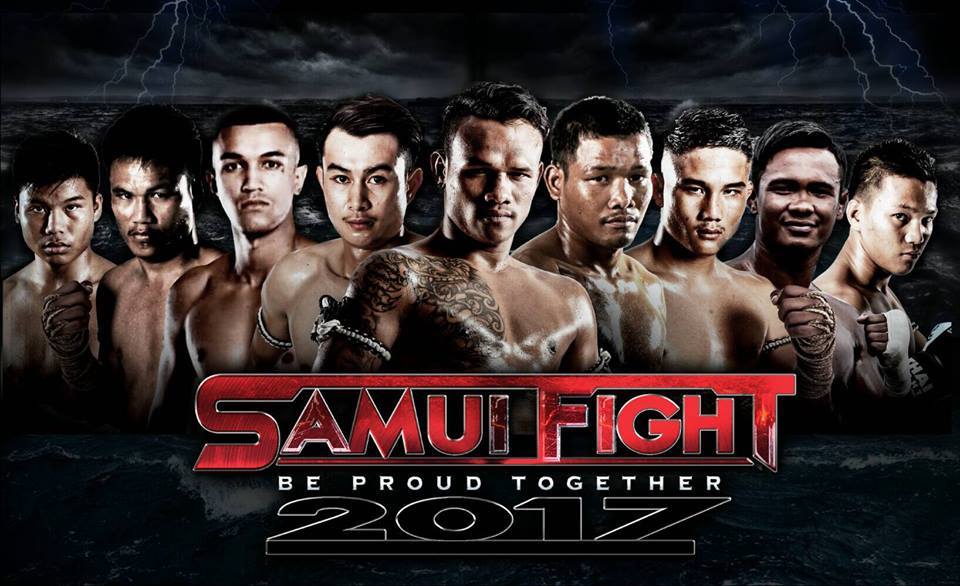 September 8th will see female fighters take stage. Main event will be phenom Petchjeeja, vs an up-and-coming technician on the scene, Hongkaw. Petchjeeja hasn't lost to anyone fighting on a big stage in a very long time, and both fighters would gain valuable experience from this match-up. Namtarn Por Muangpetch (TH) was set to face Monika Brenes Tiger MT @ 58 kg but Monika had to pull out due to a nose fracture. Hopefully we will get to see the match-up in the future when Monika's nose heals up!
It is also interesting to note that the weight class listed for Wondergirl vs Marcela is probably not correct as both fighters usually fight in the 48-54 kg range and 57 would be a huge step up for both of them. Edit: It was indeed a typo and they are fighting at 51 kg
Some of the card includes the following match-ups:
? Marloes Sitjemammuaythai (NL) vs Mangkonkaw Pongmaiprakiatgym (TH) @ 65 kg (rematch)
? Chommanee Sor Taehiran (TH) vs Theresa AKMT (SW) @ 57 kg
?  Sawsong Sorsopit (TH) vs Laura Tiger MT (AR) @ 60 kg
?  Wondergirl Sitjarunsak (TH) vs Marcela Sutai MT (CR) @ 51 kg
? Petchjeeja Or Meekhun (TH) vs Hongkaw Wor Sayan (TH) @ 50 kg
From September 9-10, there will be male fights held with two major Stadium titles on the line. Some of the more noteable fights include:
? Sangmanee Oomkatongchiangmaigym vs Panpayak Mor Ratthanabundit @ 130 lb
?  Petchbaankak Sor Sommai vs Kaokrarat Jitmuangnon for 118-lb Rajadamnern Title
?  Rodtang Jitmuangnon vs Mongkonkaew Sor Sommai for 130-lb Omnoi Title