Gabriel Incleto Bascara is a San Francisco, California native. As a child, he took taekwondo lessons until he reached orange belt. Recently, he started training in Muay Thai and finds it extremely fun to have a new challenge. He's 26 years old. and with three years of experience in the medical field, he currently works as an EMT and aspires to be a physician assistant. Unfortunately, the COVID-19 doesn't seem to be improving much where he is in northern California, making it an even stressful time for people like him who are on the front-lines fighting this virus.
Please support the continuation of content on Muay Ying via Patreon

"I receive notifications almost everyday of reports of new cases in the Bay Area," Gabriel begins. "The county I live in, Solano, has 169 [confirmed] cases and two deaths due to coronavirus. In Contra Costa County, where I am based in as an EMT, there are 707 cases and 22 deaths. In the whole Bay Area, there are more than 6490 cases and more than 200 deaths." The city of San Francisco was ordered to "shelter in place" from March 16, and the order recently extended to last until at least May 3.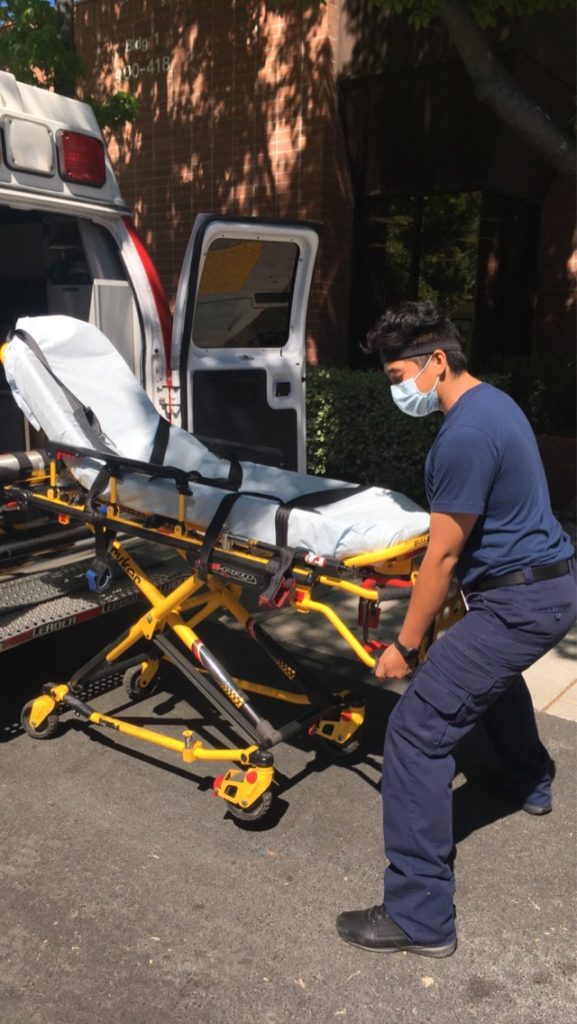 First responders like Gabriel are constantly worrying about contracting the virus and potentially spreading it to loved ones while being asymptomatic. Still, he sees it as his duty to continue work as an EMT and contribute to helping his community during this time. "I am continuing to help transport and treat those who may have coronavirus or those suffering from other illnesses," Gabriel says. "I am also taking extra measures to prevent spreading the virus, especially since we serve those who are considered part of the 'most vulnerable' demographic in regards to coronavirus." As anyone can imagine, the situation hasn't been a pretty one. "The worst thing I've seen so far was when we transported a mother and her four-month-old [child] to the hospital to be evaluated for possible exposure to coronavirus. The child was symptomatic and the mother was starting to develop symptoms. It was sad to see a scared mother and her baby be told that they are immediately being admitted as soon as they were brought into the hospital." The elderly population, considered to be high risk, aren't always kept in good conditions, either. "I hate the conditions of the facilities they're kept in," Gabriel laments. "Most times, it smells like urine and sometimes like fecal matter. There are two to four patients per room. So crowded. I've seen some very nice facilities, and I always wish every assisted living facility, skilled nursing facilities and care homes can be places like that, where people live and work with more dignity." Gabriel reminds us, "We all become old. Imagine going from your nice home to a skilled nursing facility where you have no space for yourself at your most vulnerable time, a place where you smell and sometimes see bodily fluids and excretions that aren't your own."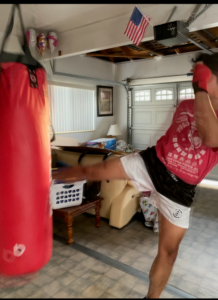 America's healthcare system, which infamously lags behind many other developed nations, has been a hot topic of discussion and many have placed blame on it. "There an inadequate healthcare system," Gabriel informs. "The system is broken. The current has shown how ineffective America's healthcare system when dealing with a crisis. Shortage of supplies, overworked medical providers, and testing not being widely available at a reasonable pace. All of this on top of the inaccessibility of healthcare to those who were already struggling socioeconomically." There's been a shortage of PPE (Personal Protective Equipment) in many areas of the country, and many healthcare professionals have to reuse their N95 masks in response to that. For Gabriel, there's a shortage masks and decontaminating wipes. "Fortunately," Gabriel says, "we haven't had problems with gloves."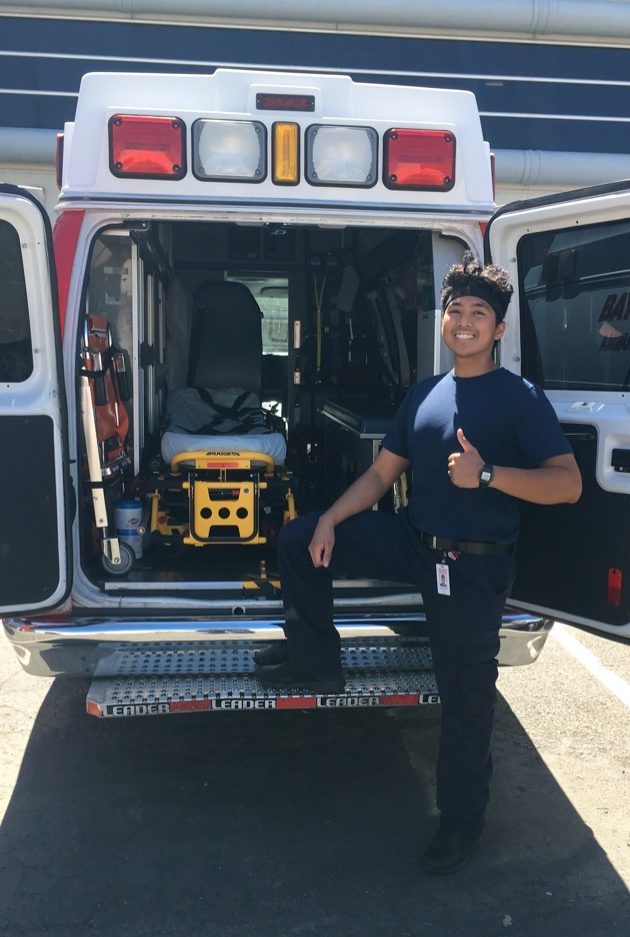 Another issue that's been brought to light with the virus is the lack of adequate social safety nets to support those who are struggling financially. In March, the number of unemployed people went from 1.35 million to 7.14 million as COVID-19 threw millions out of work. This is expected to get worse. "There's also the racist sentiment towards the Asian community," Gabriel adds. The FBI has warned that hate crimes against Asian Americans will most likely be more common as the virus spreads. While the virus probably (according to the CDC) originated from Wuhan, China, Asian Americans have no part in the disease's emergence or spread in the country and worldwide. It hasn't helped that many Republican leaders have called the coronavirus the "Chinese Virus," "Wuhan Virus" and the "Kung Flu." There have already been many reports of Asian Americans being verbally or physically attacked.
Gabriel hopes that issues like how people need livable wages, universal healthcare, the inadequacy of the American healthcare system, and the importance of adequate government support will be changed in the near future due to this virus. "I hope this leads to the election of competent, genuine public officials and the enactment of laws and policies that properly address those issues," Gabriel affirms.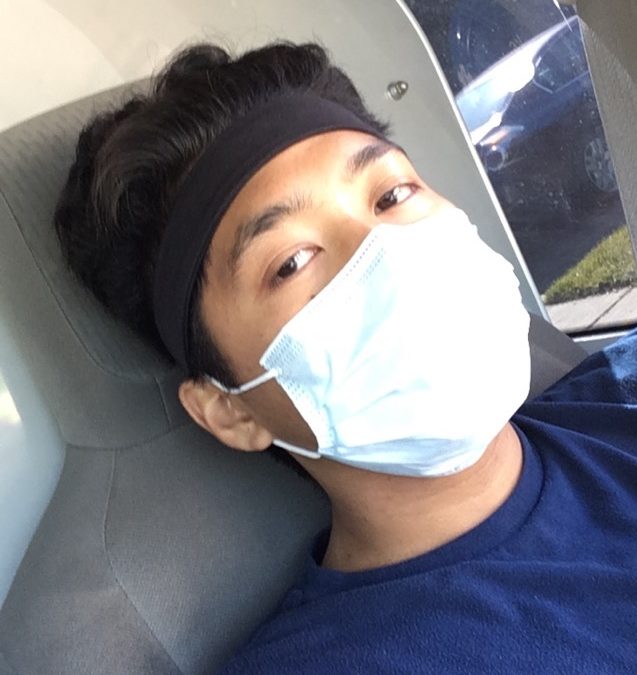 Quarantine guidelines have been put a place for a reason, and people need to do what they can to abide by them, according to Gabriel. "Do not expose yourself to other people unless it is absolutely necessary, such as when buying groceries. Stay home as much as possible," urges Gabriel. "Viruses multiply and reach large numbers quickly. This allows for a variety of mutations to manifest. Limiting spread, thus limiting the opportunity of the virus to reproduce, decreases the chances of it developing mutations that can make it more infectious or lethal. Even if you are not considered to be one of those who are most vulnerable, please do your part in limiting the spread of the virus. Be mindful of those with weak immune systems."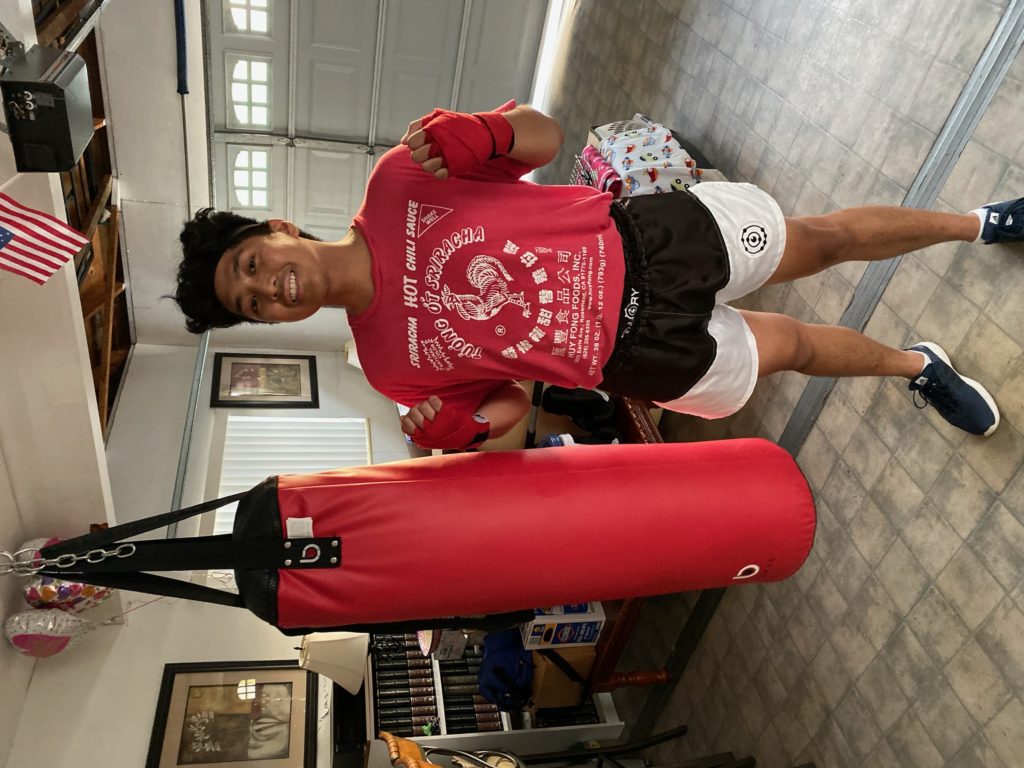 Thank you, Gabriel, for everything you're doing during this time. Thank you for being selfless and putting the needs of the world before your own.
Fighting COVID-19 is an article series that highlights individuals within the Muay Thai/fighting/martial arts community who are either on the front-line of treating patients, providing information and news on their platform, or using their skills to assist others during this time. If you know someone who deserves to be recognized for what they're doing, please send a private message via any of the social media platforms or email muayyingac@gmail.com
If you enjoyed this or found this useful, and want to continue seeing Muay Thai news (with focus on ALL fighters, not just men), training and fighting tips, gyms reviews, and general/miscellaneous content,
please consider becoming a donor on Patreon.
With donors, I will be able to deliver high quality content consistently as well as continue my fighting goals in Thailand.