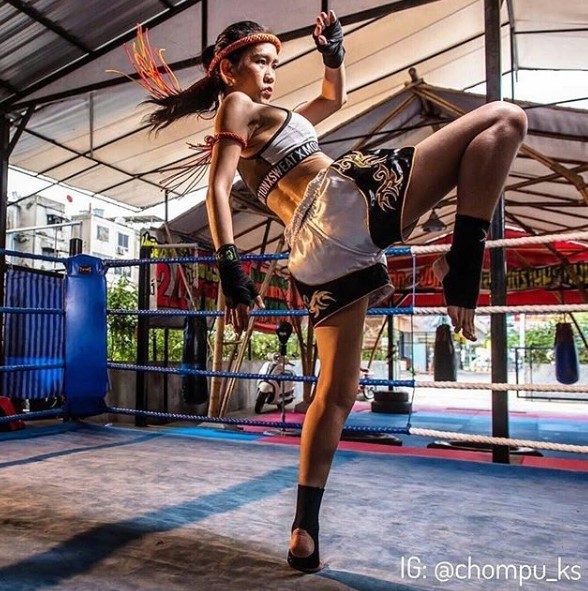 You may have seen videos of her teaching phrases in Thai on Facebook. Or you may have seen some of her shadowboxing clips on Instagram. Chompu Sriyotee is a business owner, teaching English to locals and Thai to foreigners. She's also competed before, winning the IFMA German Amateur Championships in March 2019 while studying abroad for her master's.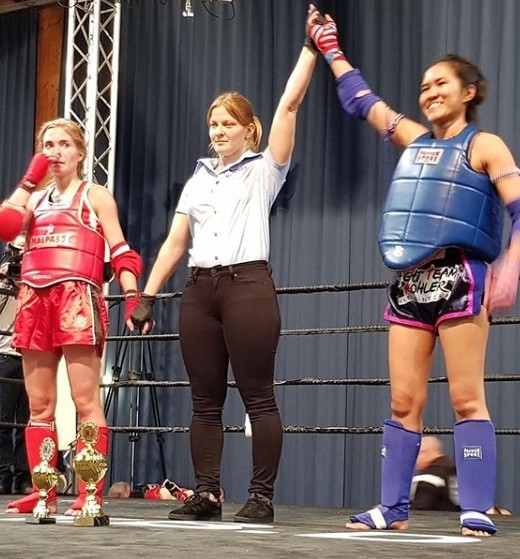 Currently based in Bangkok, she's been paying close attention to how locals are responding to COVID-19. "At first, most people thought it would only affect old people," says Chompu. "Then reports showed that most patients are not that old. After that, Thai people became more aware." To date (time of writing: April 25, 2020), Thailand has the fifth-most cases in Southeast Asia. There have been 2,854 confirmed cases of the virus in the country, with 2,490 recovered and 50 deaths. Measures have been put into place by the government mid-March to ban gatherings and sporting events (including Muay Thai), and to close certain types of businesses. You can see the timeline of events here.
Please support the continuation of content on Muay Ying via Patreon

Like in most other countries, it's very difficult to find surgical and N95 masks, especially in stores available to the public. "I see many people don't have masks to wear," Chompu observes. "It's difficult to find them. Normal people are hoarding surgical masks. That's why healthcare providers don't have enough to protect themselves." Those who have a supply of PPE are taking advantage, according to Chompu. "Surgical masks used to be one to two Baht per piece. Now they're 30 baht! I can't believe it!" The fact that healthcare providers don't have enough PPE also hits home for Chompu – her sister is on the front-lines as a nurse. "When she comes home, she tells us stories you will not hear in the news or media. It's so horrible. [Healthcare providers] are the people who have the highest risk of getting infected because they work close to patients."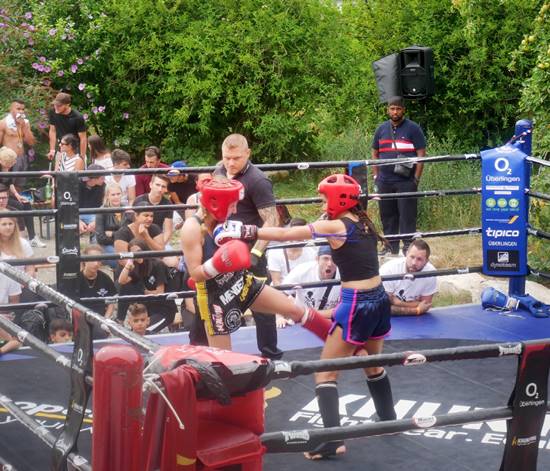 Chompu decided to take matters into her own hands. "Last month, I tried making a mask," Chompu begins. "I watched YouTube and sewed it by hand. After trying again for another two or three days, [with some successful and some failures,] I immediately went to buy my first sewing machine." The Department of Medical Sciences in Thailand eventually announced that cotton face masks that are made of three layers can help reduce the risk of infection. It was then that Chompu created a Facebook page to launch the sale of her masks. "If I know that the customers are nurses or doctors, I always give them extra masks for free," states Chompu. However, the learning didn't stop there for her. "I later developed products that I tried to make similar to surgical masks," Chompu continues. "I learned so many things from my sister, who's a nurse. She said surgical masks have a water-repellent coating on the surface that can protect against droplets while normal fabric masks do not." This began the search for suitable fabric. "I drove to the fabric factory and, luckily, I found it," Chompu says with relief. "I hope my masks will help people more than normal fabric masks."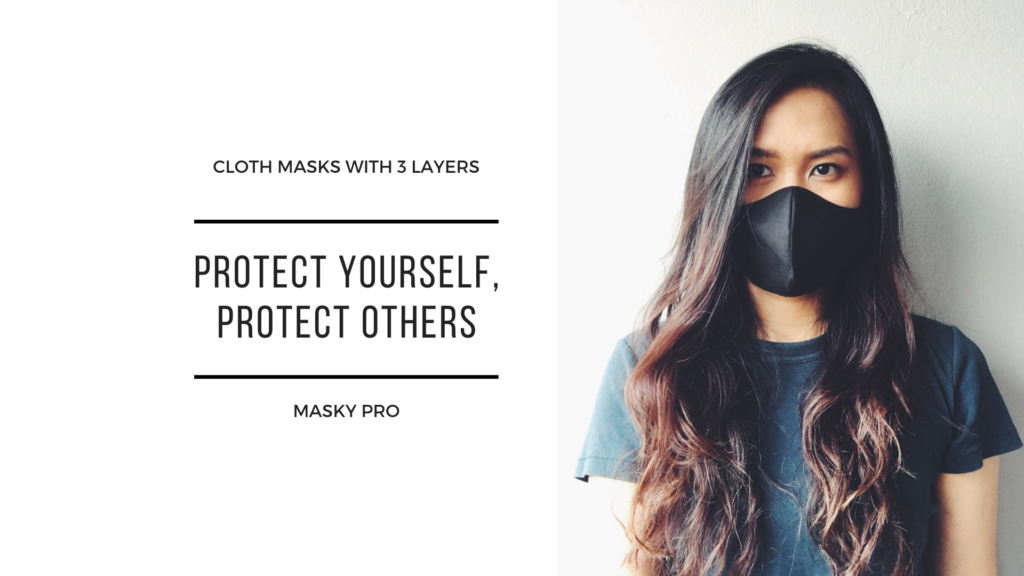 Although this is a time where everyone should look out for each other, some are capitalizing on the current health crisis. "Some people are using the situation for their benefit," Chompu chides. "They increased the price of everything. The shop that I get my fabric from immediately increased their prices after it became well-known that people can wear fabric masks to reduce risk. The price I sell my masks at is affordable. Even though the cost is higher, I still sell at the same price as before. It's not a time that people should take whatever they can from others. It's a time where we should all help each other." Just thinking of all the doctors and nurses who are putting their lives on the line to help combat this virus is enough motivation for Chompu to keep doing what she is doing, despite some setbacks. "If you think of these heroes as one of your family members, you will understand why we should help. Or you can think of the elderly patients as people you know."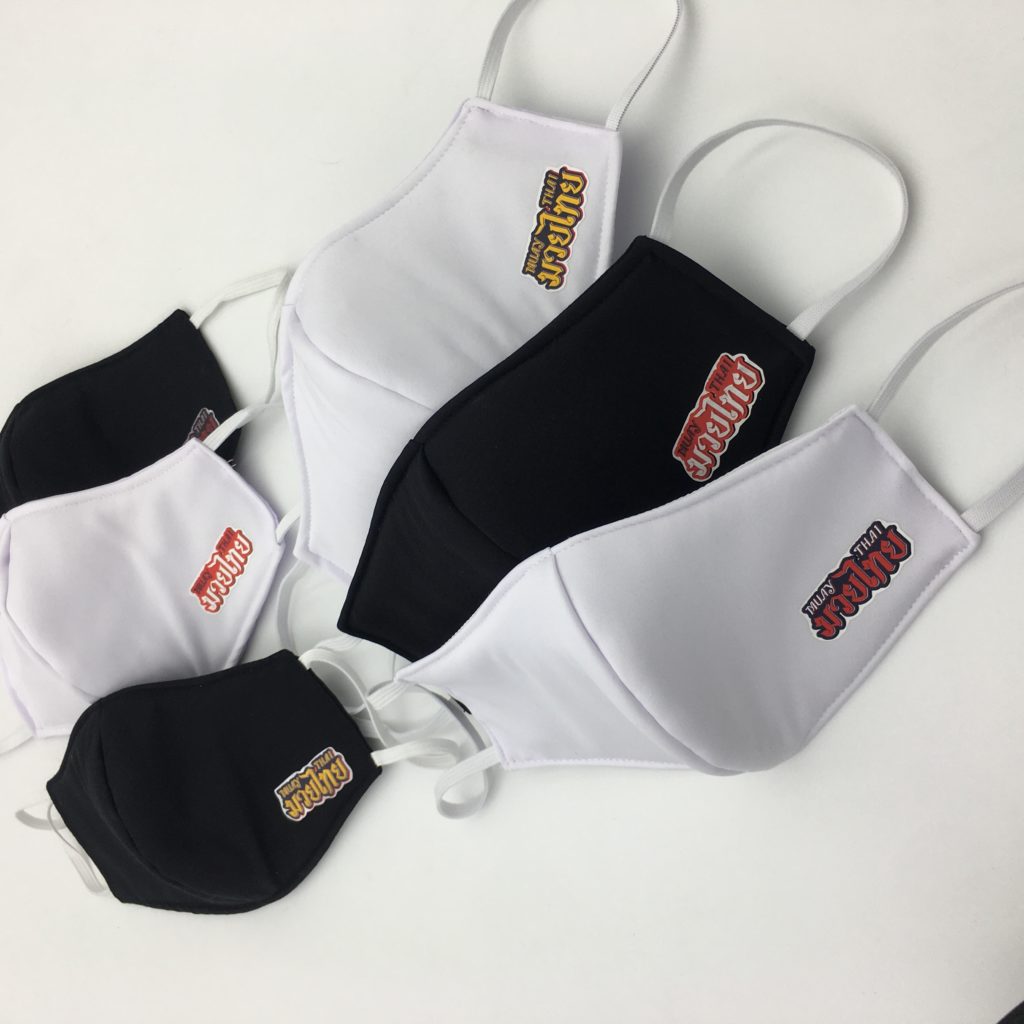 Help can come in many forms. Chompu has already seen so many good things from people in her community. "They are helping each other. Many people cook and give out food for free to those who lost their jobs during the citywide lockdown. Some are making masks to give them to homeless or low-income people who don't have enough money to buy masks." But, according to Chompu, help doesn't only exist in the form of giving. "Help isn't only about giving money, food, or masks," Chompu explains. "You can help by staying home. Wear masks when you go outside and isolate yourself if you feel sick. It's so simple. Be responsible for society." Chompu also urges people to protect themselves, but be smart while doing it. For one, people who aren't doctors or nurses shouldn't be buying surgical masks; they should be using fabric masks so the other types of masks are available to those on the front-lines. "People should also wash their hands and follow social distancing [guidelines] strictly," adds Chompu. "Don't panic. Read and check information. Don't become victim to fake news or tricksters who may want to benefit from this situation." And, hopefully, the Thai government will start to take quicker actions given the gravity of the situation, both in healthcare and helping people economically. "After this crisis, I think we will learn to care more for each other than in the past."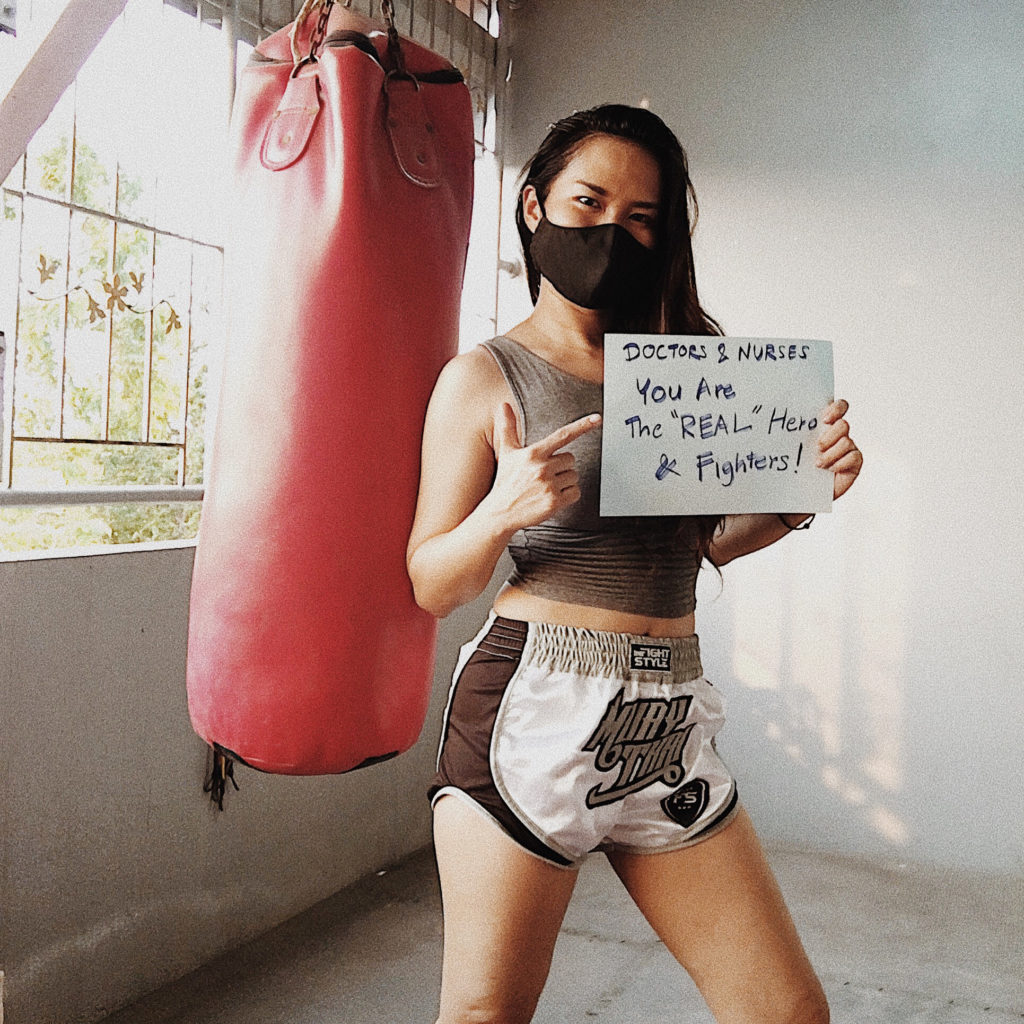 Thank you, Chompu, for everything you're doing during this time. Thank you for putting your time into helping those in your community keep doing what they need to.
If you would like to learn more about Chompu's masks or place an order, visit her website maskypro.com. You can also follow the Instagram page. She will ship worldwide from Thailand. If you are a healthcare professional, she will send the masks to you for free.
Fighting COVID-19 is an article series that highlights individuals within the Muay Thai/fighting/martial arts community who are either on the front-line of treating patients, providing information and news on their platform, or using their skills to assist others during this time. If you know someone who deserves to be recognized for what they're doing, please send a private message via any of the social media platforms or email muayyingac@gmail.com
If you enjoyed this or found this useful, and want to continue seeing Muay Thai news (with focus on ALL fighters, not just men), training and fighting tips, gyms reviews, and general/miscellaneous content,
please consider becoming a donor on Patreon.
With donors, I will be able to deliver high quality content consistently as well as continue my fighting goals in Thailand.