WMC European Champion, 3x Swedish Muay Thai champion, and WAKO Pro Nordic K1 Champion. Sandra Godvik is no stranger to the Muay Thai scene. With seven years of training experience, 37 fights and currently living in Thailand (namely Phuket), she takes her profession very seriously.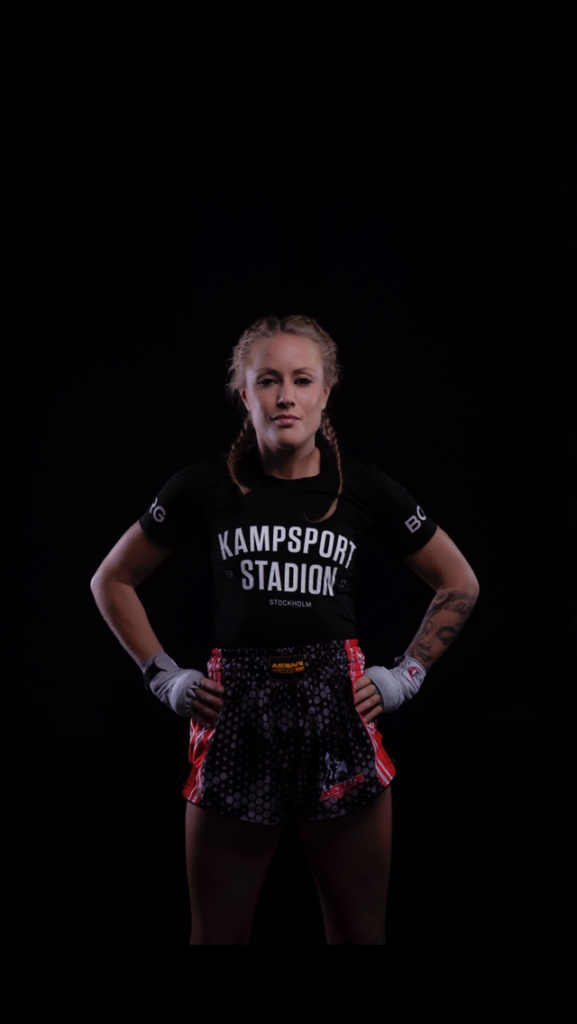 Please support the continuation of content on Muay Ying via Patreon

However, COVID-19 has caused a lot of things to close all over Thailand. In Phuket, it's eerily quiet. The island usually bustling with tourists, but tourist arrivals in Thailand dropped by 44.3% in the month of February alone, and this is an estimated lost of 1.5 trillion Baht in tourism revenue. The locals are spending a majority of their time inside at home.  "Everything is closed except for food and convenience stores like 7-Eleven. Many people have lost their jobs, or are not able to work. They're struggling," says Sandra.
Being unable to train, Sandra is one of the many Muay Thai fighters who have found themselves without purpose. "Both parks and Muay Thai gyms are closed. I miss running and training so much!" Sandra exclaims. However, instead of sitting around waiting for this pandemic to be over, she's helping the locals in Phuket.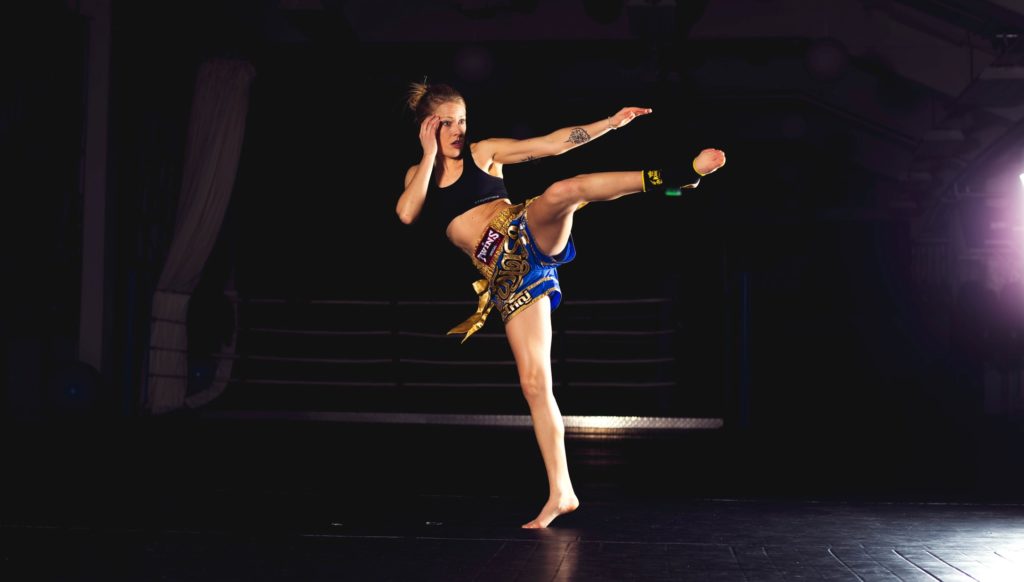 "At first, I was trying to set up something for people to buy online sessions from my [Thai] trainers so they can survive financially," Sandra recalls. "My friend in Sweden then started crowdfunding and it grew bigger than we expected it to. We are now [using that money] to cook food at our gym and give it away for free. We expect to keep doing this [until funds run out]."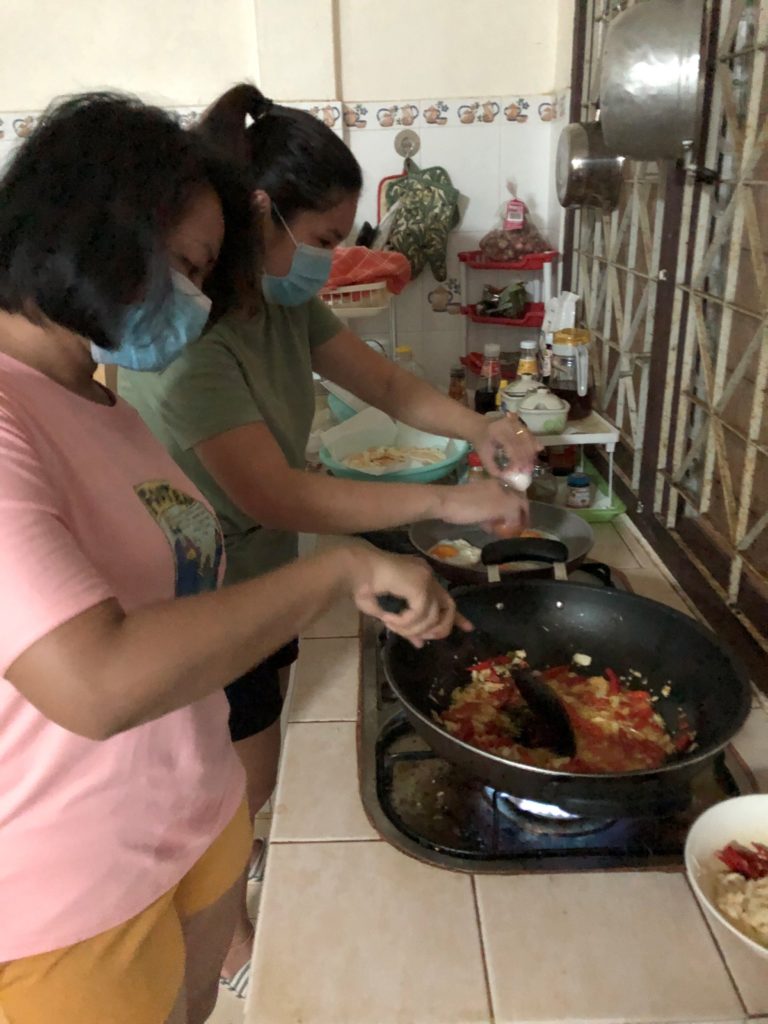 Sandra has given money from the funds to help people she knows personally that are struggling financially right now. She's also used that money to buy bags of rice for people. It's a collective effort as all the people in Phuket are coming together to help each other with both the big and small things.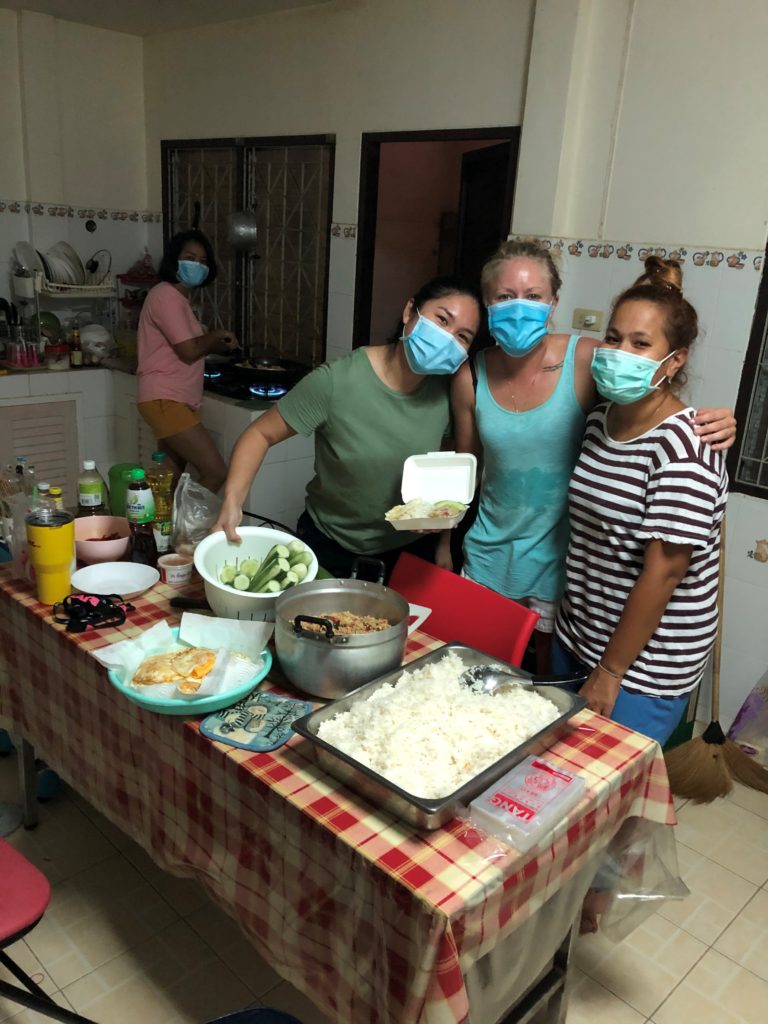 "I'm just trying to help the ones that I can," Sandra says humbly. "I'm not a pandemic expert. But people can always try to help those around them if they can. No one can do everything, but we can all do something."
Thank you, Sandra, for helping your community in this difficult time. 
Fighting COVID-19 is an article series that highlights individuals within the Muay Thai/fighting/martial arts community who are either on the front-line of treating patients, providing information and news on their platform, or using their skills to assist others during this time. If you know someone who deserves to be recognized for what they're doing, please send a private message via any of the social media platforms or email muayyingac@gmail.com
If you enjoyed this or found this useful, and want to continue seeing Muay Thai news (with focus on ALL fighters, not just men), training and fighting tips, gyms reviews, and general/miscellaneous content,
please consider becoming a donor on Patreon.

With donors, I will be able to consistently deliver high quality content  as well as continue my fighting goals in Thailand.