Vinz Low has quite an impressive resume. In the 10 years he's been teaching, he's amassed numerous credentials, such as being a Level 2 Instructor under American Council on Exercise & ACEMUAY Academy, Muay Thai C License via the World Muay Thai Organization, and a Level 2 Krabi Krabong instructor in Tactical Thai Sword.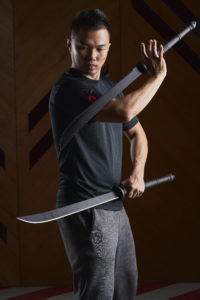 Please support the continuation of content on Muay Ying via Patreon
He's also a Combat Handgun Instructure under CQB Group International, a TRX Fitness specialist, Seniors Exercise specialist, and knows how to train those who are pre-/post-rehab and pre-/post- natal. The 39-year old Singaporean owns a boutique fitness studio, offering classes and wellness programs. He blends his experience and knowledge of Muay Thai (over 20 years of training), Muay Boran and Filipino martial arts to train and help business executives in The Lion City become fit. His women-only kickboxing classes have been featured on TV.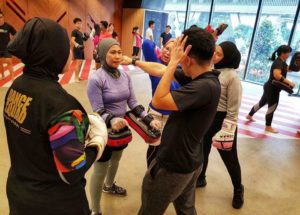 The small country, along with some neighboring nations such as South Korea and Taiwan, was praised for its early initiatives to take on COVID-19, thanks to its experiences with SARS and H1N1. Singapore built a comprehensive system for tracking and containing epidemics. When COVID-19 happened, Singapore used what they had invested money into and seemed ready. They "instituted strict travel controls and protocols for identifying sick individuals…The Singaporean government posted detailed accounting for how many people had been tested for the virus, and the locations and natures of those people's social contacts. All these governments instituted strict social distancing measures, like canceling events, closing schools, and telling people to stay home. As a result (at least in part), all have lower numbers of infected people and lower fatalities than China or Italy, proportionately. They 'flattened the curve'" (wired.com).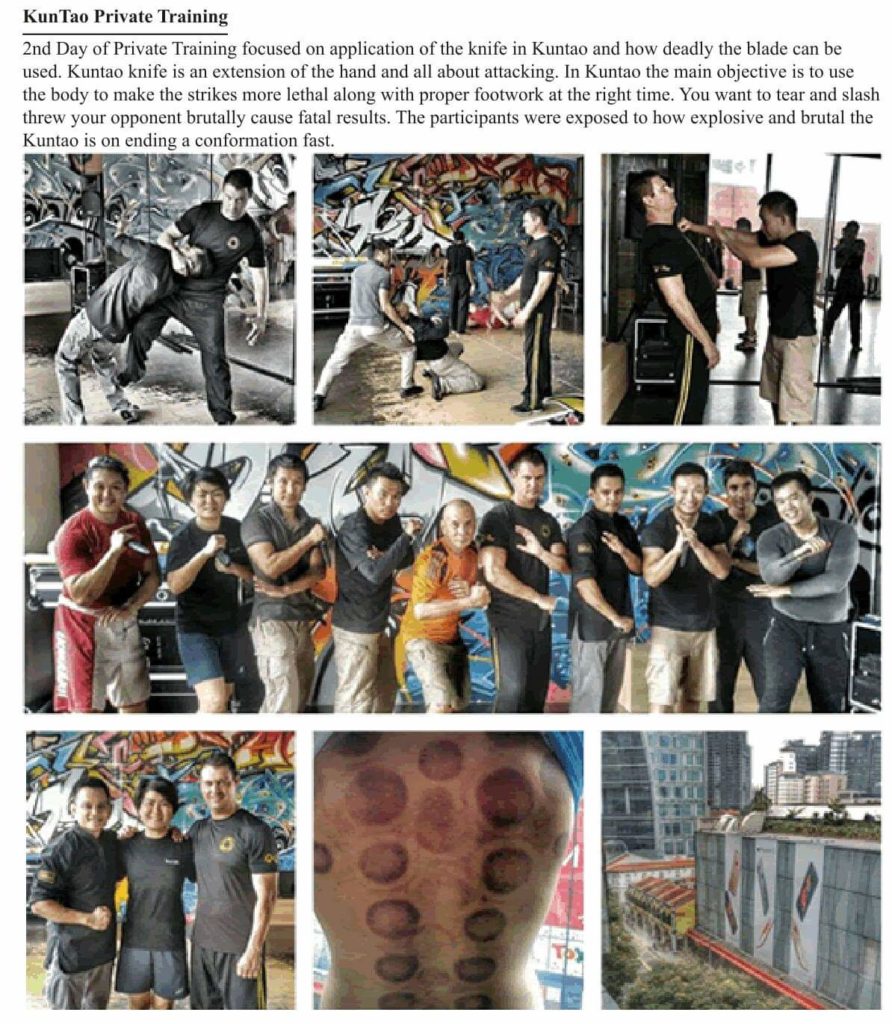 But even after having seemingly "beat" the virus in the country, cases of COVID-19 started to escalate again. "New clusters in the community are being detected," reports Vinz. According to wired.com, "After months of new cases barely brushing double digits, Singapore's count jumped by 47 on March 16, and since then the city-state has had three days with more than 70 new cases each". This is mainly because of the preventative measures were "eased off" after the government felt like they had the worst was over, and people, from places where the virus is not well-contained, were coming into the country. Singapore now sits at 1,375 confirmed cases and 6 deaths (time of writing: April 7, 2020).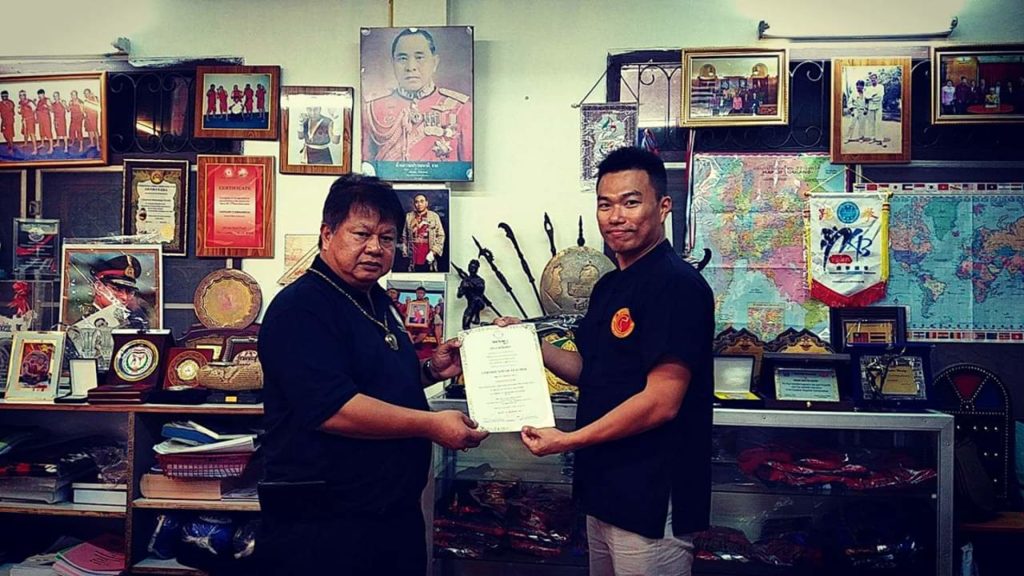 "Cooperation between the government, people and businesses are critical for the successful containment of the virus," Vinz says. "There needs to be help and relief for households and businesses that have been most affected by the pandemic." Vinz himself is facing "bread and butter" issues not being able to teach, and is uncertain when this pandemic will end. "Social responsibility is at the hands of the individuals. People need to stay home unless it's absolutely necessary to leave home for work or other essential needs. There are still too many people who are being irresponsible, going out in crowds or sneezing and coughing into the air without covering themselves." Starting April 7, the Singaporean government will be imposing "Circuit Breakers" measures, such as mandatory working from home and closing of all non-essential services and businesses. This is to significantly reduce the movement of people and their interactions in both public and private spaces. "People are disobeying quarantine orders, "Vinz chastises. "There is too much fake news, and too many people panic buying and hoarding."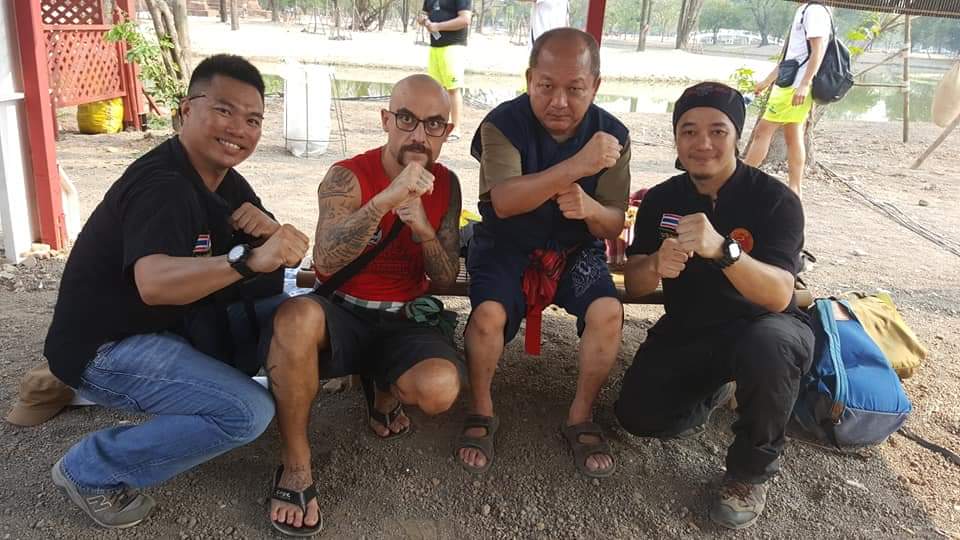 When Vinz was still able to train people, he made sure he was sanitizing all equipment before and after each use. This included gloves, kick pads, and anything else he and the clients touched.
He's since adhered to government guidelines to close fitness studies and to halt all private, group and corporate classes. Because he cannot do what's he's been trained to, he's spending his time supporting those who are involved with COVID-19 relief efforts.
"I'm supporting The Guardians of Angels project," Vinz says. "It is a weekly delivery program of morale-boosting items, such as coffee powder, milk, and snacks, to our healthcare front-line warriors in Singapore. I'm also helping with the purchasing and distribution of cleaning solution, hand sanitizers, and masks to select old-age homes and preschool centers," Vinz adds. "I've gotten in touch with COVID Thailand Aid to see how I can best help [from here]."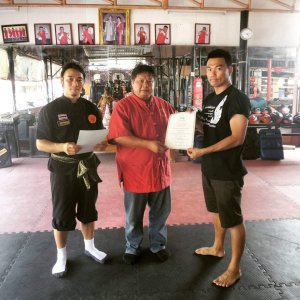 With people like Vinz, who are are doing what they can to help others during this time, there are some good things happening in light of COVID-19. "It's cleaner now and there's less pollution," Vinz expresses. "Hopefully, [in the future] it will change the way we manage Earth's resources. And for people in the fitness field, it forces us to think about opportunities for online coaching."
Vinz's humanitarian deeds come from a place of inspiration, one that's very personal and a huge factor in his success today. "As a kid," Vinz confides, "I received help from kind-hearted organizations and individuals who helped me in my academic pursuits. And I had always believed in paying it forward." A phrase that Vinz holds dear to his heart is "施比受,更有福"(Shi Bi Shou, Geng You Fu). In English, it means "It's a fortune to give than to receive."
Anyone can follow the "It's a fortune to give than to receive" mantra, according to Vinz. "Collate and combine efforts to help. Search for existing projects and efforts and chip in, rather than trying to start a similar project on your own. We would be able to allocate resources more efficiently and reach a wider pool of beneficiaries."
Vinz, like many others concerned about the spread of the virus, urges everyone to stay home. Also, he urges those who can to keep supporting their gyms. "Please continue your gym subscription," Vinz implores. "Or ask for a reduction in fees. Otherwise, we wouldn't have any gyms to go back to after this."
Thank you, Vinz, for helping your community in this difficult time. 
Fighting COVID-19 is an article series that highlights individuals within the Muay Thai/fighting/martial arts community who are either on the front-line of treating patients, providing information and news on their platform, or using their skills to assist others during this time. If you know someone who deserves to be recognized for what they're doing, please send a private message via any of the social media platforms or email muayyingac@gmail.com
If you enjoyed this or found this useful, and want to continue seeing Muay Thai news (with focus on ALL fighters, not just men), training and fighting tips, gyms reviews, and general/miscellaneous content,
please consider becoming a donor on Patreon.
With donors, I will be able to consistently deliver high quality content  as well as continue my fighting goals in Thailand.