Thailand is well-known for gender reassignment surgeries for trans folks. And trans people are visible everywhere – they work as flight attendants, they are in the entertainment industry, they are making coffee in the malls, and they are fighting Muay Thai.
Contents
Nong Toom, the "Beautiful Boxer"
The source of inspiration for the film Beautiful Boxer, Nong Toom (real name Parinya Charoenphol), is considered to be the first transgender Muay Thai fighter. She first started gaining publicity in 1998, entering the ring with makeup on.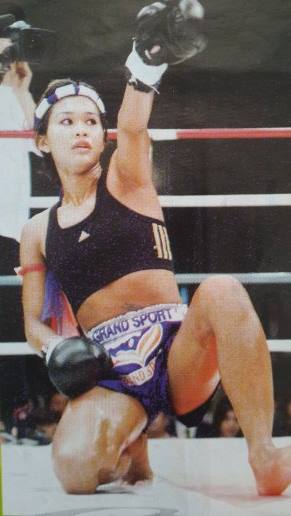 Having fought both men and women throughout her career, she also dabbled in modeling and acting. In 2010, she opened up her own gym, Parinya Muay Thai, in Pranburi.
Nong Rose, "The Iron Knee"
Nong Toom herself was there when Nong Rose, a modern-day trans fighter, became the first woman to fight at Rajadamnern back in June 2017. Nong Rose has said that some (male) opponents have refused to fight her, and some have fought her just to mock her. "I've beaten them all in a fight, though," she said in an interview with BK Magazine. "But to look at it from a different point of view, maybe they were afraid to lose to a kathoey."
But Thailand's prestigious stadiums have strict dress codes for fighters: no shirt, hair must be short, no facial hair, no chest hair. So how did Nong Rose get to fight in the ring with long hair and a sports bra? Songchai Ratanasuban, one of the most influential promoters in the Muay Thai scene, managed to convince the stadium to overlook their strict dress codes for Nong Rose. He was the one who advocated for her presence in the ring. Nong Rose had over 300 fights at the time and made headlines when she was due to fight at Rajadamnern. She went on to win against SueaYai.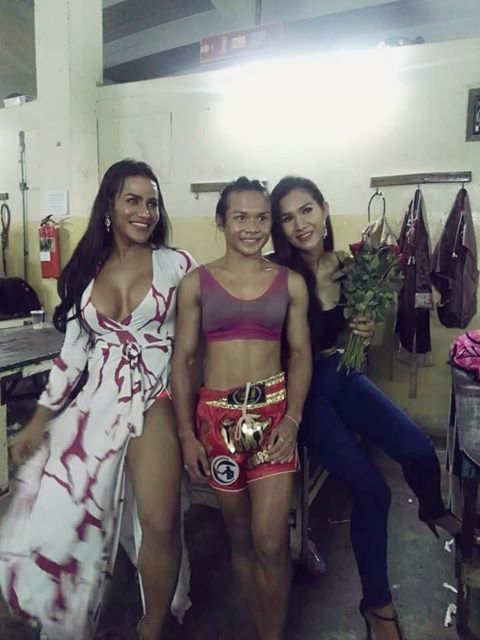 Angie Petchrungrueng, "Kathoey with the Brutal Knees"
Later in 2017, Angie, from Petchrungrueng camp in Pattaya, became the first woman to fight at Lumpinee. Sylvie von Duuglas-Ittu, a fighter and blogger, has written about Angie in extensive detail. Angie won via fourth-round TKO. Nong Toom was there for that fight as well.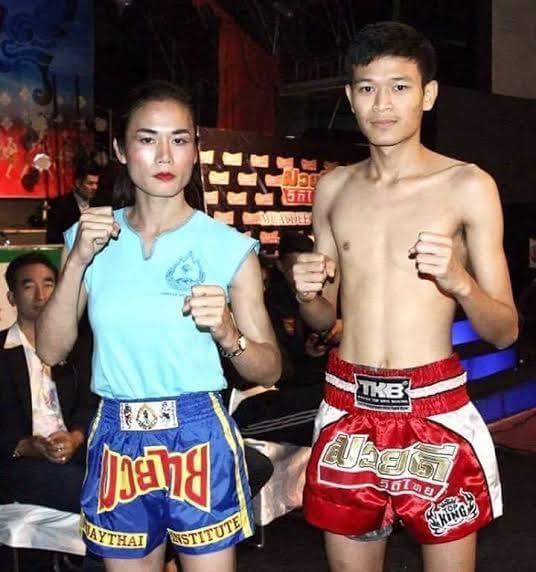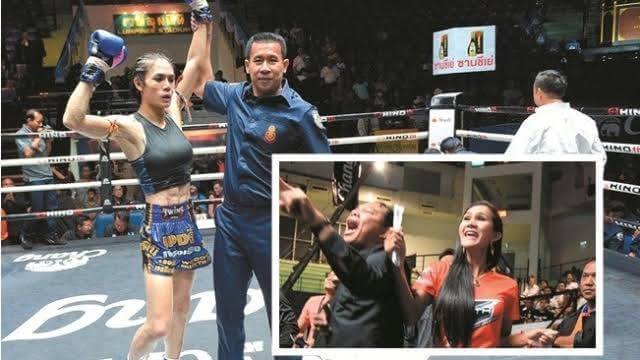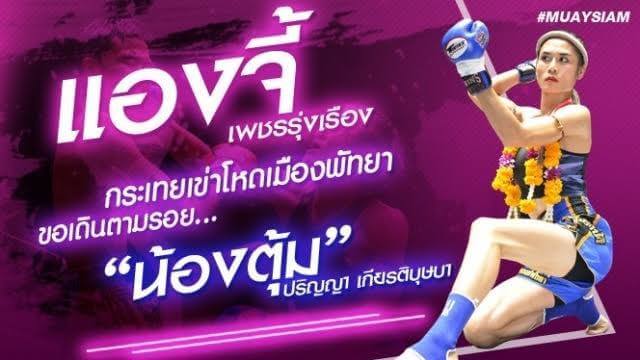 Janet aka Pratuenghot
Another trans fighter that' was in the photo with Nong Toom and Nong Rose is Janet. Also known as Pratuenghot Phayak Lamphong, she started training when she was 16. Thai media has confirmed that she has fought many times, but most outlets didn't mention exactly how many. Janet now works in the entertainment industry.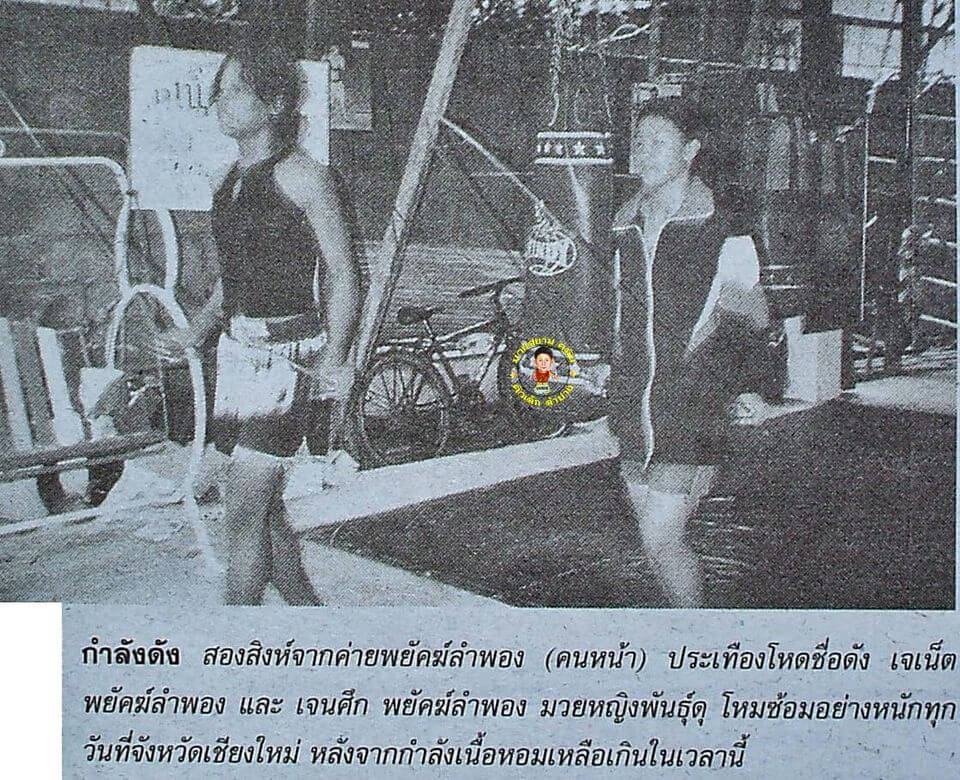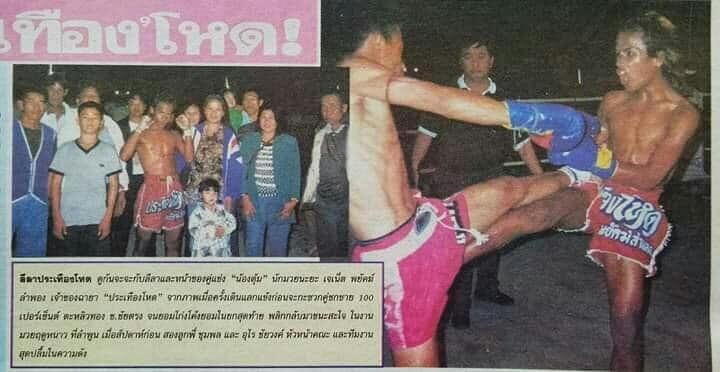 There was another trans woman that had fought a few times on televised shows. I fought on a televised show in 2017 and she was on the same card. I remember her face well as someone there made an unsolicited (and transphobic) infuriating comment. Because she didn't get as much attention from the media as the aforementioned fighters, her name was lost to me. I did find it on Under The Ropes. Her name is Ploengarom Sor. Boonchai. Not too much is known about her, unfortunately. You can find a couple of her fight videos at the end of this article.
General Attitudes towards Trans People in Thailand
Let's backtrack. Instead of saying that trans people are accepted in Thailand, it should've read trans people are more tolerated in Thailand.
There is no doubt that trans people are much more visible in Thailand than in most other countries, but the gender expectations are very strong and clear-cut, and certainly very binary. To say that Thailand views trans people the way trans people want to be viewed is a huge stretch.
"Thai transgender people said they were routinely denied access to education, health care, and employment," writes John Holmes for Human Rights Watch. "Thailand has a reputation as an international hub for gender-affirming surgery and transgender health care. But this global reputation obscures Thailand's severely limited legal mechanisms to protect transgender people at home."
Trans people are often described as "in between" male and female, sometimes even referred to as a "third gender". When a cis man is more feminine than what is expected, people may call him kathoey. And when a cis woman is more masculine (usually regarding physical strength), she may be called kathoey as well, or be compared to one. But trans people are still largely viewed as their assigned gender at birth. Note that this isn't entirely different than how most other countries view trans people.
These attitudes make it hard to assess if trans Muay Thai fighters are taken as seriously as cis fighters. Are they accepted based on their skill? Or are they included just for mere entertainment and made into a joke within the industry?
"Ladies Please Don't Touch the Stage…"
These factors may be why trans women have been allowed to fight at stadiums that forbid cis women from fighting. Photos of the ringside signs that sit at Rajadamnern and Lumpinee have been shared countless times by tourists and Muay Thai fans alike.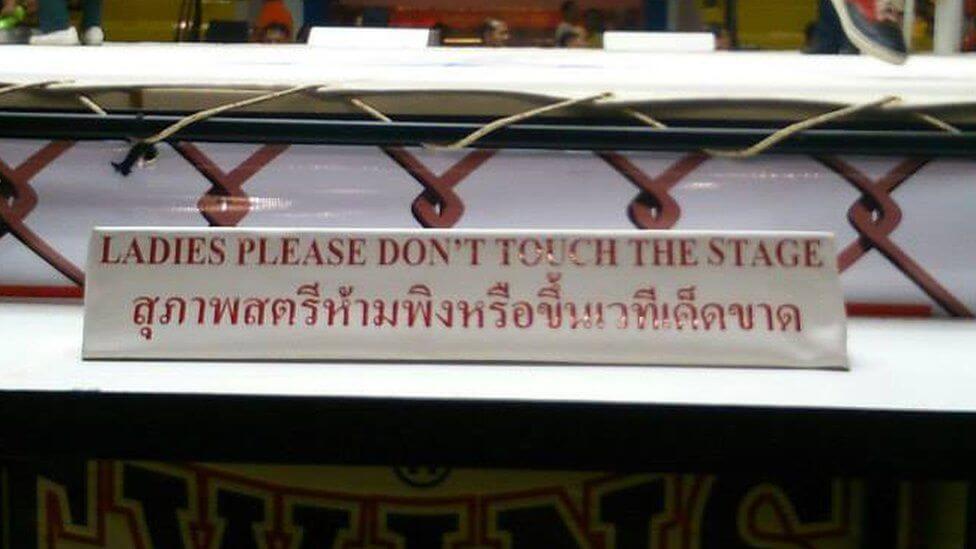 To many, this sign is symbolic of the disparities between men and women. So, if women can't touch the ring, how were trans women allowed to fight there?
The answer is problematic but simple. Trans women aren't viewed as women, but as men. In Thailand, trans people are legally recognized by the gender assigned to them at birth. Following that logic, there were fewer issues in allowing them to fight in said stadiums.
Nong Rose and Angie have fought cis men at these stadiums.
The first trans woman fought at Lumpinee (Angie) in 2017. Lumpinee, prior to 2021, did not allow cis women to touch the ring, much less fight on it. Rajadamnern has yet to have a cis woman fight on it, but Nong Rose became the first to fight at the revered stadium back in 2017, a few months before Angie's debut at Lumpinee.
Other Questions
Is the system (if you can call it that) in place now for trans Muay Thai fighters in Thailand set in stone?
Does it address other issues at hand?
What can be learned about these policies and what can be changed about them?
What other factors are at play?
Stay tuned for part two of this article…
More Content
Nong Rose's Rajamdamnern Debut:

Emma Thomas, creator of Under The Ropes, interviewed Angie and Nong Toom shortly after Angie's initial victory. They spoke about the changes being made for trans fighters:
Please note that some of the perspectives of trans people shared above are NOT exclusive to Thailand. In fact, many of the perspectives above attitudes held by many around the world. The perspectives are also not shared by ALL Thai people. As the world is advocating for more inclusion and acceptance of trans and other LGBTQI+ people, these perspectives are shifting.
Become a Patron!
If you enjoyed this or found this useful, and want to continue seeing Muay Thai news (with focus on ALL fighters, not just men), training and fighting tips, gyms reviews, and general/miscellaneous content,
please consider becoming a donor on Patreon.
With donors, I will be able to deliver high quality content consistently as well as continue my fighting goals in Thailand.