Niclas R. Larsen made sure his debut in China was not one to be forgotten. Often the underdog, this time at Kunlun Fight 71 was no different. "For most of my fights I've been the underdog and I don't have a problem with that. I actually like to be the underdog," said Niclas with a smile on his face.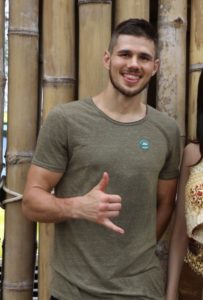 And like many times before, the 28-year old father of two from Denmark surprised his opponents and the crowd. He landed a beautiful jumping knee to knock out Thailand's Noppakow Siriluck, who is the current Lumpinee middleweight champion. He then went on to beat favored Chinese fighter Tian Xin on points in Xin's home turf, a feat not commonly achieved by those foreign to China. This sealed his victory in the 4-man tournament and earned his spot in the "Final 16".
"I definitely felt that he was in his home crowd. Everybody really loved Tian Xin," Niclas noted, but he quickly added, "Everybody was truly respectful and after the fight they came to me and said, 'Oh it's so sad that the Chinese lost, but you are very good.' They definitely show me a lot of respect."
While no stranger to the international fighting scene, these victories were a start to the beginning of a new goal Niclas had set for himself: to become recognized in Asia. "I want to make myself into a big name in Asia and this is a very great start…to fight in one of the biggest promotions in the world," Niclas stated proudly.
The 70-kg fighter has already fought for GLORY Kickboxing six times and is looking to spread his opportunities. He sees a lot of the top fighters today as aggressive, and training Muay Thai can level up one's arsenal, especially in the international kickboxing scene. While kickboxing has overshadowed Muay Thai in some ways, Niclas believes the art of eight limbs is essential for any striker. "There are new GLORY rules now, they have five seconds of clinching. Many say you're not allowed to clinch but it depends how you're clinching and you need to be active in the clinch. In that way, Muay Thai is very dangerous if [Thais] can learn how to use it in an effective way because none of the kickboxers are using the clinch. Muay Thai has a big chance to make a difference."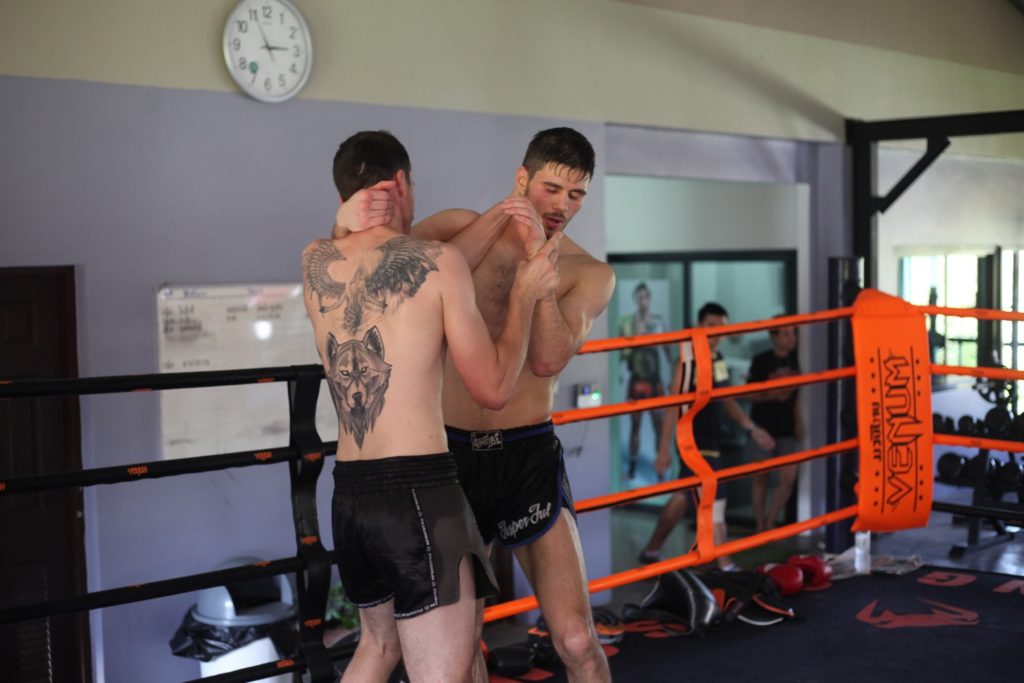 Never shying away from a challenge, Niclas' love for the sport only grows the more work he puts in. As many of us know, Muay Thai is not an easy sport in the faintest. "I actually had to work a lot more in Thai boxing than in other sports, so I think maybe that's also why I kept coming back," Niclas pondered. And like many before and after him, a good beating in the gym was what both humbled and motivated him. "I kept thinking, 'Ah, it can't be true that I can keep getting beat up down here," Niclas laughed. And it does seem like that it's pressure that made the diamond in his case. "[In my amateur days] I was fighting really good guys, much more experienced than myself. And maybe that's why I was growing so fast as a fighter and was able to compete in fights with guys that were much better than me. When I get lots of ups and downs I feel like it's only making me stronger. I'm not gonna win at everything my whole life. I need some obstacles in the way and those obstacles just make me stronger. They make things interesting. And you really learn a lot about yourself and you also see what you're made of."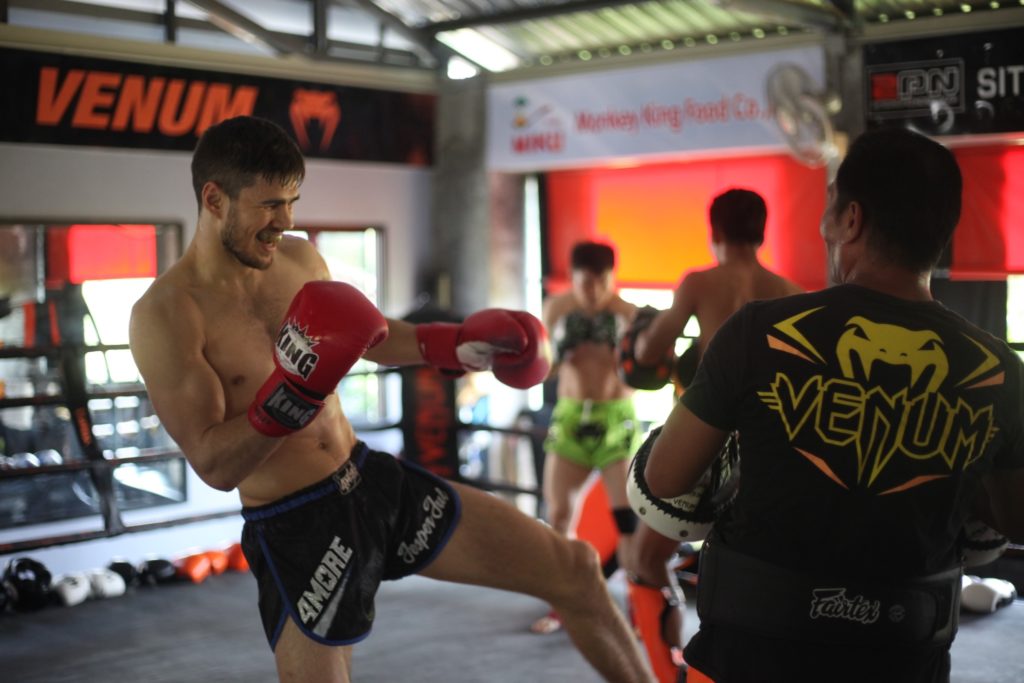 A true martial artist a heart, Niclas fell in love with the sport at 17 years old and he was able to challenge his strengths into it. "I was always the kid that liked to use his body," Niclas began. "When I was younger, I was pretty big for my age and I just liked to use my body and fight a lot. I wasn't a bad boy but I had this instinct I needed to protect my loved ones, so I often got in trouble. People expected me to come to help them if they were in trouble." All that changed when one of his good friends gave him a piece of life advice. "He said, 'don't take everybody's problems. You have to think about yourself," Niclas continued. "He said I could use it in the gym so why not try it? I [finally] learned how to use [my strengths] in a good way and I fell in love with the beautiful aspects of Muay Thai – the discipline, respect…right away I spent so much time in the gym. I was good at other sports but I didn't have the passion the way I have with Muay Thai. I said that one day I will do this for a living. And now I'm doing it."
Arriving a month ahead in Bangkok at Sitsongpeenong Muaythai Camp to prepare for  Kunlun 71, he found that he was out of his comfort zone. "New people, new trainers, new training partners, new everything. I really felt like I was that student again. I want to hear everything, see everything, learn everything. I want to see how the guys are doing it down here. I try to absorb everything." Training alongside current GLORY Kickboxing lightweight champion, Sitthichai, Niclas has found some amazing quality training as well as someone expected. "I knew I would find some really good Muay Thai trainers down here but to find a boxing trainer, I didn't expect that." Niclas admitted boxing was not his strong point beforehand. "Phaniang is one of the best boxing coaches I've ever trained with and that's something I feel in my fighting when it comes to confidence and movement."

While he had originally planned to go to and stay in Phuket to train after his fights in China, Niclas quickly made his way back to Bangkok to prepare for his next match up, which may just be his biggest challenge yet, and there is no question that victory over his next opponent will make him into an instant star, not just in Asia, but all over the world. "To get a fight against Buakaw, it can't get better than that," Niclas gushed with excitement.
Buakaw Banchamek is a household name in the striking world and is considered by many to be a living legend. He is often one of the first people people become familiar with when first starting out in the sport, watching highlights of him on YouTube. Buakaw has his own gym and has been putting his name in promotions for quite a few years now. The most recent Muay Thai promotion, All-Star Fight, debuted in not even a year ago in September 2017. Buakaw himself is always starred as the main event, and come April 28th during their third installment, Niclas will be sharing that stage with him, something most can only imagine. Niclas does not conform to traditional fighting methods, making him an unpredictable (therefore, dangerous) opponent. "I don't try to be a specific style. I try to mix the best techniques I can use and create a little bit of my own style," Niclas said in a confident yet humble manner. "I like to move a lot and I like to do some flying techniques, so that's why many see me as a dangerous fighter because they don't know what will happen."
"This is of course my biggest test so far and it's incredible for me to fight a guy like him. When I started, he was the guy I looked up to and now I'm fighting the guy that I've been seeing on TV for so long…my idol," Niclas reflected. "So it's pretty amazing. It definitely feels surreal. I've been wishing for this for so many years and now it's finally gonna happen. So that's why they call me The Dreamchaser."
Niclas recalled that he already had a match up on the All-Star show, but a matchmaker told him that if he was able to do well in the Kunlun Fight tournament, there was a good possibility he would be able to fight Buakaw instead. "I was super excited. I won the tournament, taking it one fight at a time. I focused on that so I didn't get too excited and forget where I am." Without a shred of fear, Niclas is taking this next fight as an opportunity to show the world who he really is. When asked about his favorite fighters, Buakaw was among other stars like Saenchai, Sitthichai, Yodsanklai, and countless others. "Now I'm there where I want to fight these guys and now it's time to test if I can beat these guys. I'm just so excited that I'm getting the chance. Even though I look up to many of these guys…it's my turn."
It does seem that "The Dreamchaser" is indeed chasing his dreams instead of just wishing upon them, taking strong roots in reality while setting his goals high. "Before, my nickname was The Destroyer and I never felt like I was a destroyer," Niclas confided. "I won many of my first fights by KO but my way of fighting was also much different than it is today. Now I'm much more technical and I try to be more strategic." Technicality aside, Niclas also does his best to break away from cultural bindings that he finds sets him back. "I come from a small country where not many believe in themselves. We do things one way and that's the 'right way' and we just follow. I always felt like I don't need to do what everybody else does. Even though this is not a rich man's sport, this is where I am able to feel it in my gut…the right feeling is here. I feel that the development that I'm making in this sport is much more important than anything else. When people asked me what I do for a living, I am always proud to say that I am a Muay Thai fighter. Work and all of that came after. It's just a big part of who I am."
11 years, 30 amateur fights, over 30 professional fights, and two+ kids (aged 7 and 4, with one on the way) later, Niclas defines himself as a fighter through and through. And now with possibly the biggest fight of his career coming up, Niclas firmly knows that surrounding himself with people that believe in him is one of the most powerful forces in the world. His family in Denmark is his major source of motivation. "They support me a lot," Niclas said gratefully. "I sacrifice some very important times to be 100% dedicated here. I'm in contact with them everyday and my kids miss me. They understand why I'm here so I feel like I need to give everything that I have. I can't sacrifice something that important if I wasn't serious about this and it had a bigger meaning." And the journey is not just about the fighting but showing the importance of believing in your dreams. "I will show them that it's important to dream. No matter what they will do in life I will support them. I hope they find something to really put themselves 100% in it."
Believing in oneself is also just as important as, if not more than, external support. "It's truly important that you believe in yourself," Niclas stated. "Some people do things just because other people say it's the right thing for them. It's important to get to know yourself so you know if what you're doing is the right thing for yourself. Life is about being happy and doing the things you like no matter what you dream of. Just do it. Don't care about other things. You will find your way…Anything and everything can happen in life. It's just up to you."
Truly an embodiment of his nickname, Niclas is out to prove naysayers wrong and take his fighting game step by step. "The Dreamchaser came to be because I'm making things happen that nobody expected would happen. If you have something you truly believe in, it doesn't matter what it is it can happen, you will find some people that are gonna see that in you and are gonna support you. And if the people around you don't support you then don't waste time on them. You will find people that really inspire you and motivate you and will be positive about your journey. Use your time right on those people and you will find your path and be led in the right direction. I feel i'm on the right road and soon I'm gonna fight my idol and that's just part of the journey. And after that, another dream."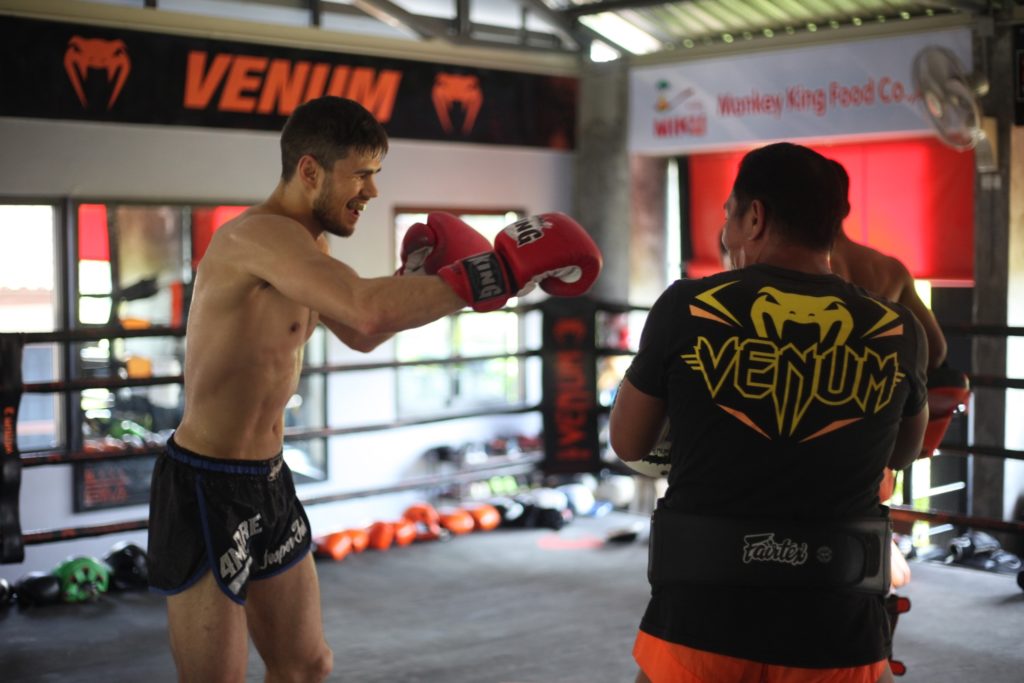 So, does The Dreamchaser have a plan when taking on The White Lotus? Without giving anything away, Niclas confided that Buakaw is not a perfect fighter. "I see many holes in his fighting. He's amazing with technique but he also has a lot of holes. I will do everything to find them [in the fight] and time my shots right and surprise him." Self-assured, Niclas continued, "I think that I can surprise everybody and anybody. When I really truly believe in myself I can get to a level where people don't expect me to come with something and suddenly I'm there. That's how I win a lot of my fights. Element of surprise."
The fighter, the underdog, The Dreamchaser, but most importantly, just another person looking to fulfill himself by achieving his goals one by one. Watch Niclas vs Buakaw April 28th at Workpoint TV Studios in Bangkok, watch the live stream from the Muay Ying Facebook page, or catch the official stream from www.workpointtv.com/live (app also available on iOS and Android).
EDIT: As of April 20th:
Niclas R. Larsen – The Dreamchaser will be unable to fight Buakaw as scheduled next week. He got a staph infection and was hoping it would heal but the doctors want to continue his treatment on antibiotics, making him unable to train. This was a hard decision to make, but a very smart one, as the health of Niclas as well as Buakaw, who could become infected as well, come first. Speedy recovery, and onto the next one.