Determination. Grit. And hope for the future.
Recently turned 18, Summer Bronco is anything but ordinary. The teenager already has multiple accomplishments under her belt – IFMA World Youth Games medalist, WBC Amateur Youth champion… all while studying in high school and slinging acai bowls as her part-time job.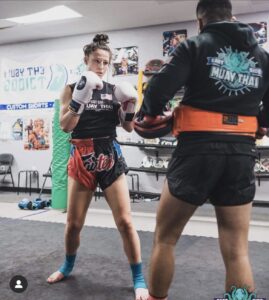 Many adults strive to find the perfect work-life balance – the golden ratio between developing a career and enjoying time with family, friends, and oneself.
For fighters, it's the balance between training and fighting (and all the time, effort, and bodily and mental exhaustion that comes with it), and attending to life outside of Muay Thai.
Please support the continuation of content on Muay Ying via Patreon
As a young adult, Summer is doing all that while "growing up" – experiencing numerous firsts, discovering who she is as a person, finding her place in the world, and falling in and out of friendships. "I have really supportive friends. But I've actually lost a lot of friends in the past due to the fact that I'm sometimes not around. Sometimes they don't understand that, you know what I mean?" Summer reflects. "True friends will be supportive of you no matter what."
Having started martial arts at only six years old, she's grown up within the fight community. "Growing up that way has helped me stay disciplined…not giving up and working hard. I've always kept that mindset," Summer expresses.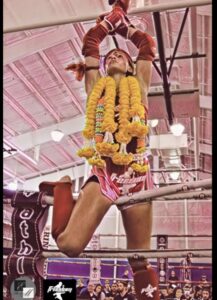 More than 10 years later, she still hasn't even reached the halfway point of her career as a fighter. And with the women's scene growing in popularity each year, the future looks bright for this young star.
With dozens of fights, she is now taking on adults in her weight class. She fought Julie Cohen on the inaugural show of Freedom Fighter in Delaware and won by decision. She's set to fight Amy Duke on Freedom Fighter's next show on November 19 in New York.
If you'd like to listen to our entire chat with Summer, you can find the Podcast episode below. You can also click here to find it along with other episodes.
If you want an in-depth guide to training in Thailand, I've got just the thing.