Thai believed that there was more that life had to offer her than being in corporate America. She trained with legends in the sport – Ganyao Fairtex and Jongsanan Fairtex. But traveling, partying, and living what she thought was her best life distracted her from figuring out what she truly wanted to work towards.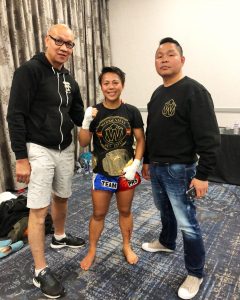 COVID-19 fast-forwarded her journey in absolving that – and off she went to Thailand. She let go of a stable career in the tech industry to become a full-time professional fighter on the opposite side of the world. Having regretted nothing up until that point, even the bumps in her fight journey, and she still regrets nothing now.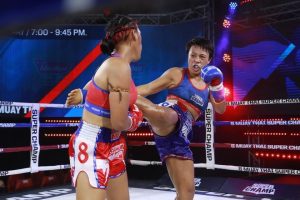 Thai just met the six-month mark of being in Thailand. She's training alongside some of the world's top fighters at Fairtex Training Center, such as ONE Championship athletes Stamp and Y2K. She made her pro debut on Muay Thai Super Champ a few months ago, and is looking to become a regular in the Thai fight scene.
If you'd like to listen to Thai's story and the insights that came from her ongoing journey, you can find the Podcast episode below. You can also click here to find it along with other episodes.
If you want an in-depth guide to training in Thailand, I've got just the thing.