Think back to when you were forced to do something as a child for a LONG period of time. How long was it? Maybe a few years? Did you like it? Did you enjoy every moment of it? Did your parents make you do it because it would potentially help you at some point?
If we reflect on our own lives, the chance of us enjoying and loving every single one of those things is extremely low.
Please support the continuation of content on Muay Ying via Patreon
Your Reality is Not Theirs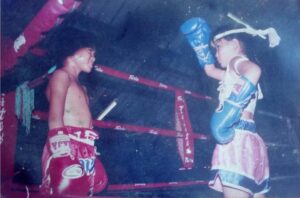 Thai fighters, much more often than not, are forced into a life of fighting as a financial means for their families. If they show promise, they continue their career in boxing until their early 20's (for women) to about 30 years old (for men). Women usually retire earlier because of the very low glass ceiling and opportunity for growth (although this is slowly changing!). It's extremely rare for a Thai woman to be in her mid 20's and still actively training and fighting.
Now add on a layer of responsibility and, in many cases, poverty.
Fighting is a job for Thai fighters. This is a stark contrast to what it is for many non-Thai fighters – for most non-Thais, it is something they CHOSE to do, something that they truly enjoy and find fulfilling.
A Reflection by Yodcherry
This post by Yodcherry Sityodtong gives you a glimpse of what it's like to be a Thai fighter.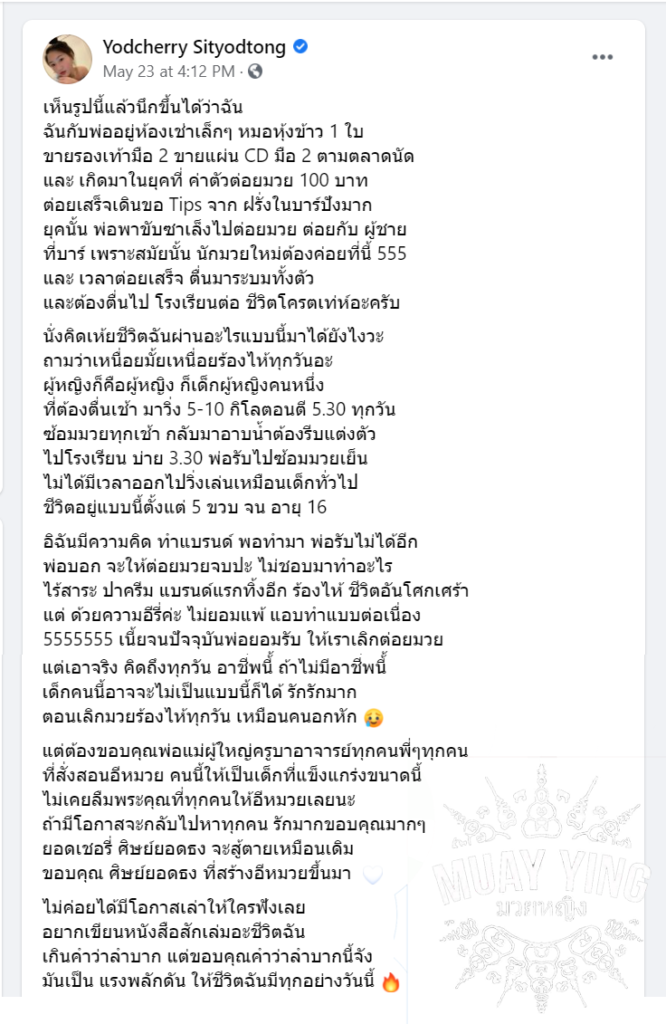 Yodcherry wrote this post after finding some photos of her as a child. She recalled how she and her father lived in a very small rented room together and struggled to have enough food. Her family sold second-hand shoes and CDs at a market for a living.
Her father pushed her to concentrate on boxing. He brought her to fight boys at bars, sometimes even driving out of the way to do so. When she started fighting, the purse sizes were only about 100 baht. After her matches, she and her father went up to foreigners in the bars they fought in to ask for tips.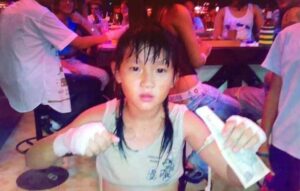 When she woke up in the mornings, her body was sore from the fight, but she still had to go to school and live some parts of her life as a "normal child." She woke up at 5:30 am every morning to run 5-10 kilometers, trained Muay Thai, went to school, and came home right away to train again. She didn't have time or the luxury to play like some of her friends did. This was her life from the age of 5 to 16.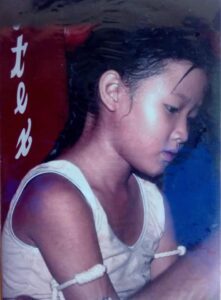 Everyday, she cried. She was tired. Even today, she asks herself how she went through it as a young girl.
Yodcherry eventually wanted to pursue other things, but her father wanted her to keep boxing. When she wanted to start her own brand of facial creams, her father threw the cream in disapproval. She cried as she was so unhappy with her life.
Yet, when she stopped fighting, she cried everyday. She described it to feel just like heartbreak. She's extremely thankful for the support she's gotten in her Muay Thai career: everyone that was involved for their time and efforts in making her the fighter she was.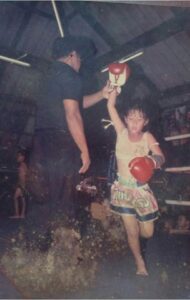 In the Facebook post, she expressed interest in writing a book about her life. She states, that even though it was difficult, what she went through to become a fighter is the driving force of everything in her present life.
Who is Yodcherry Sityodtong?
Yodcherry was the second female Thai fighter to sign with ONE Championship (after Rika Ishige). This news made big waves in 2018 as she had been a well-known fighter for a long time. She went to Singapore to train with the Evolve MMA Team with the intent of eventually competing in MMA under ONE Championship.
She made her ONE debut versus Taiwanese fighter Kai Ting Chuang for the inaugural ONE Super Series Kickboxing Atomweight title. On July 7, 2018, Yodcherry lost via unanimous decision against Chuang.
During her career, Yodcherry fought over 100 times. Over 30 of those times were to male fighters, and she reportedly lost only once to a boy.
Currently 22 years old, she is by no means old by any standards. However, as discussed above, most female Thai fighters are not still fighting at this age. Yodcherry currently runs a line of skincare products called Terry.
Unfortunately, it is extremely difficult to find more information on her – if anyone has any sources for what titles she had won during her career, please send them my way.
The photos above of Yodcherry as a child are her property: Yodcherry Sityodtong
If you enjoyed this or found this useful, and want to continue seeing Muay Thai news (with focus on ALL fighters, not just men), training and fighting tips, gyms reviews, and general/miscellaneous content,
please consider becoming a donor on Patreon.
With donors, I will be able to deliver high quality content consistently as well as continue my fighting goals in Thailand.