When Brooke visited Thailand with her husband, Eddie, in 2015 for a training holiday, they met some people that were in the country for a few months. These people focused on just training and fighting, and they thought, "That's awesome!" 
But the young couple had obligations and responsibilities back home in Australia – a business, phone plans, a car, and two dogs. "Too much stuff," says Brooke. However, they couldn't stop thinking about the possibilities and what it would be like to be full time professional fighters living in Thailand, simply by giving up what they had and by choosing that lifestyle. The thought of that dream nagged them until they started taking steps to making it a reality. They sold their business, all their "stuff", and took their dogs, Sage and Poppy, with them to Thailand.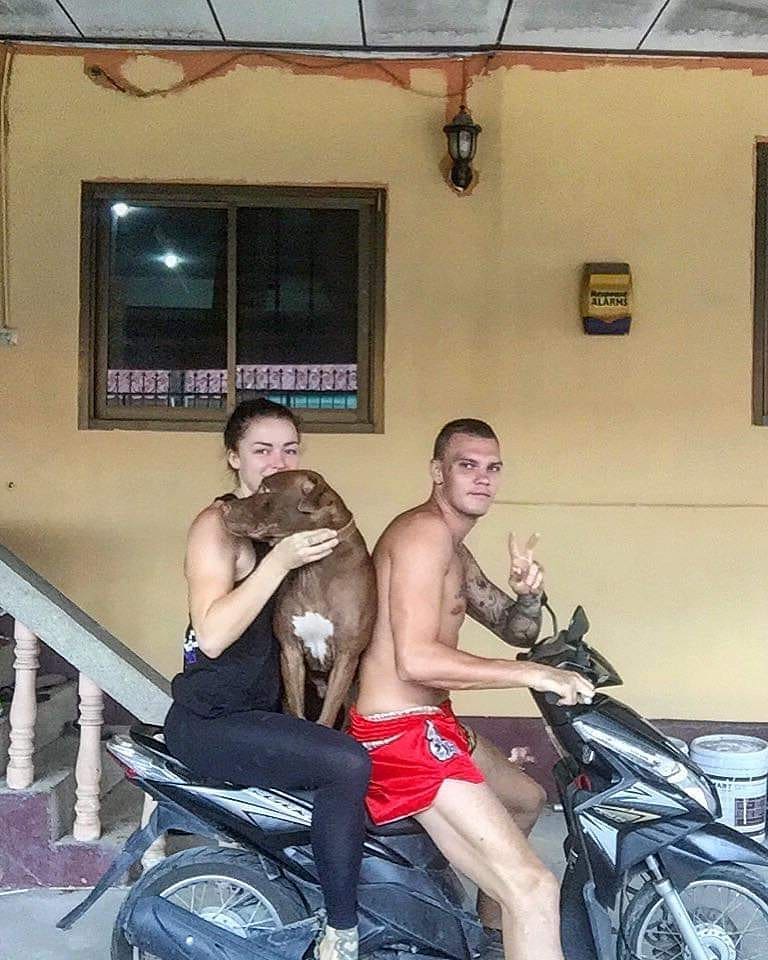 Please support the continuation of content on Muay Ying via Patreon
Arriving back in the land of smiles with just a suitcase each and two dogs, Brooke and Eddie were met with numerous challenges. After three months, Poppy passed away. The couple also had financial troubles; they flew back to Australia to work for a month then came back to Thailand frequently. They weren't making much from their fights, only a few thousand Thai baht from the local stadiums. "I have fought for free many many times against champions just to get my name out there," Brooke recalls. "There are also many differences with life and culture here compared to back home [in Australia] and it really takes some time here to truly understand it all. "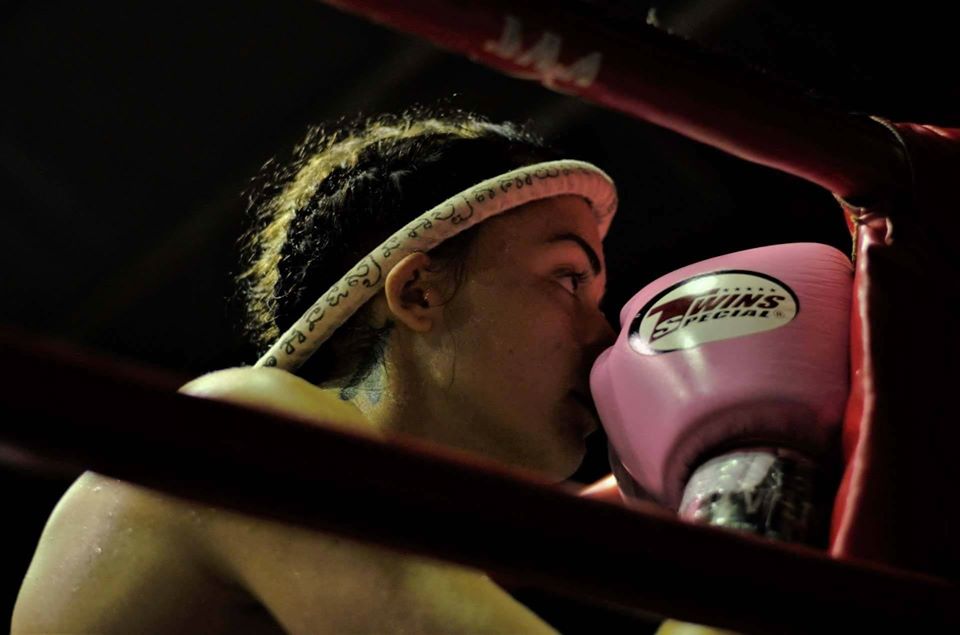 The hardships they had eventually proved to be an investment to something greater and bigger. "We've been through a lot and learned a lot along the way. Most of the times, the hard way!" Brooke laughs as she reflects. Over time, Brooke got to be well connected with promoters and other people within the Muay Thai Community. Eddie started to manage them both and does his best to get them opportunities to fight on bigger shows, but Brooke sometimes still struggles with being a female fighter in Thailand. "Being a female here is harder," Brooke explains. "We do the same amount of work, train the same amount of hours for the same amount of weeks. We fight the same rounds as the men but get paid less? Anyway I guess that's another discussion!"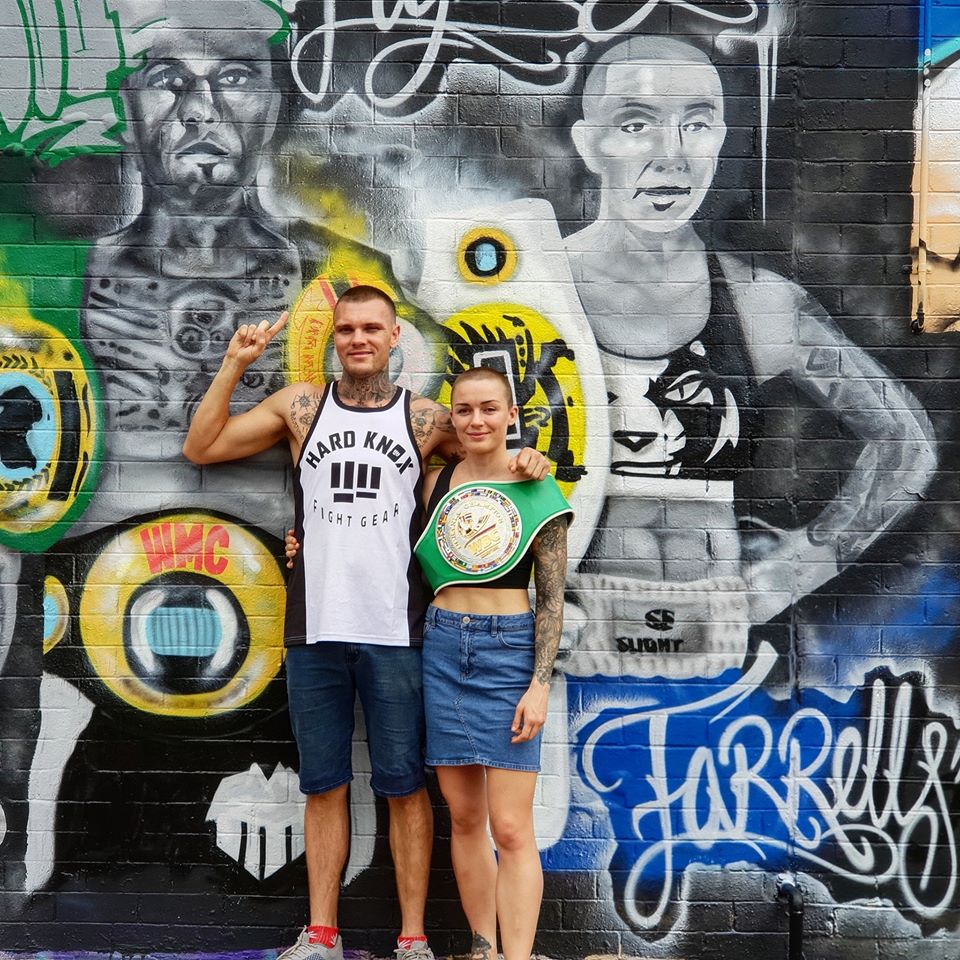 Sometimes the grief doesn't come from fighting or the promoters, but from trainers, people who she depended on the most. "I've been bullied and put down by trainers before, and there is no need to force yourself to stick out a toxic environment, no matter the situation," Brooke cautions. "There's a big difference in the way you are coached. I've had trainers tell me I'm shit at Muay Thai and laugh at my fights, but not tell me how I can improve."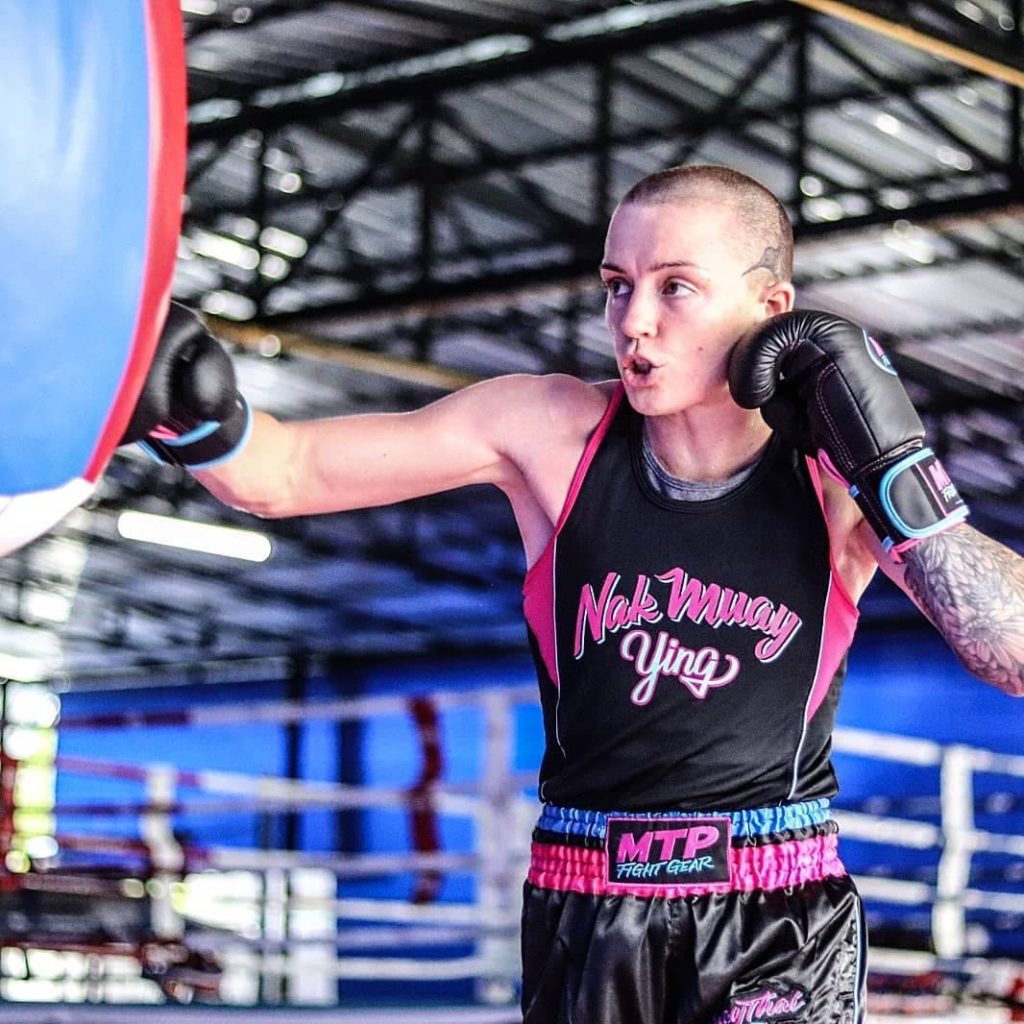 Having trained at quite a few gyms in different areas of the country, Brooke is a proponent for trying out different places before committing long term. "We always recommend to others, to trial a few gyms first before committing to one if you're here long term," Brooke begins. "Every gym has such a different vibe, different style of training and different training methods and different kind of support, team, family environment. Sometimes we've liked gyms because of their location. Maybe the training wasn't great but the location was, and vice versa."
"All the locations were so different. And I love the different things each place had to offer," Brooke shares. "Koh Samui was amazing. We really loved life there, being so close to the beach, not far from local stadiums and shops. However the boat ride to the mainland for big shows was a bit of a mission. Pai is also a beautiful place, very different vibe being in the jungle and mountains. Very very good food there and very cheap. Phuket is a little fitness hub and each town is so different from each other. We spent a year in Chalong, which was cool because most people we met were on a similar path to us – living, training and fighting. Now we are at Surin beach [training at Samsing Muaythai], which sort of reminds me of Koh Samui because we're so close to the ocean!"
Brooke currently holds the WMC I1 Pacific Title and the WBC Oceania Title. Come November 30th, she hopes to win another title: the coveted WBC International Super-Bantamweight title. However, winning this title will be no easy feat. The World Boxing Council holds themselves up with high standards when it comes to title shots, AND Brooke will be facing Iman Barlow for that title.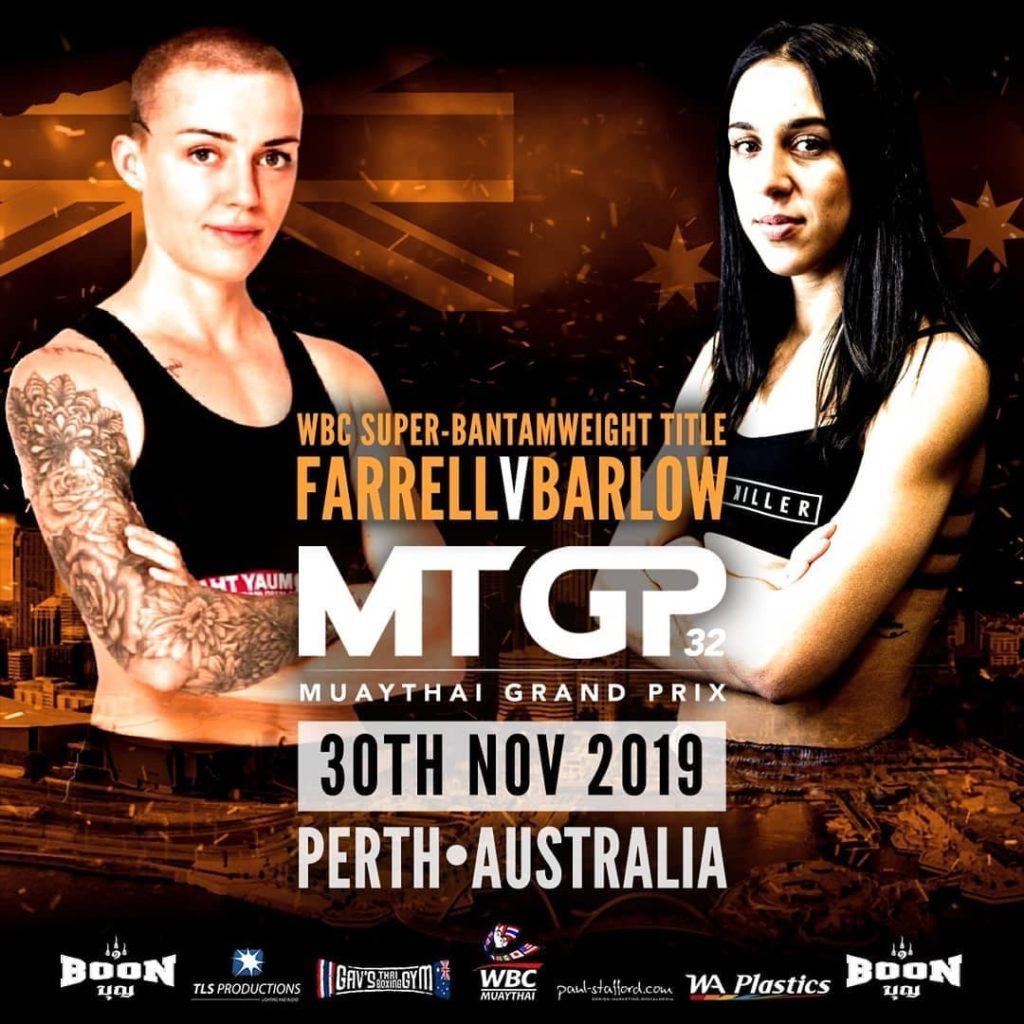 Barlow's parents are both fighters and she visited Thailand to train frequently as a young child. She started fighting at a young age as well, so she's had quite the head start on most other non-Thai Muay Thai fighters! Barlow has held the Enfusion Bantamweight World title, MTGP Bantamweight World title, Lion Fight Super Bantamweight World title..just to name a few!
Brooke is familiar with Barlow's history and name as a fighter. "She was at the top before I even started Muay Thai!" Brooke exclaims. "I had heard her name a lot. She has a great reputation in the Muay Thai community, but I wasn't ever sure that we would be matched! When Eddie got the call, we were both jumping around the gym! I am beyond excited for the opportunity!"
Brooke's used to being the underdog, and it's never fazed her. "I put my focus on myself and my own training instead of focusing on them," Brooke says. "People believed I was the underdog when I fought Alma [Juniku] and we had a wicked war together. People said the same when I was matched with Sawsing, and she's also had at least 5 times my experience."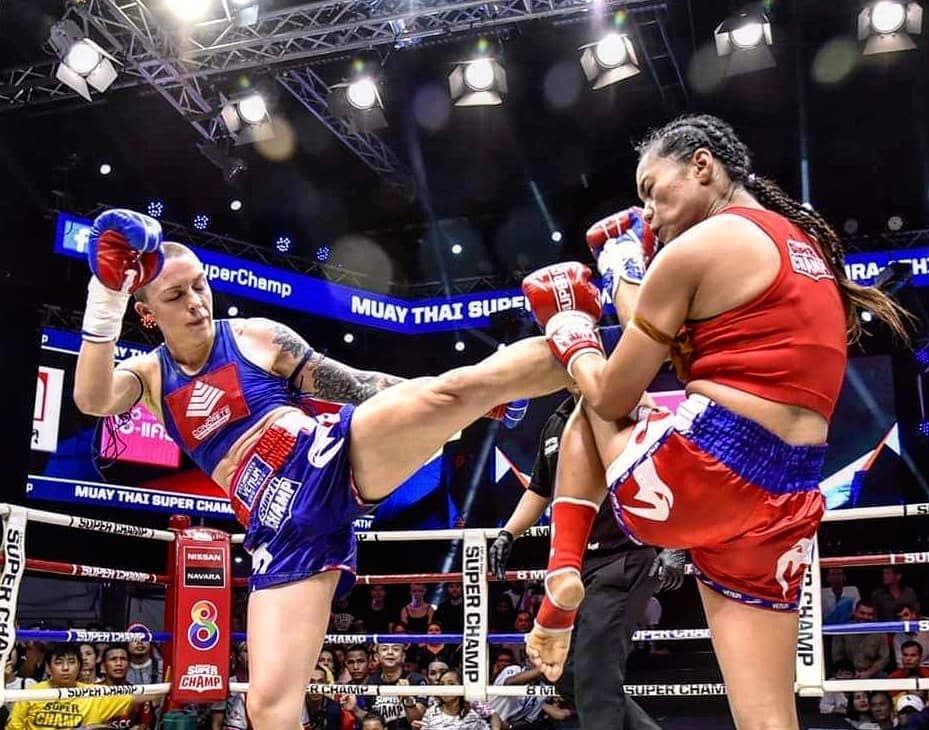 For those unfamiliar with Sawsing Sor. Sopit, she's one of Thailand's top fighters at 57-60 kg. She's one of the very few women Thai fighters that have really "made" it as a fighter and is still fighting into her 20's. The first time Brooke fought Sawsing, it was at Superchamp in Bangkok. It was three rounds of non-stop action, and Brooke proved to the world on national television that she can indeed hang with a much more experienced opponent. "It was awesome to share the ring with her and to then get a draw!" Brooke smiles. "That was cool!" The pair rematched several months later on Muay Hardcore's inaugural show, and they made history as the first female Muay Thai bout with MMA gloves to be televised by Thai television. Sawsing went on to win by decision, but Brooke still showed the world she was no pushover.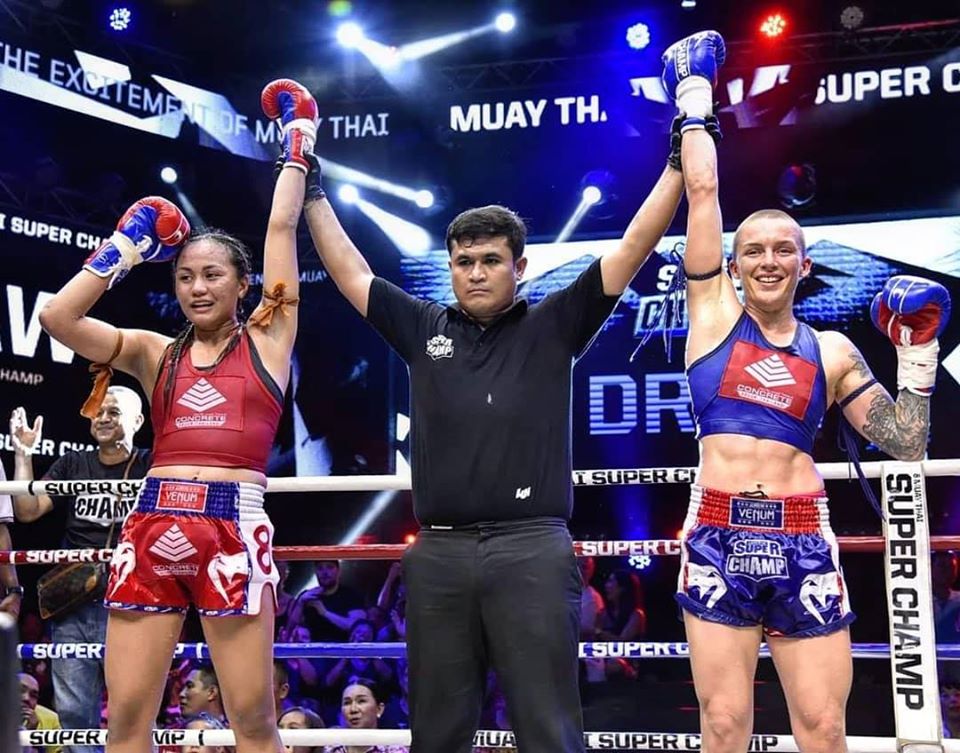 Brooke's excitement makes it clear that she's ready to take on any challenge that's coming for her, experience gap or not. She's never turned down a fight that she could make happen with her schedule. "I've been offered fights that weren't good timing. But other than things like that, I've never said no," Brooke says proudly. "I've taken so many fights on short notice and they have all ended up being great for me, win or lose! I've only ever pulled out of one fight in my career. It was a four-women tournament for a world title. It took me a while to admit that this needed to happen. With multiple injuries, training was nearly impossible. I was devastated for months after that."
Brooke puts her faith in her trainers and trusts the process, for this fight and all others. "Every fight camp I've ever had has been so different from each other, so for sure it'll be a little different," Brooke explains. "My trainers will let me know!" This positive spirit seems to reflect Brooke's life philosophies. "I think society has put this image of what life should be like," Brooke articulates. "A lot of people feel they don't fit into this, and as the years go on, I feel more and more pressure is put on people…maybe that's why we have so much depression and anxiety now. But on the flip side, I think a lot of people are really stepping into who they are, and they aren't feeling bad for it now. They are thinking outside the box and just making things work! You don't need a lot to be happy in this life, just a pair of Thai pads will do!"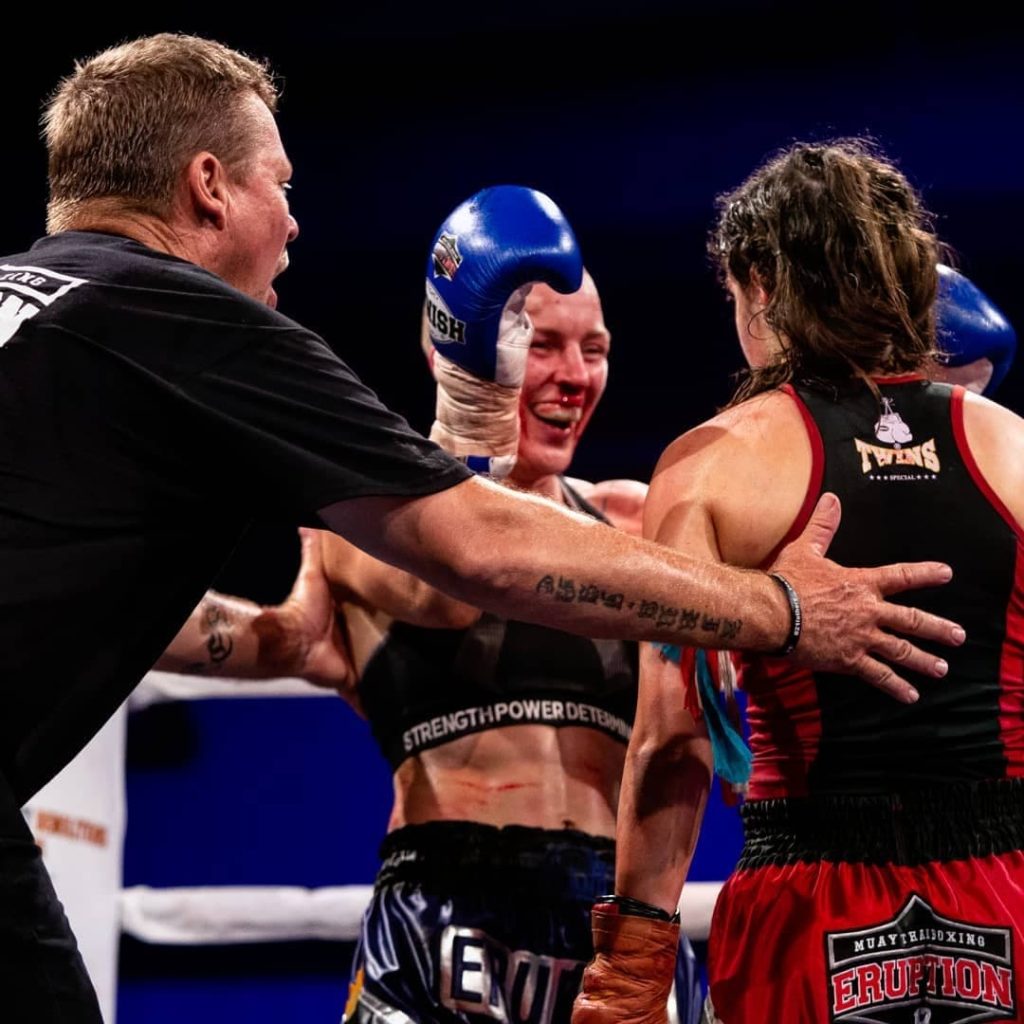 A lot has been learned in her time here in Thailand about life. The most important thing she's learned? "I think just understanding and accepting," Brooke reflects. "Choosing to focus on the good stuff rather than being caught up in the bad stuff. Like with everything in life, we learn as we go. We do the best we can, until we know better, and then we do better!"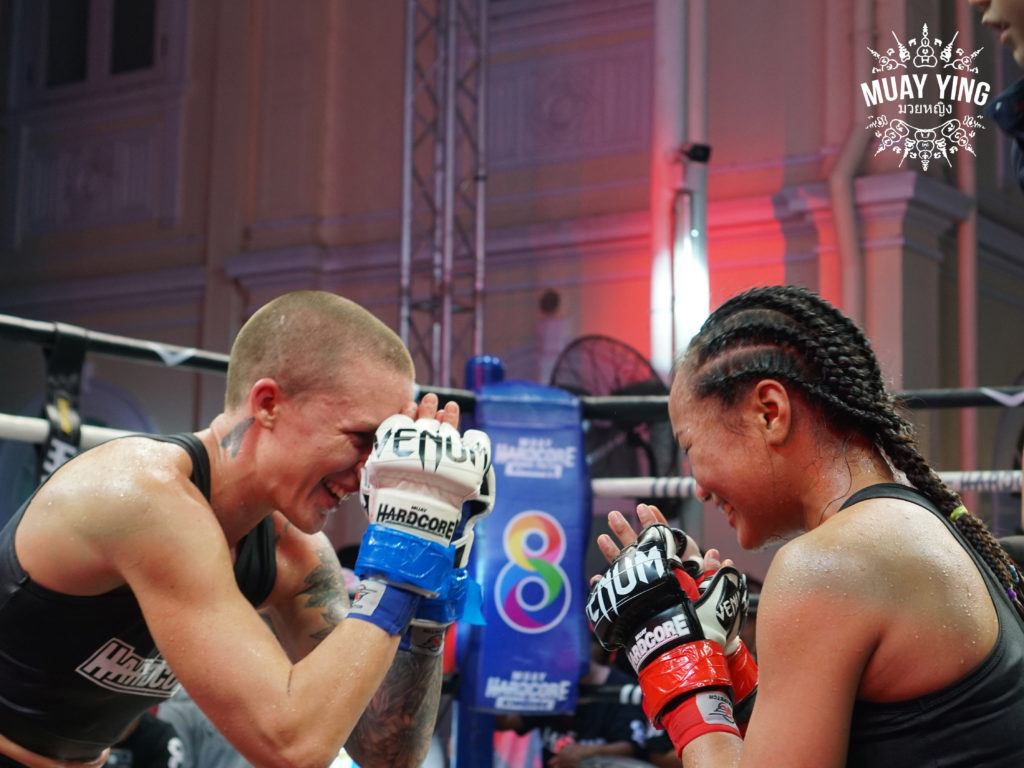 When asked who her biggest supporter is, Brooke doesn't hesitate. "Eddie for sure!" she beams. "He really believes in me, and he constantly reminds me I am capable of anything. He's always encouraging me to go for it. Eddie and I always know that no matter what happens we can ALWAYS make it work. We are never truly stuck or in a bad position because life is forever changing, there's always a million different options and paths to take!"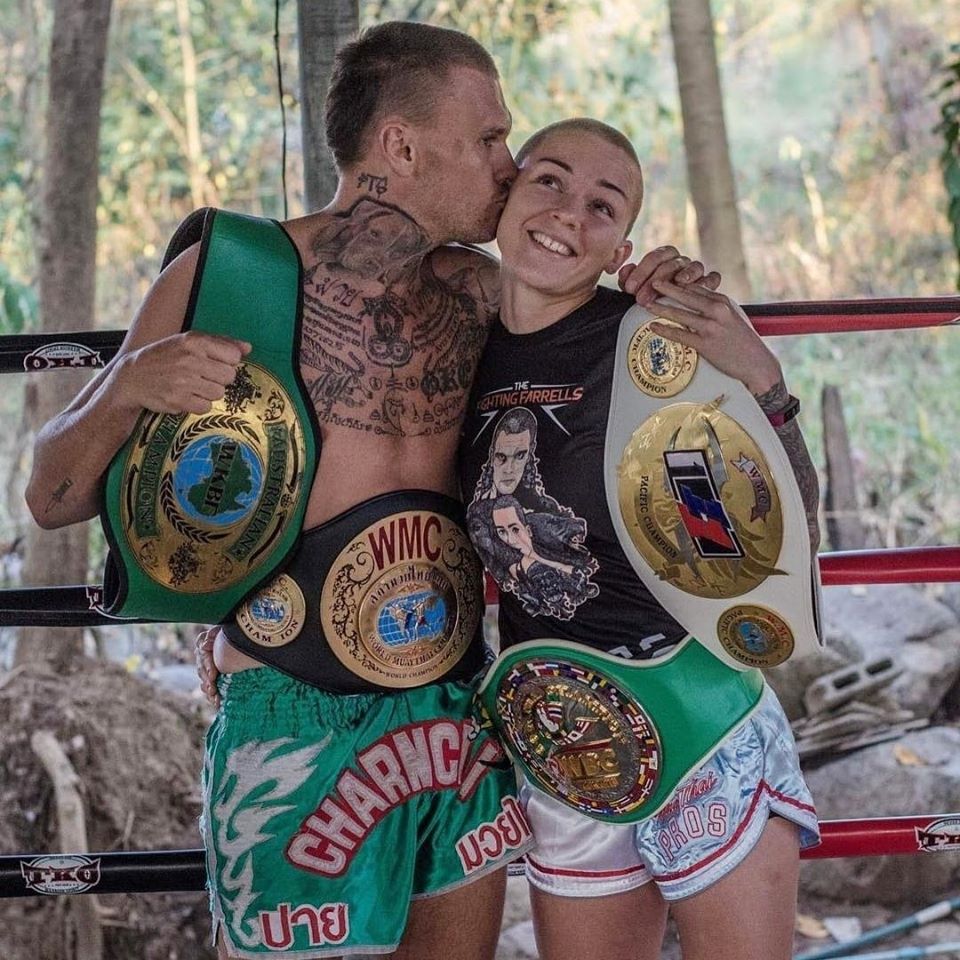 Brooke encourages everyone to keep trying, as she and Eddie did and continue to do. "Don't beat yourself up. Just keep showing up. Listen to your coaches. Watch fights of people you live to pick up on their style and technique. And just know that the more you commit yourself to it, the more you'll learn and evolve! Also, come to Thailand for training holidays if you can!"
Brooke will be fighting Iman Barlow on Muay Thai Grand Prix in Perth on November 30th. Eddie will be fighting on the same show, also for a WBC title. From Facebook: "General Admission tickets available online via Eventbrite (booking fee applies) or on the door, unless sold out prior. Table and GA tickets available to purchase direct from fighters or email: gavsgym@gmail.com to enquire."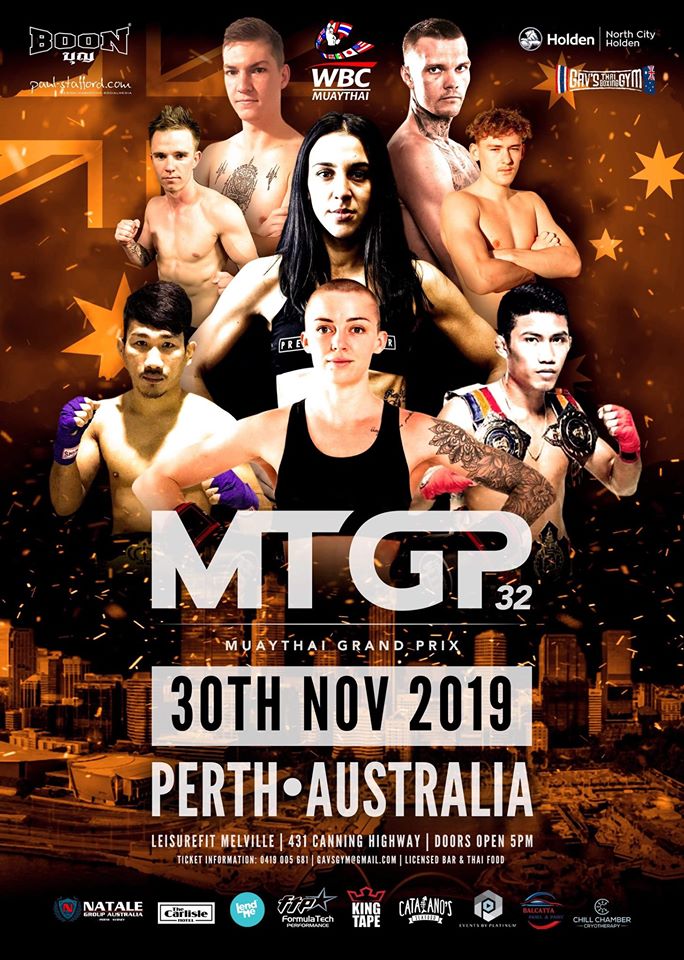 If you enjoyed this or found this useful, and want to continue seeing Muay Thai news (with focus on BOTH female and male fighters), training and fighting tips, gyms reviews, and general/miscellaneous content,
please consider becoming a donor on Patreon.
With donors, I will be able to deliver high quality content consistently as well as continue my fighting goals in Thailand.