October 19, 2019. It was a typical evening in Bangkok for most. At the tail end of monsoon season, the country wasn't out of the clear just yet when it came in rain. The air was thick with heat and humidity. The inaugural show of Muay Hardcore hadn't even started, and the small section outside of Baan Chao Praya was already filled with bodies. Fighters, Muay Thai enthusiasts, and passerby were all huddled around the ring, trying to find the best space among the bleachers and standing areas. Sweat rolled down the sides of even the most resistant of people.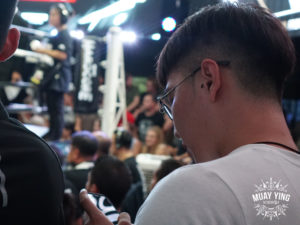 A short walk down into a parking garage were where all the fighters for the show were. A few tables were set up to sit around and to lay down on. Some were getting their hands wrapped or their bodies oiled. Some were shadowboxing. All the fighters were in that space together, in full view of each other. There was no air conditioning or other frills.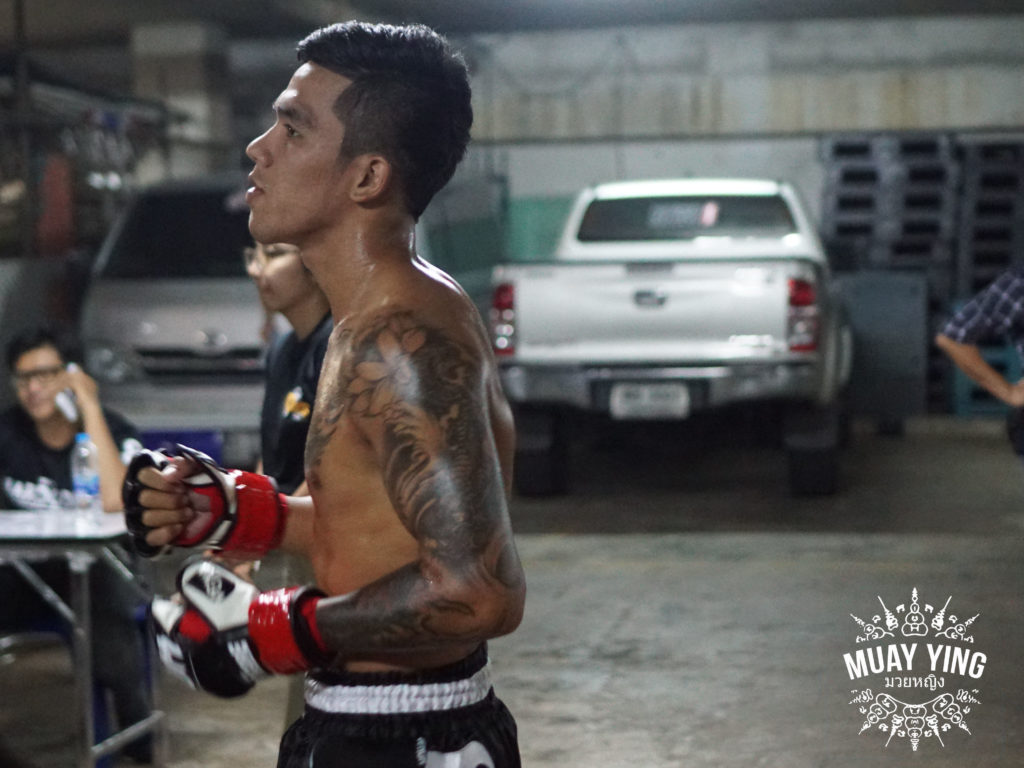 Please support the continuation of content on Muay Ying via Patreon
Brooke Farrell and Sawsing Sor. Sorpit, were sitting down with their families and coaches, smiling and conversing. Brooke was sipping on some coffee her husband, Eddie, had gotten for her. Sawsing was casually scrolling on her phone, taking pictures with fans that had come to wish her good luck. This must be the "calm before the storm" many refer to.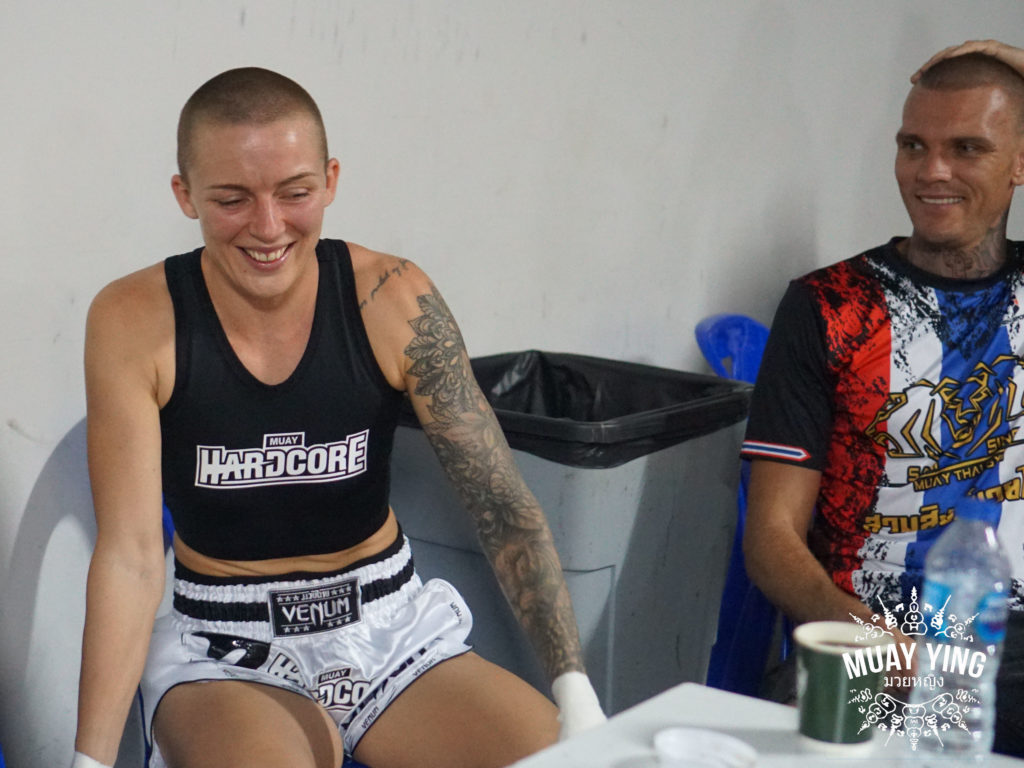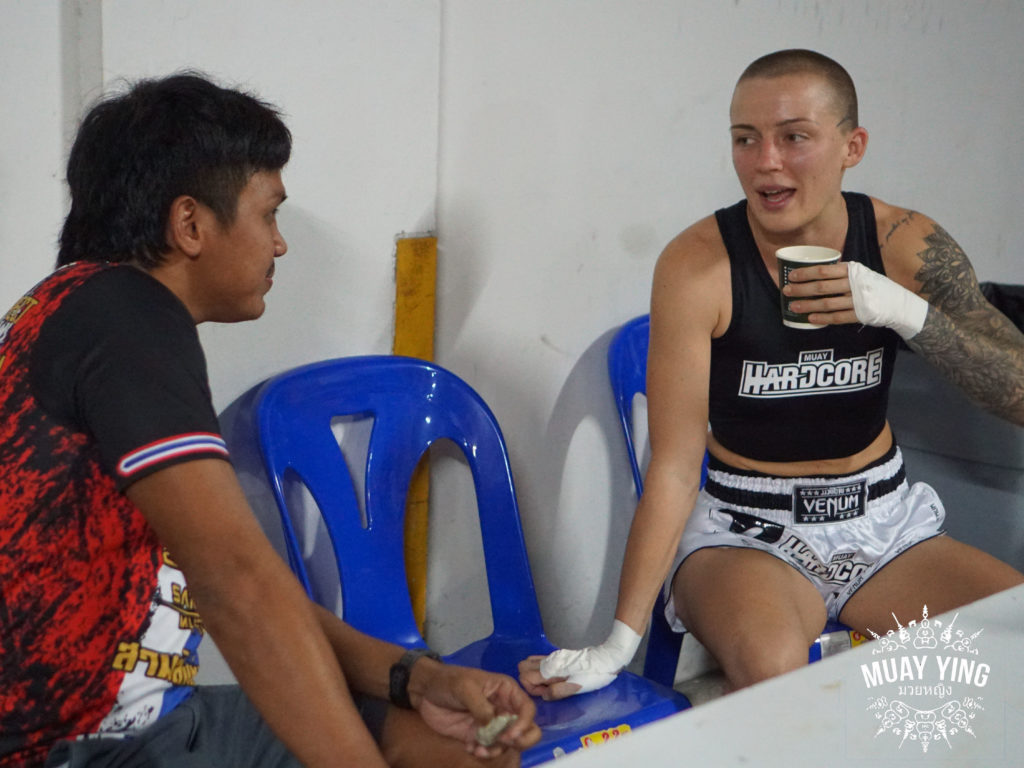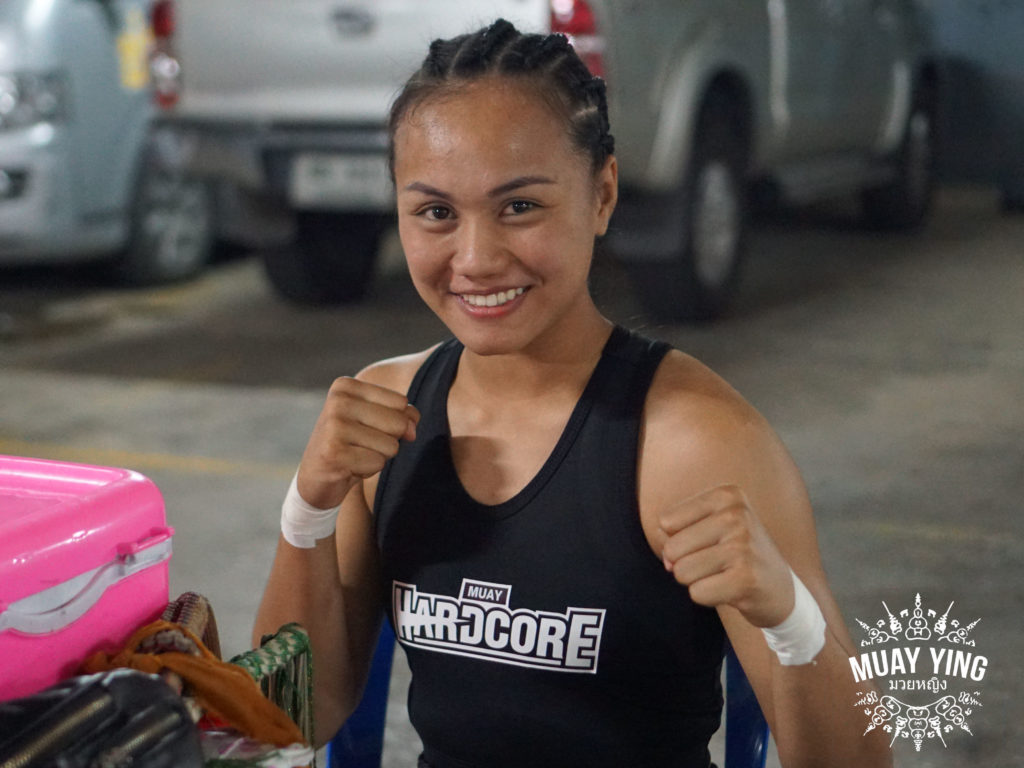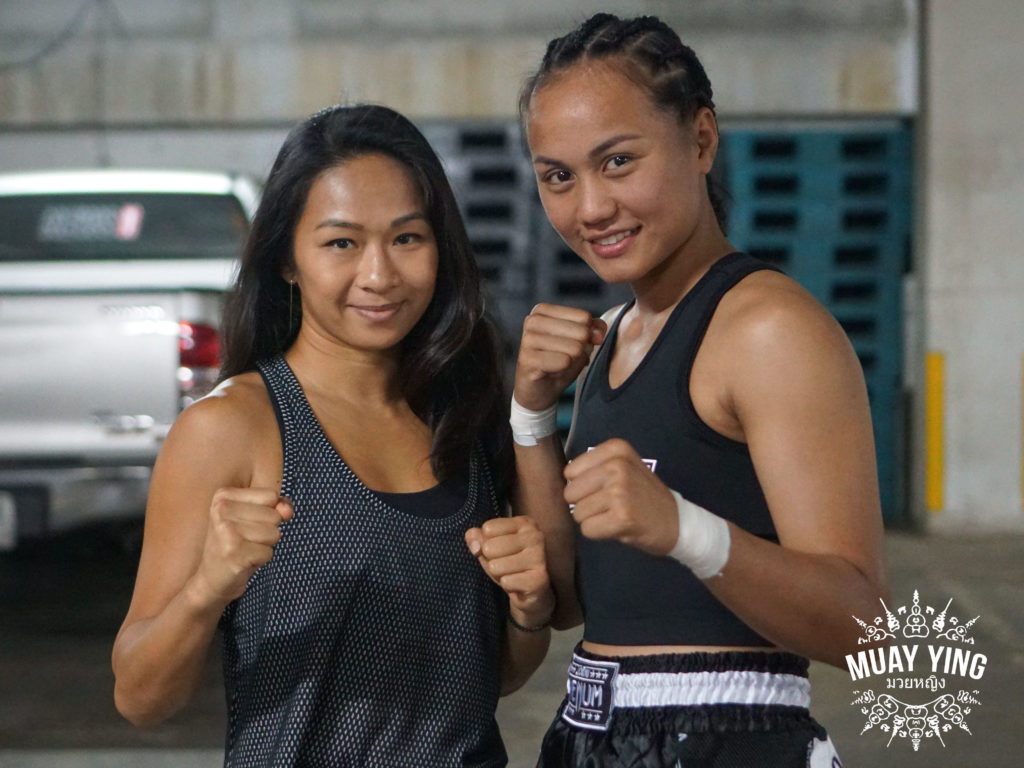 Had it not been for their sport bras and Muay Thai shorts, one could have easily mistaken them as support for another fighter. In reality, something special was about to happen – Brooke and Sawsing were going to make history in Thailand as the first televised female Muay Thai bout in MMA gloves. To top it off, they were also going to be fighting last on the card as main event. Female bouts headlining a show are extremely rare in Thailand. The card was all male bouts except for them.
The show kicked off a bit past 7 PM. Most of the bouts went by quick – it was a Muay Thai show with MMA gloves, and those 4-oz gloves proved to be no joke when it came to knocking people out. The entertainment aspect of the show was on par with everyone's' expectations of it – the crowd was buzzing with excitement.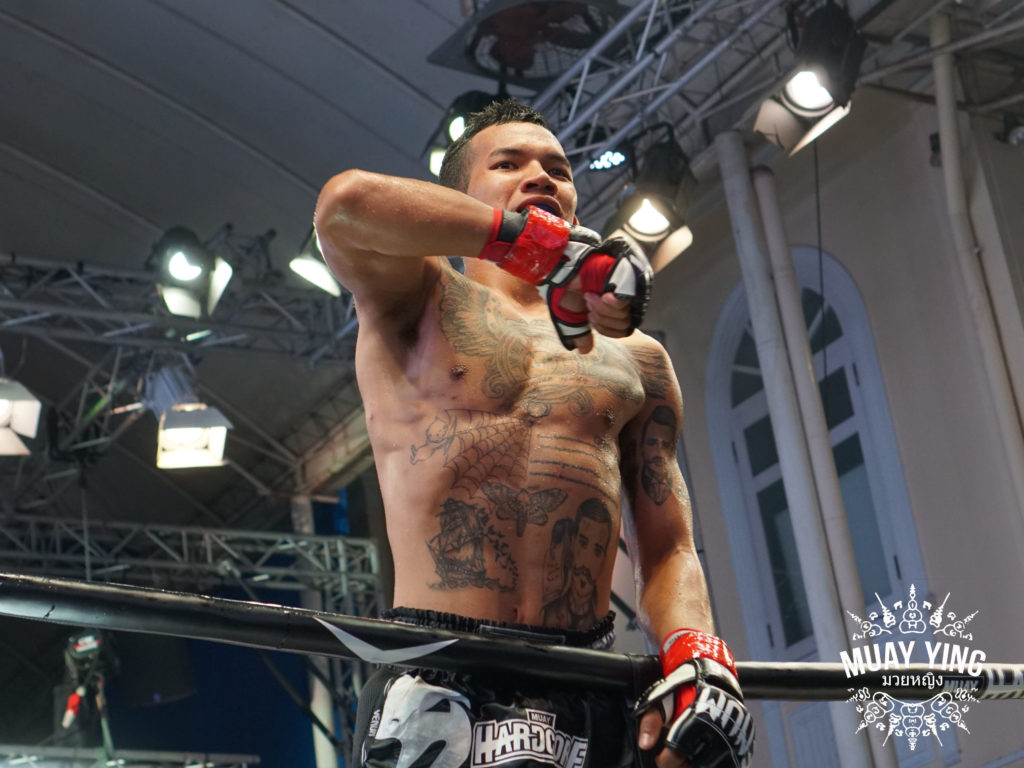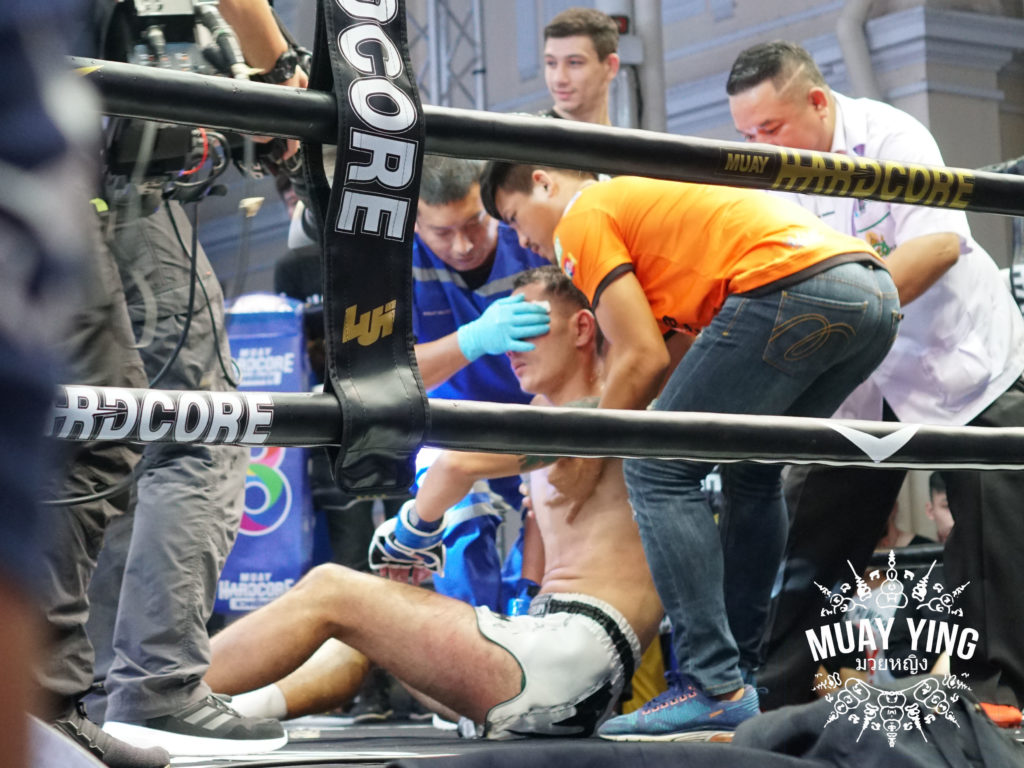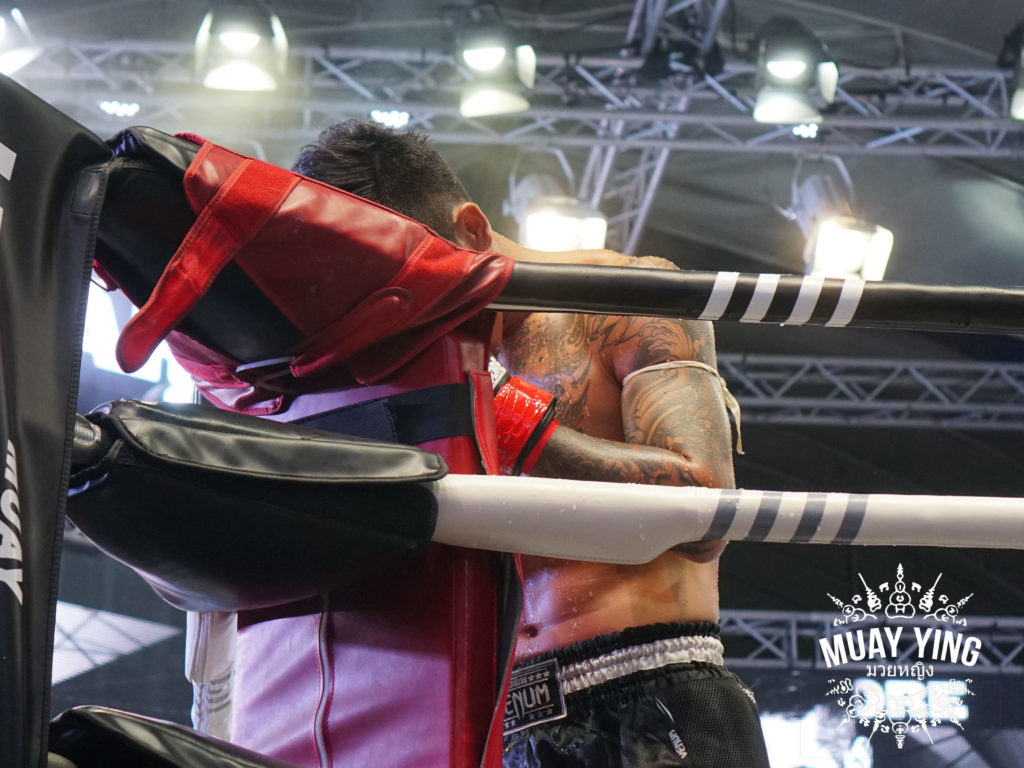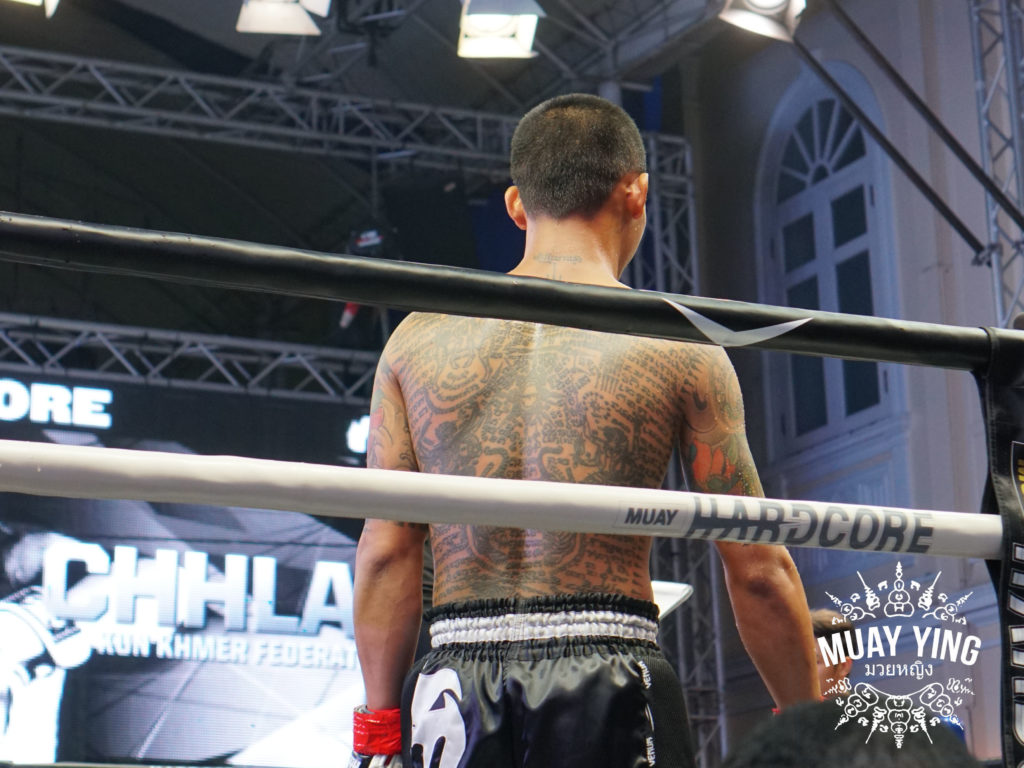 After seeing the devastating combination of high level Muay Thai with MMA gloves, people could hardly wait for the main event. Brooke appears first, gets in the ring, and Sawsing follows her. They had fought just a few months prior on Super Champ 8, resulting in a draw. The smaller gloves this time, however, could prove to be the game changer for one of them.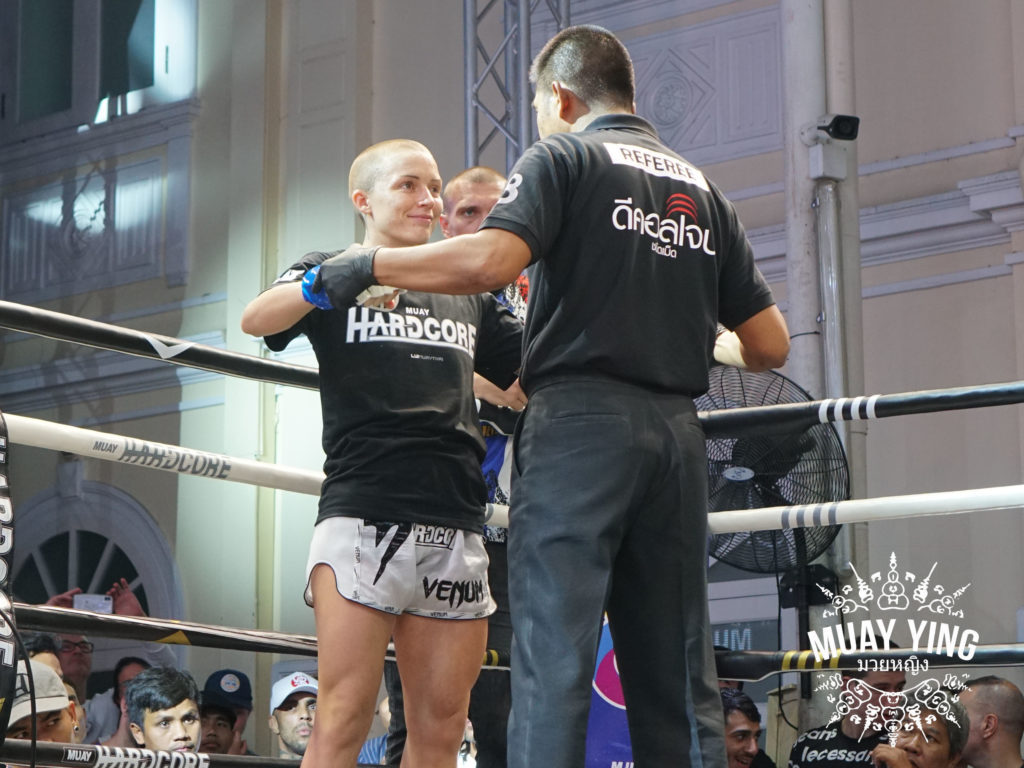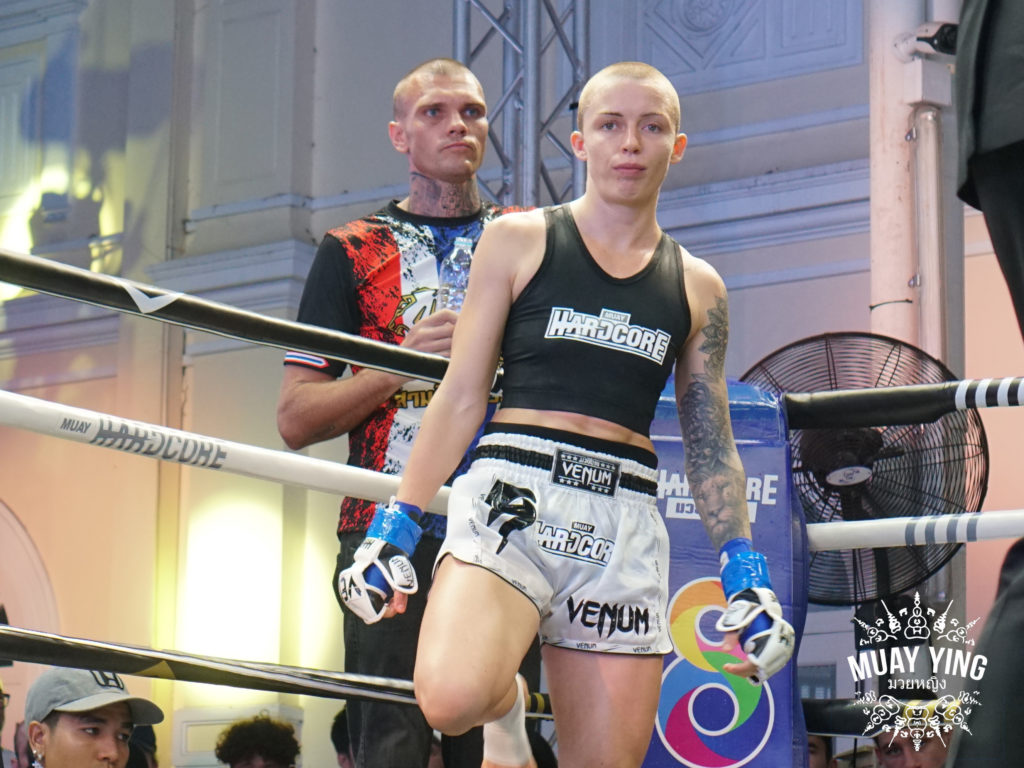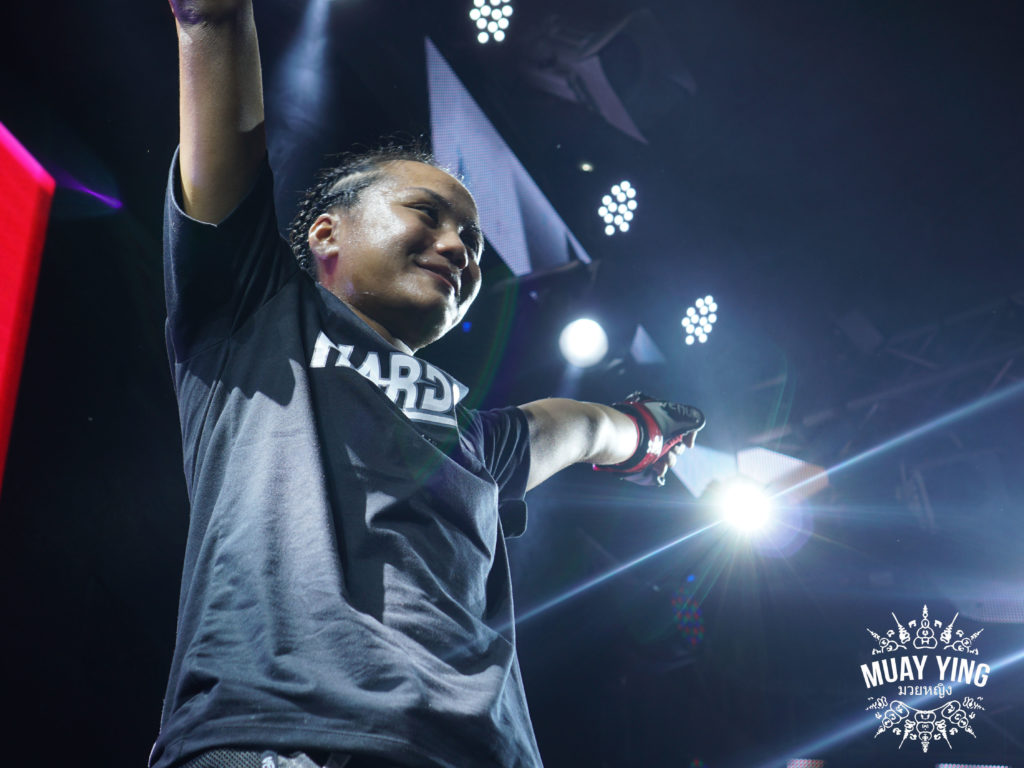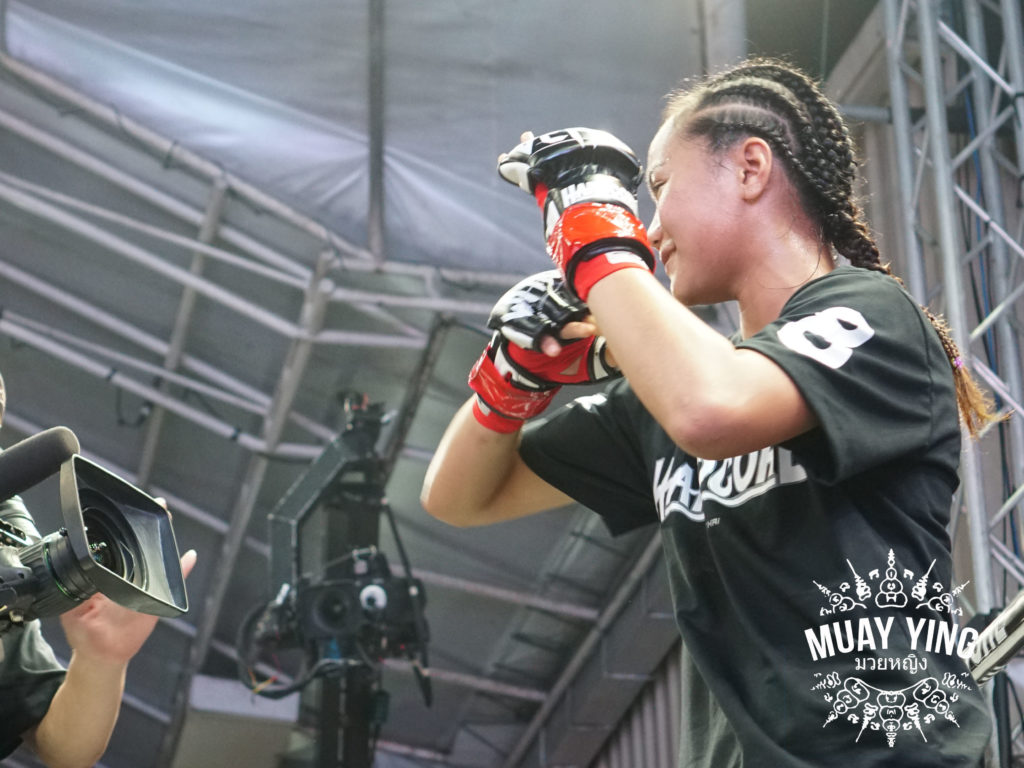 The ref brought the fighters to the center, giving the usual no-foul, fight-good spiel. There was a small mishap when it came to communicating with Brooke in English – the ref made do with the language barrier while drawing laughs from the fighters and audience.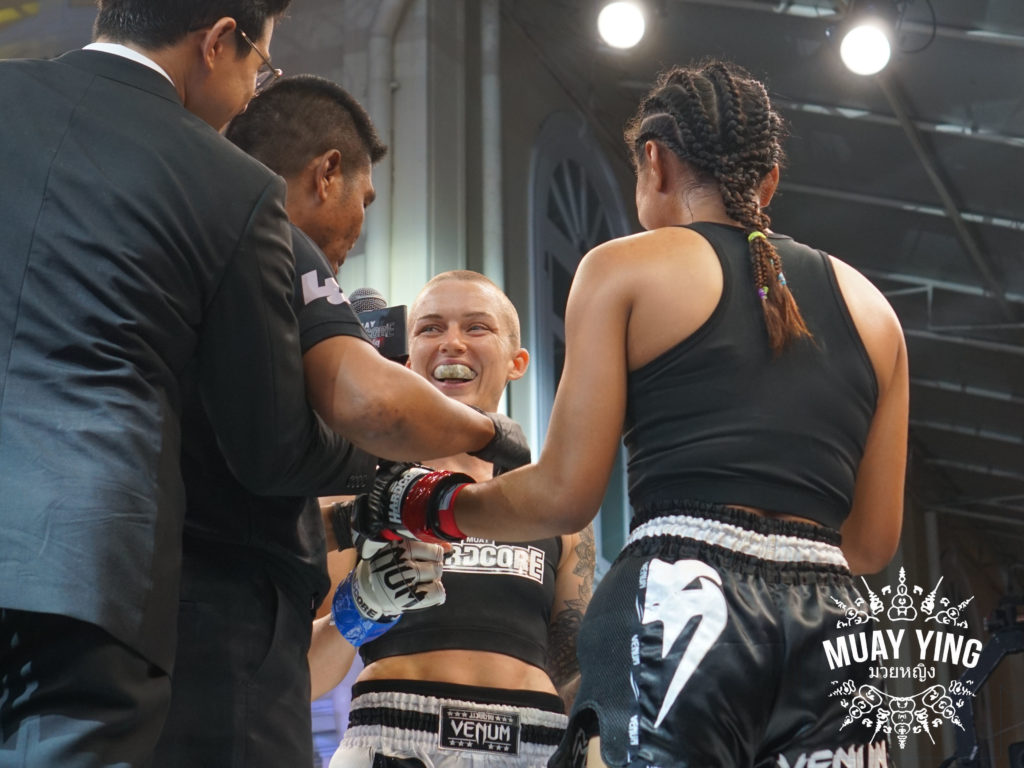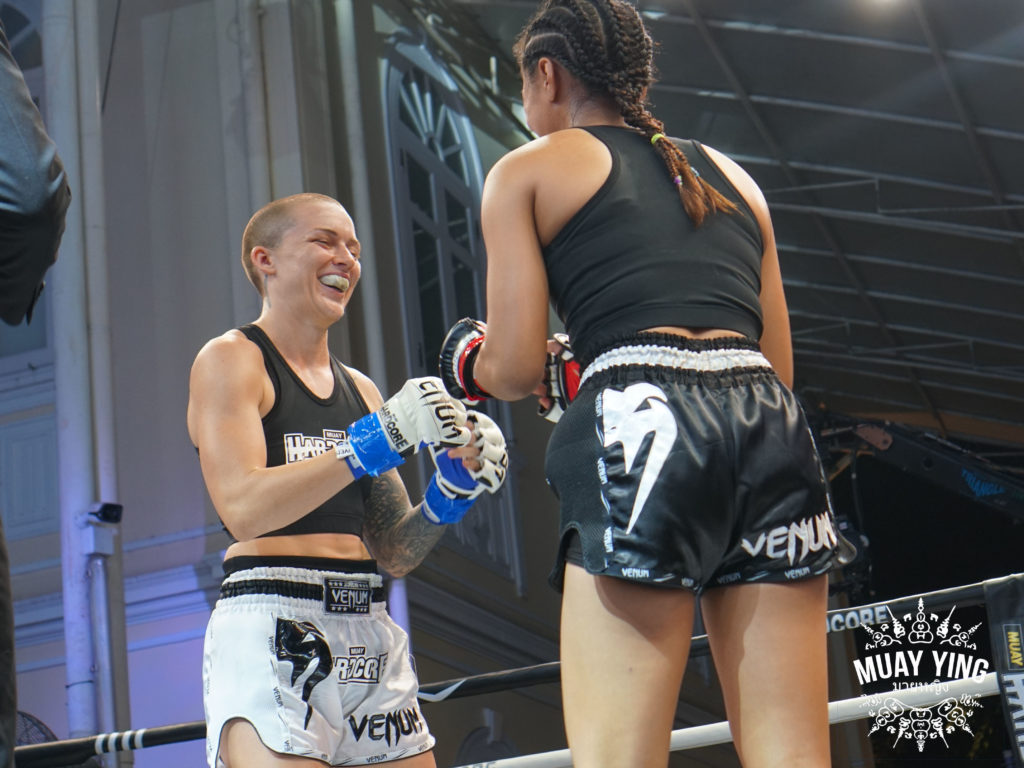 The bell rung for Round One. The calm was now gone, and it was all storm. Action started right away. Brooke came forward and Sawsing answered with right kicks and right crosses.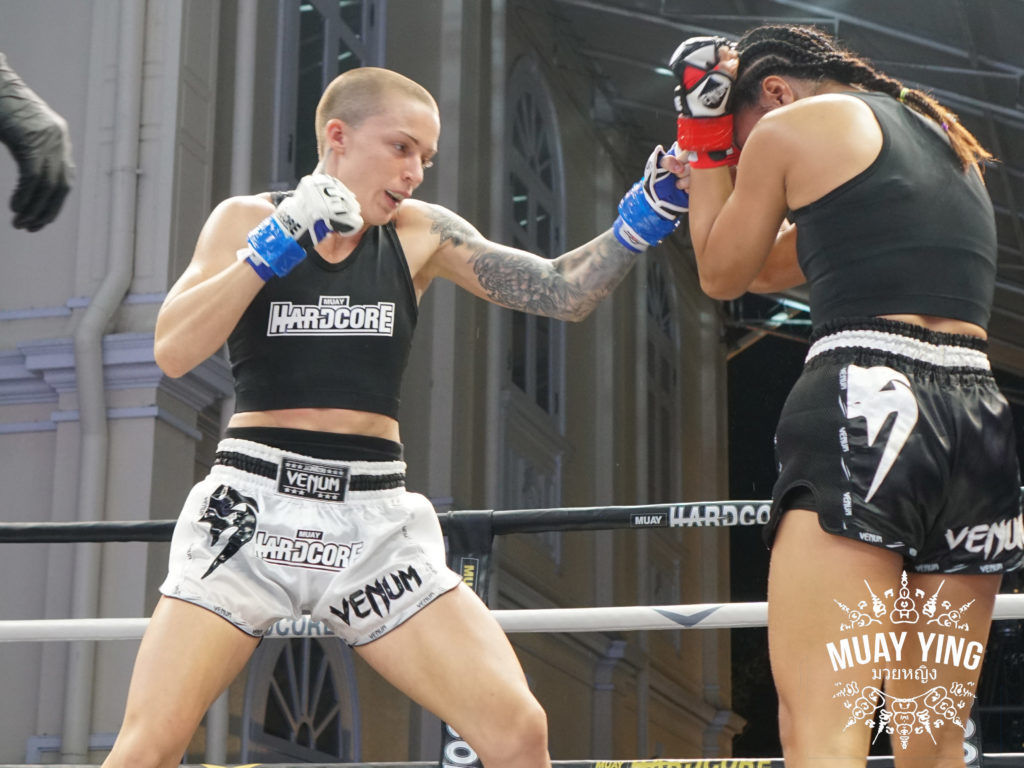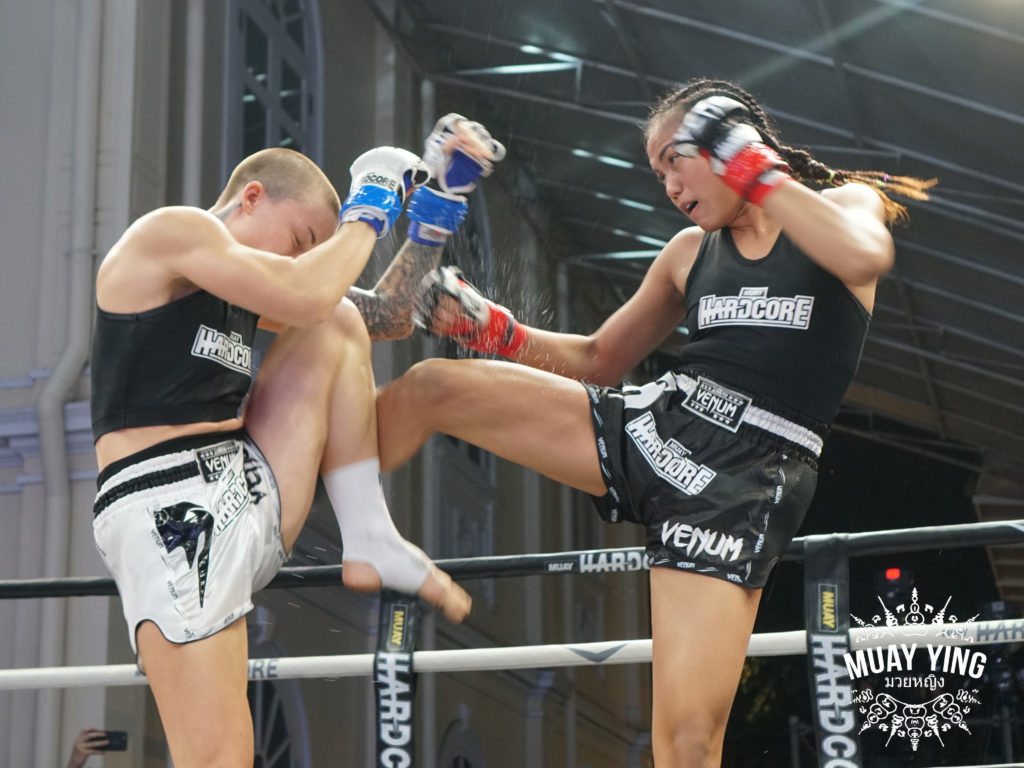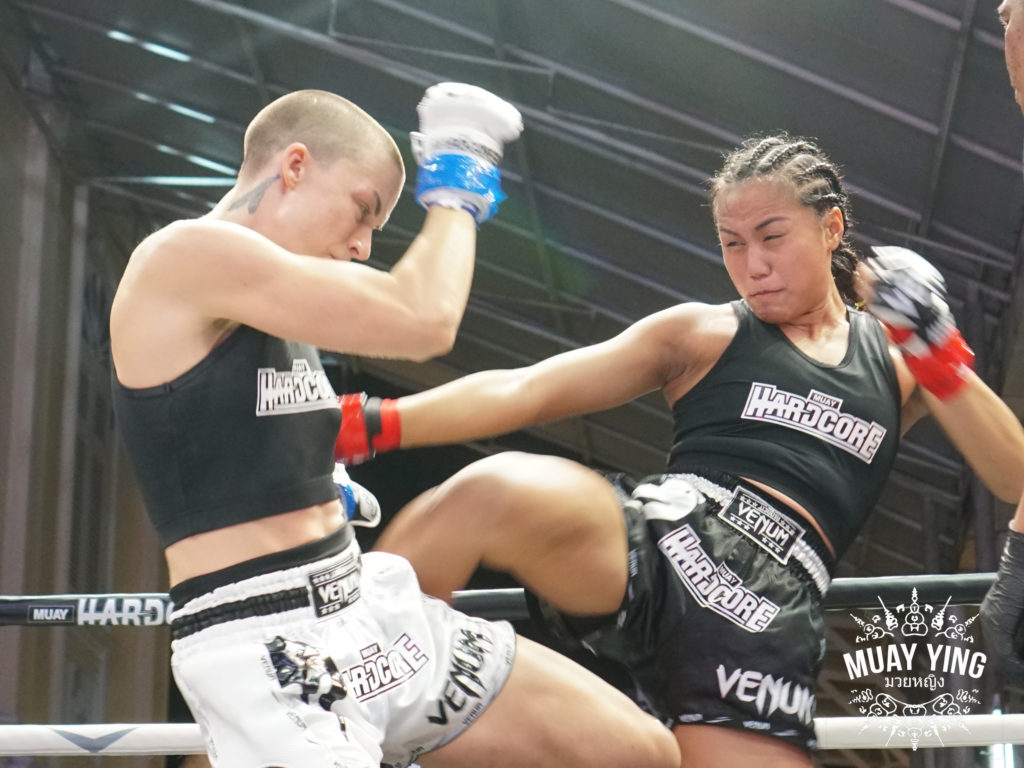 Brooke caught a lot of the kicks and threw low kicks to counter. Sawsing let out her signature scowl when she was hit, showing her aggression and warrior spirit. Brooke had a small cut under her left eye.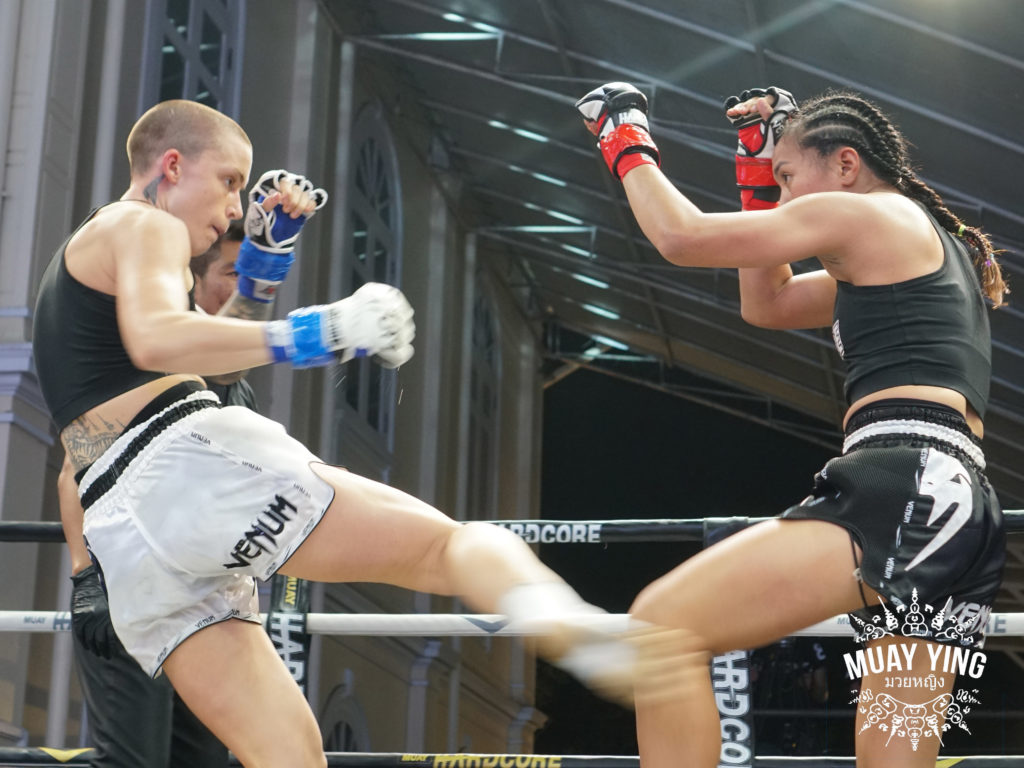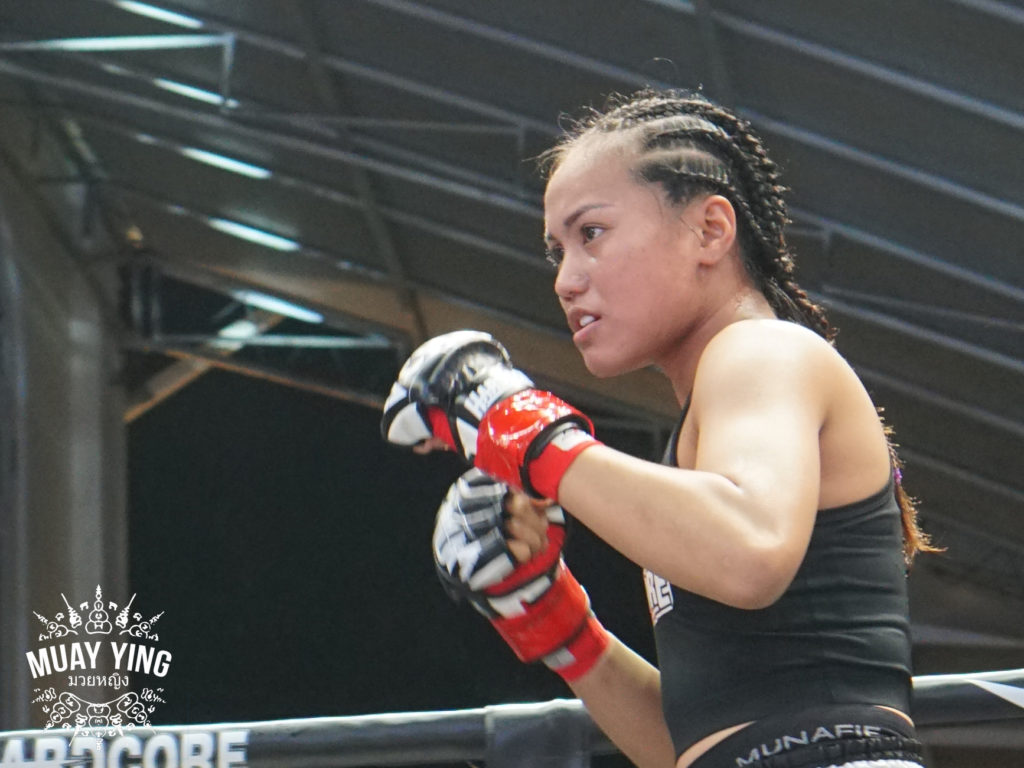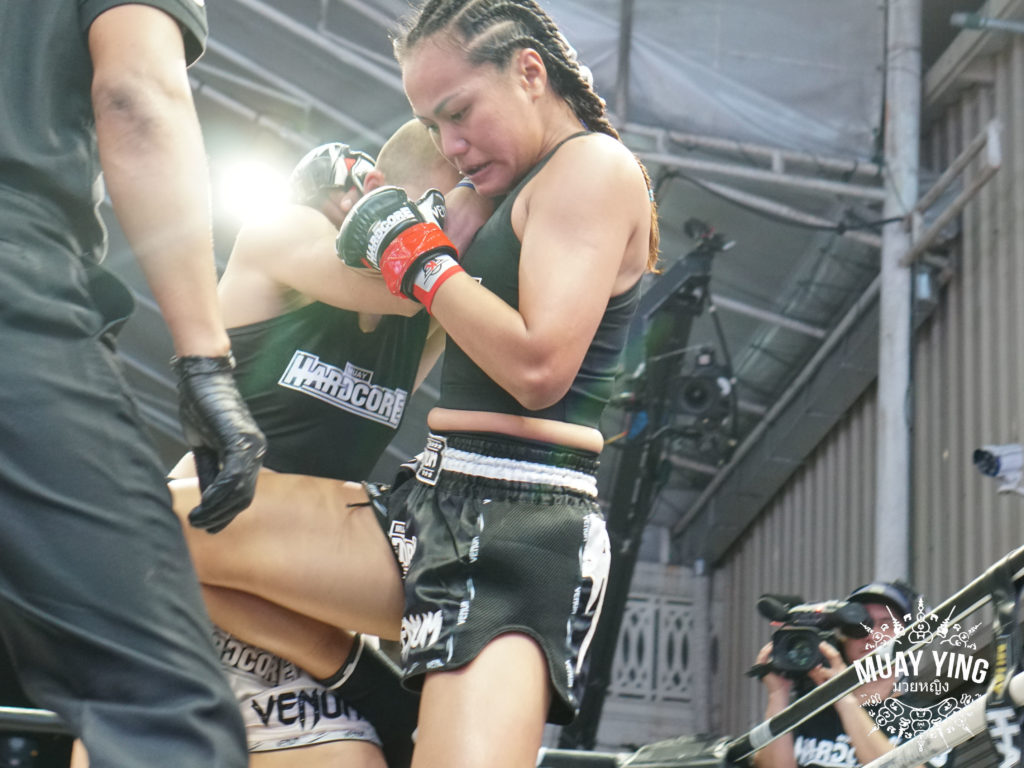 Between the rounds, Eddie stepped into the ring to massage Brooke's legs and arms with water. Sawsing inhaled ya dom (menthol oil) from her own husband.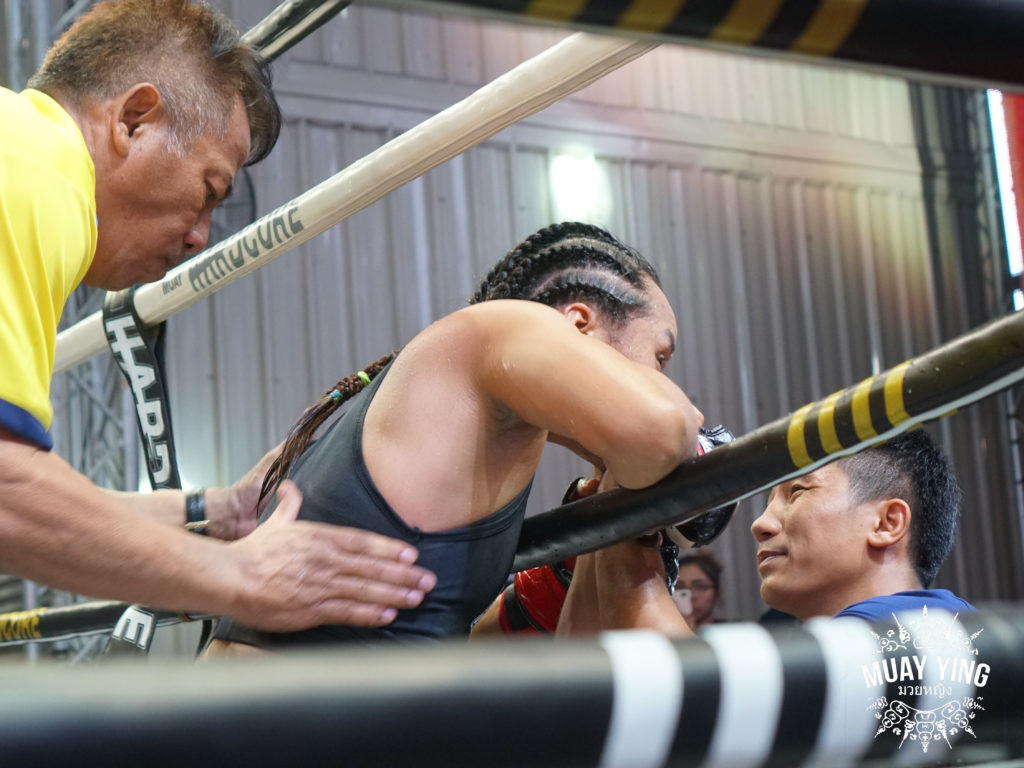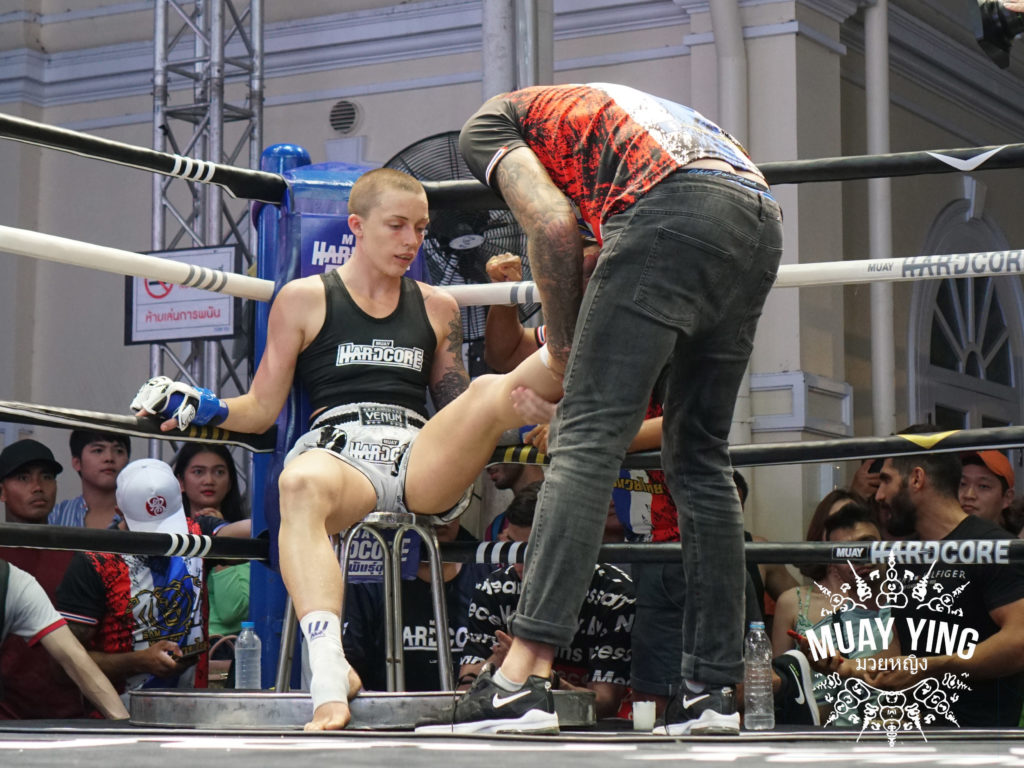 Neither fighter took the entire two minutes of rest time. They popped up from their seats right after receiving instructions from their corners, ready to get into the next round.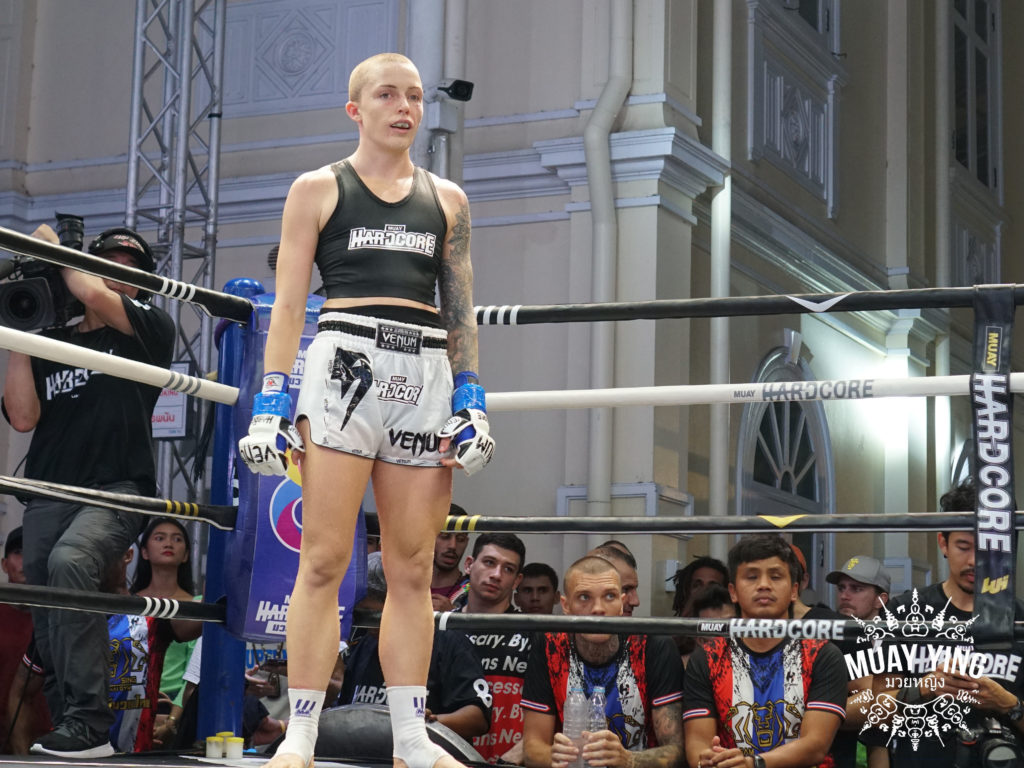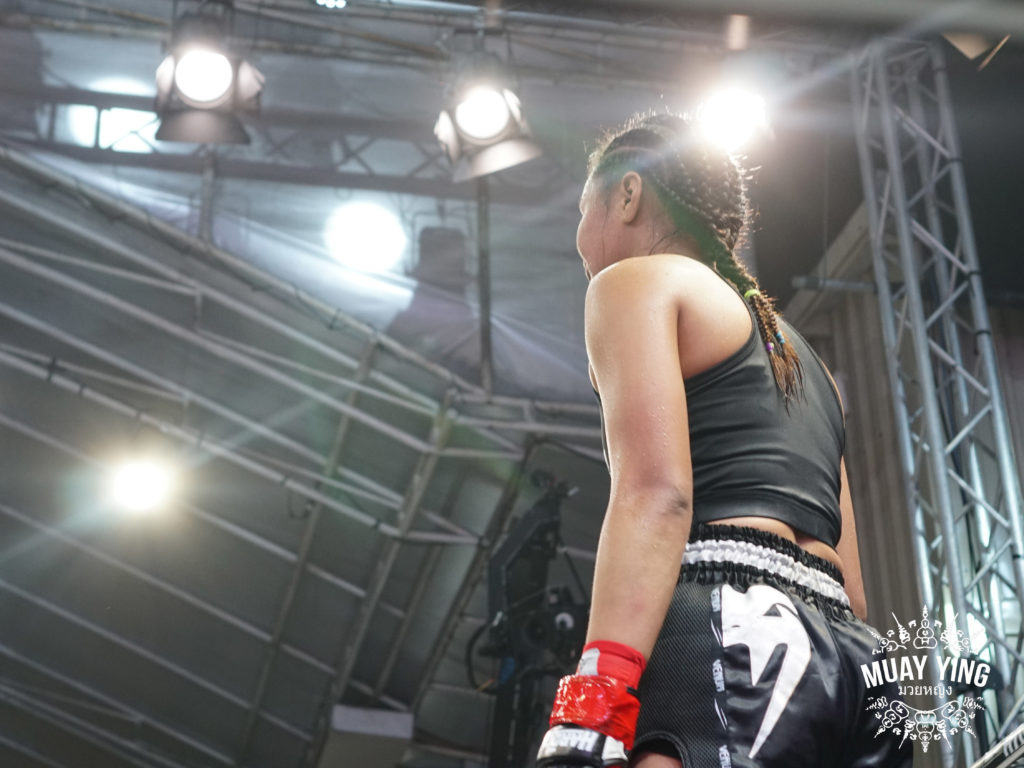 When Round Two started, Brooke showed that she was no pushover and had just as much of the warrior spirit within her. Sawsing came out with a lot of punches, and Brooke countered with low kicks and plenty of punches of her own.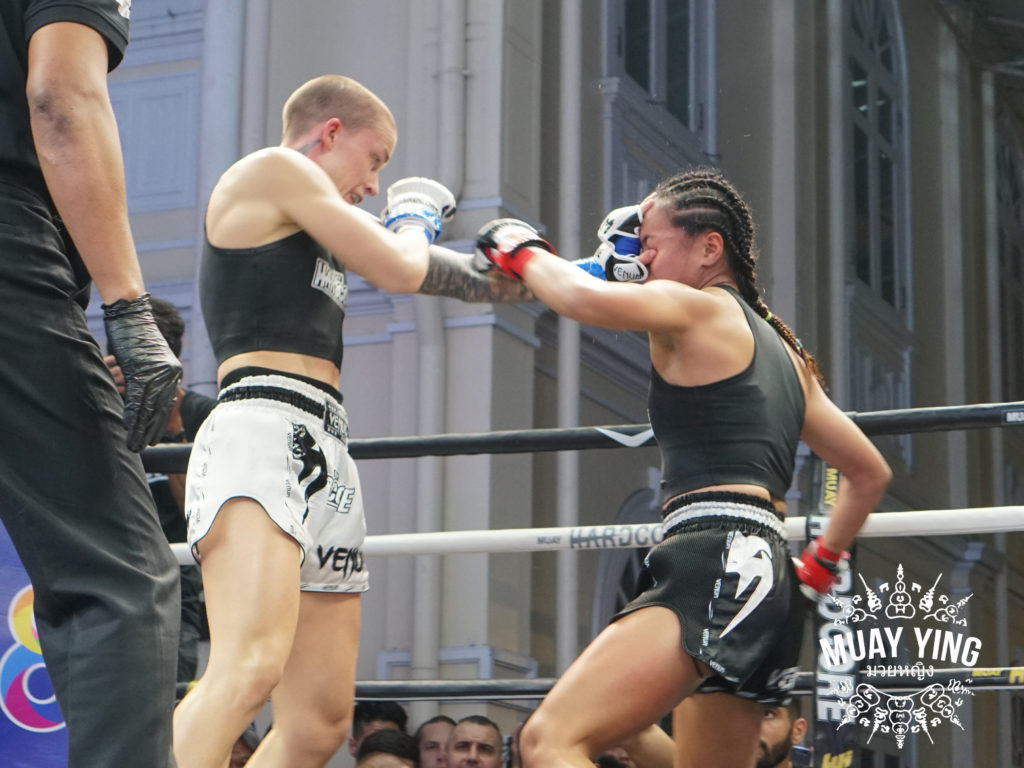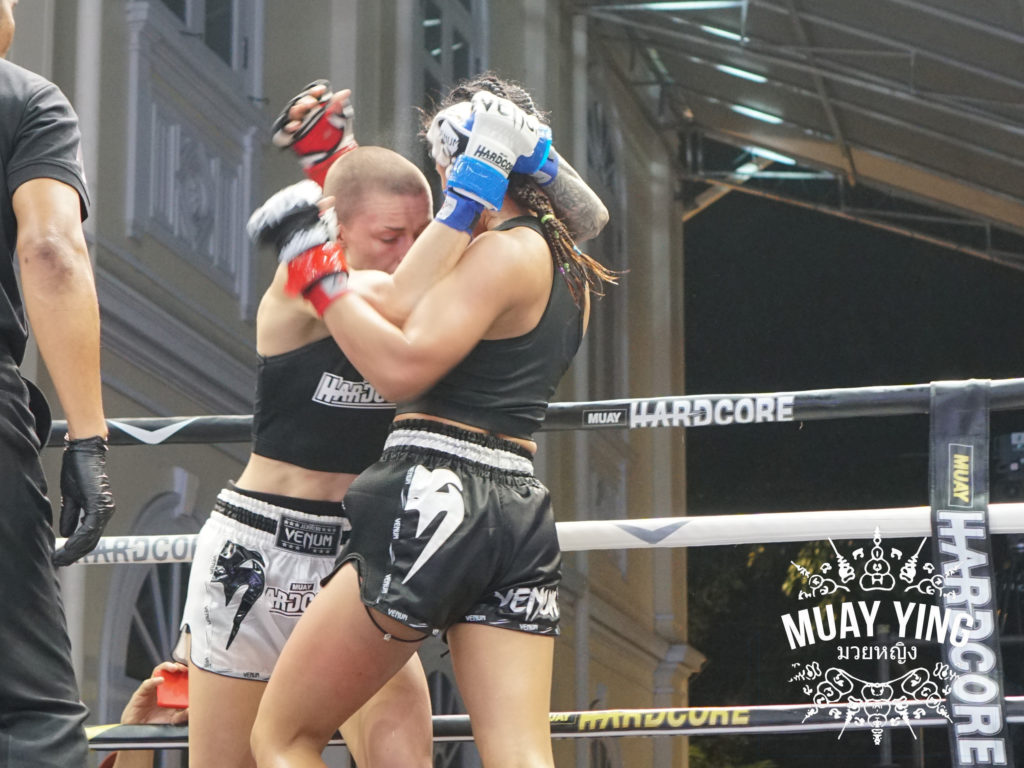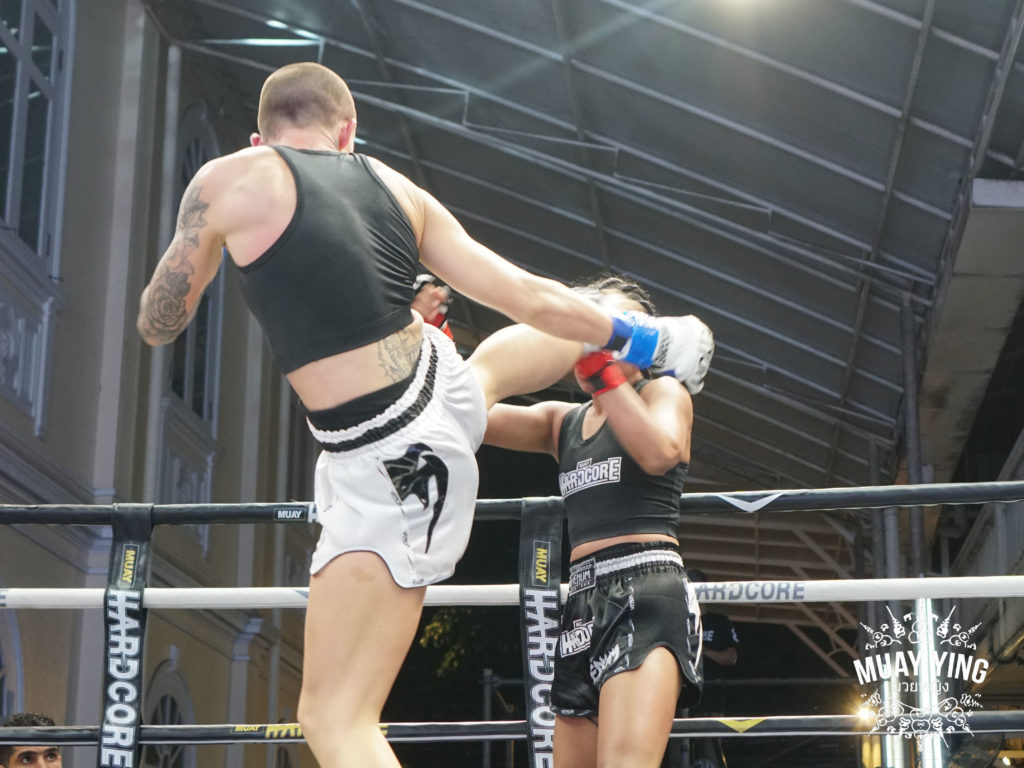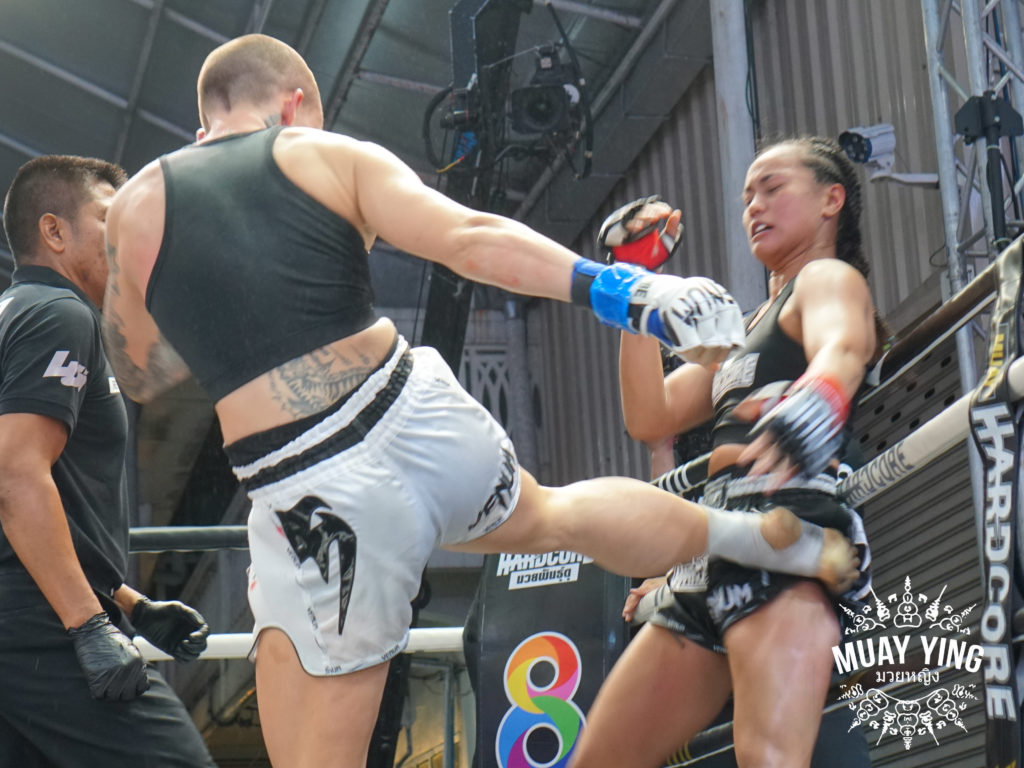 Brooke showed no fear against the much more experienced Thai, not backing down in the slightest, despite the blood that was coming out of her nose.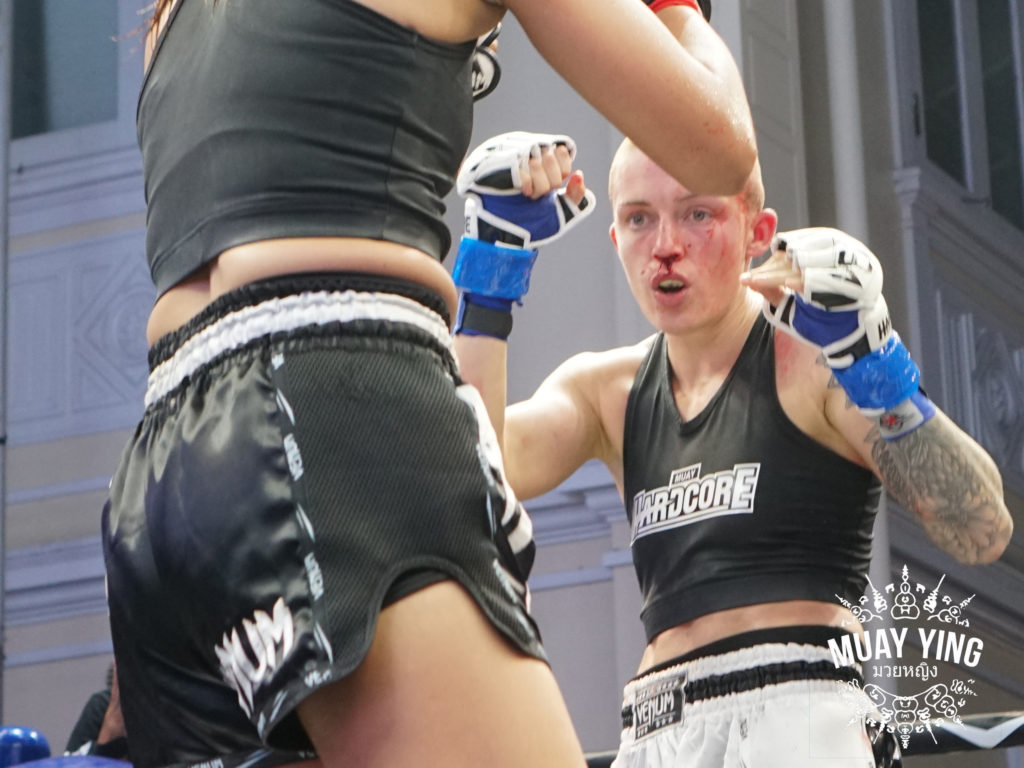 The harder Brooke hit, the bigger the scowl on Sawsing's face became. The bigger the scowl, the more aggressive she got herself. Both women stood their ground and refused to give up.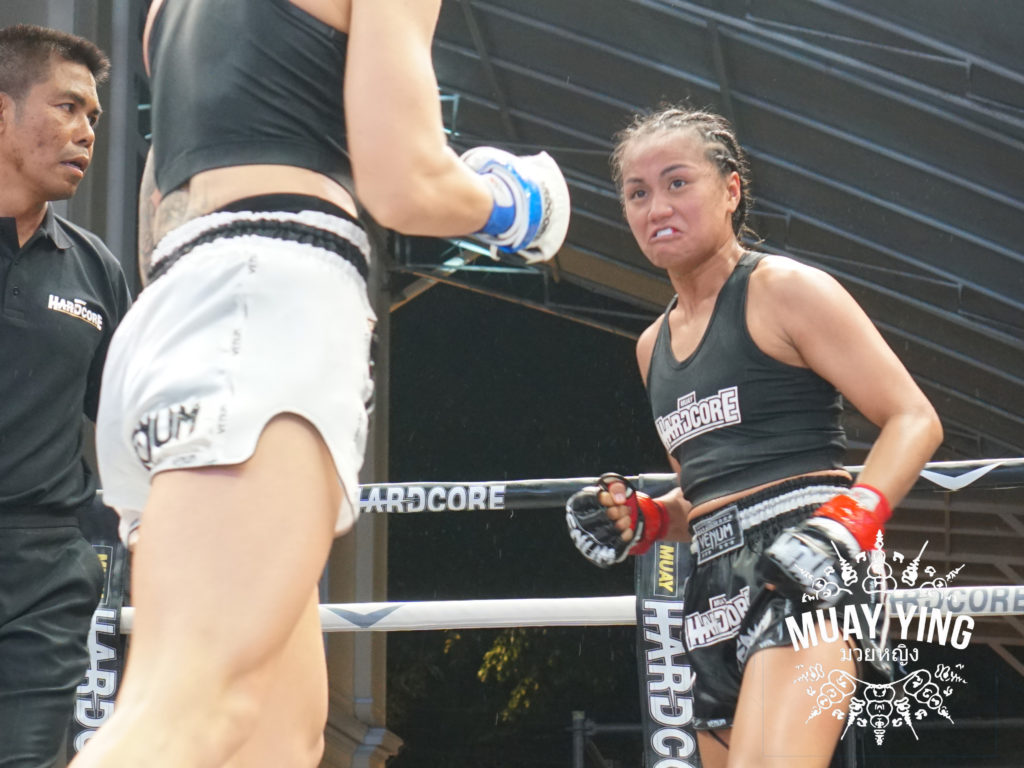 Sawsing had won the first two rounds so far, and her corners were very happy. They told her to protect her points.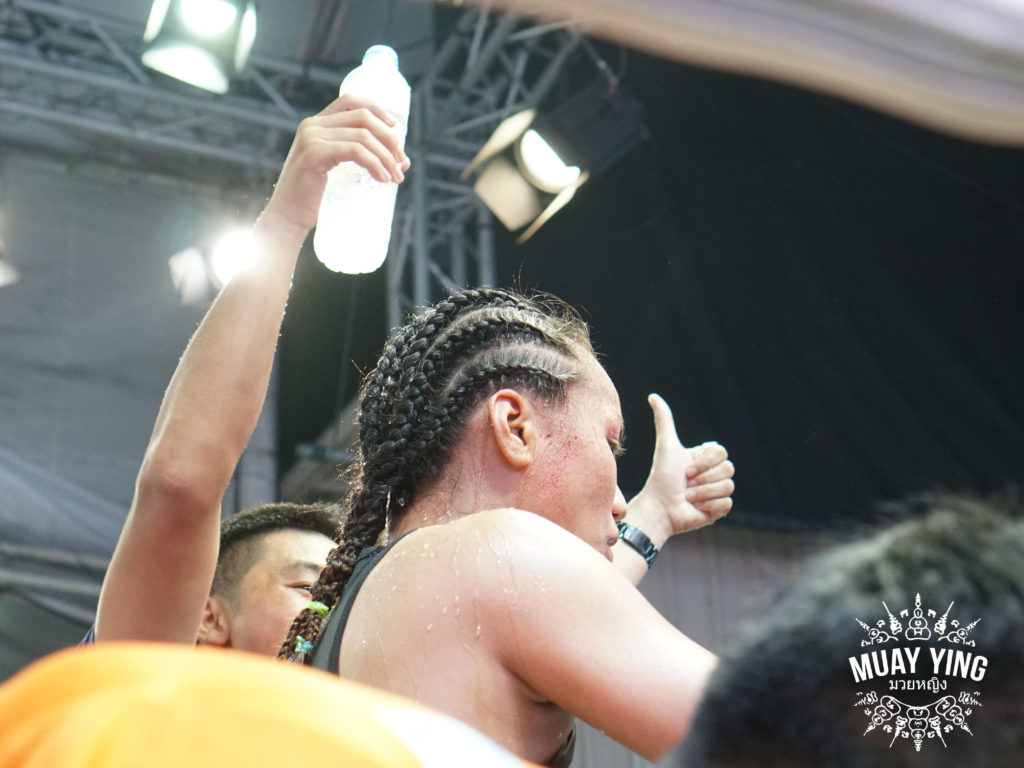 Third and final round. Brooke was behind on points, having lost the first two rounds. She showed how much she wants to win. The entire round was toe-to-toe. Brooke started looking much more comfortable this round, putting together combinations with her hands and low kicks. She put the pressure on Sawsing, and even got her back in the clinch.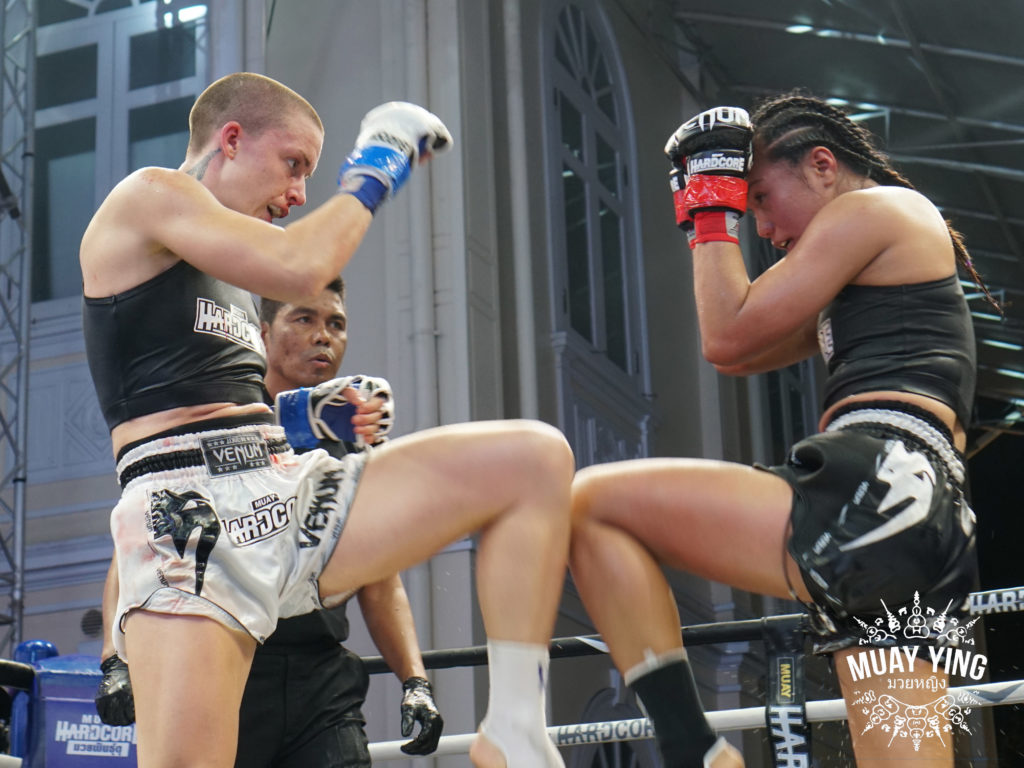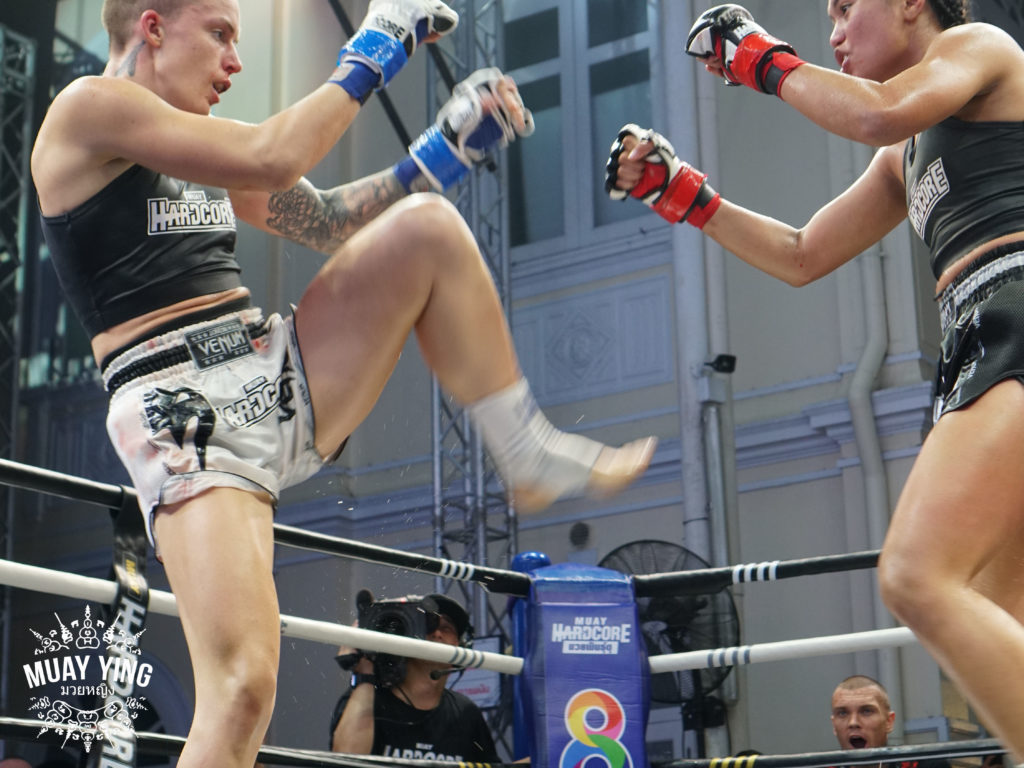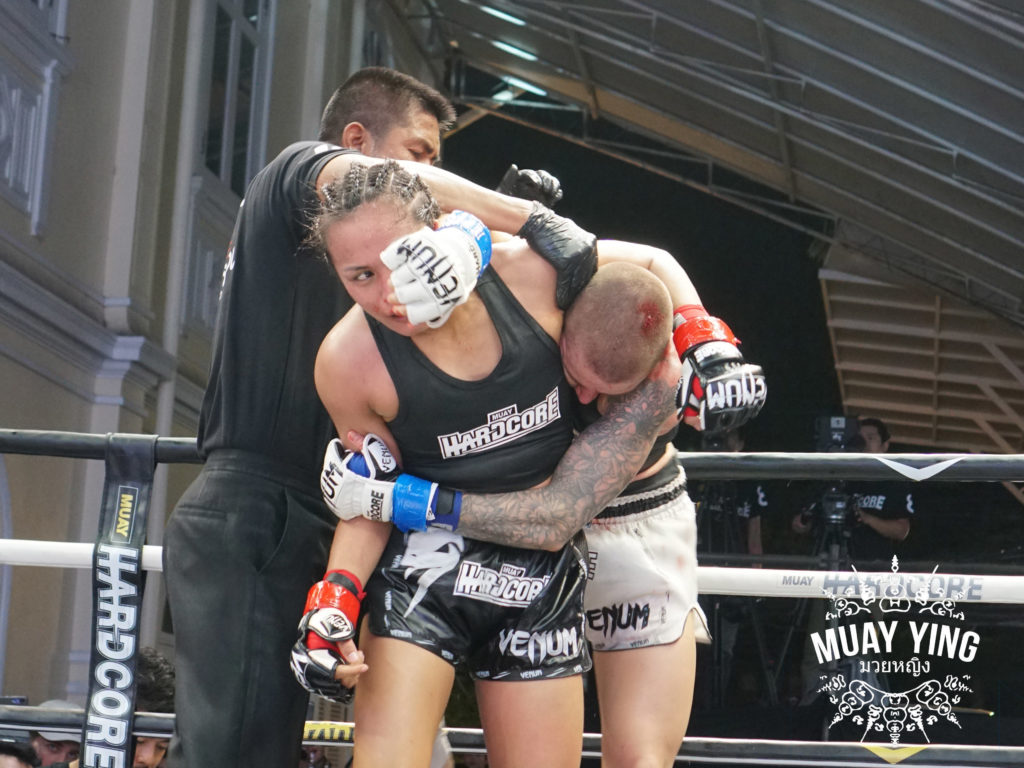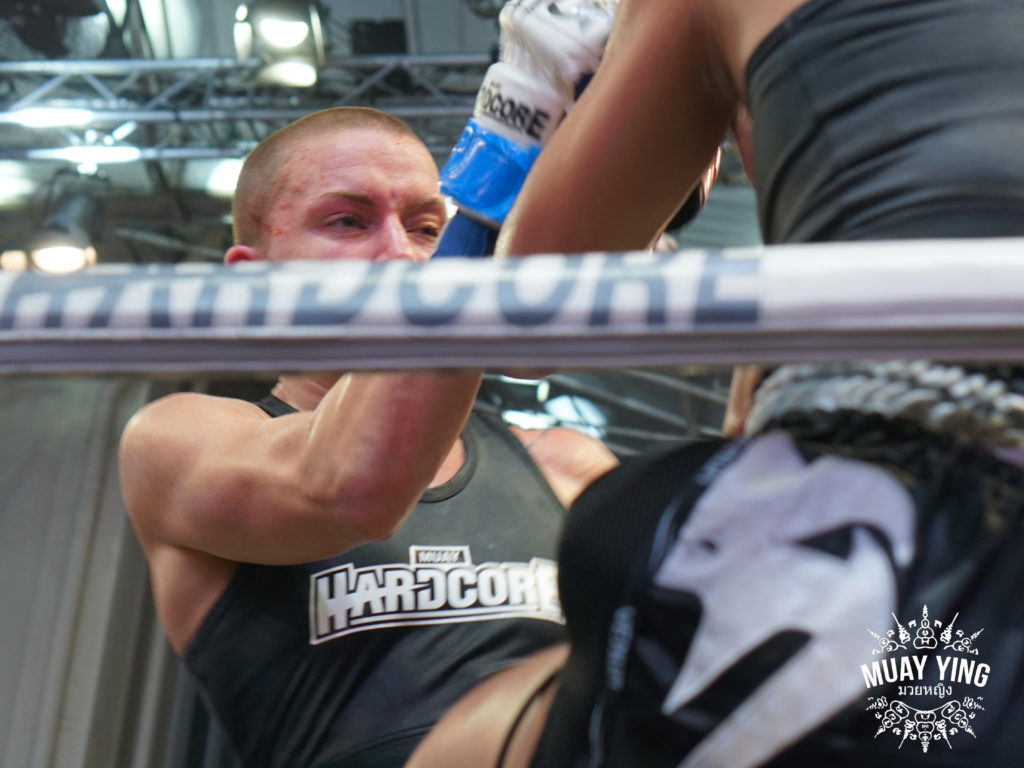 Sawsing was willing to engage from a distance, but played it smart in close-range by blocking Brooke's hips to force a break in the clinch and to buy a few seconds of rest time.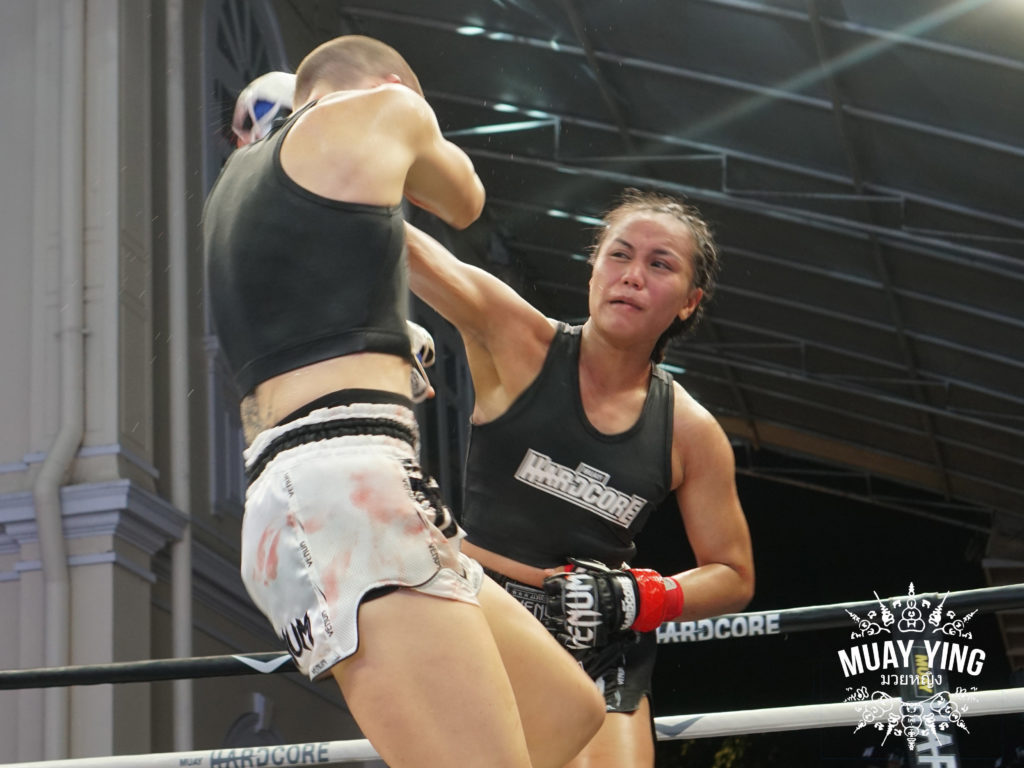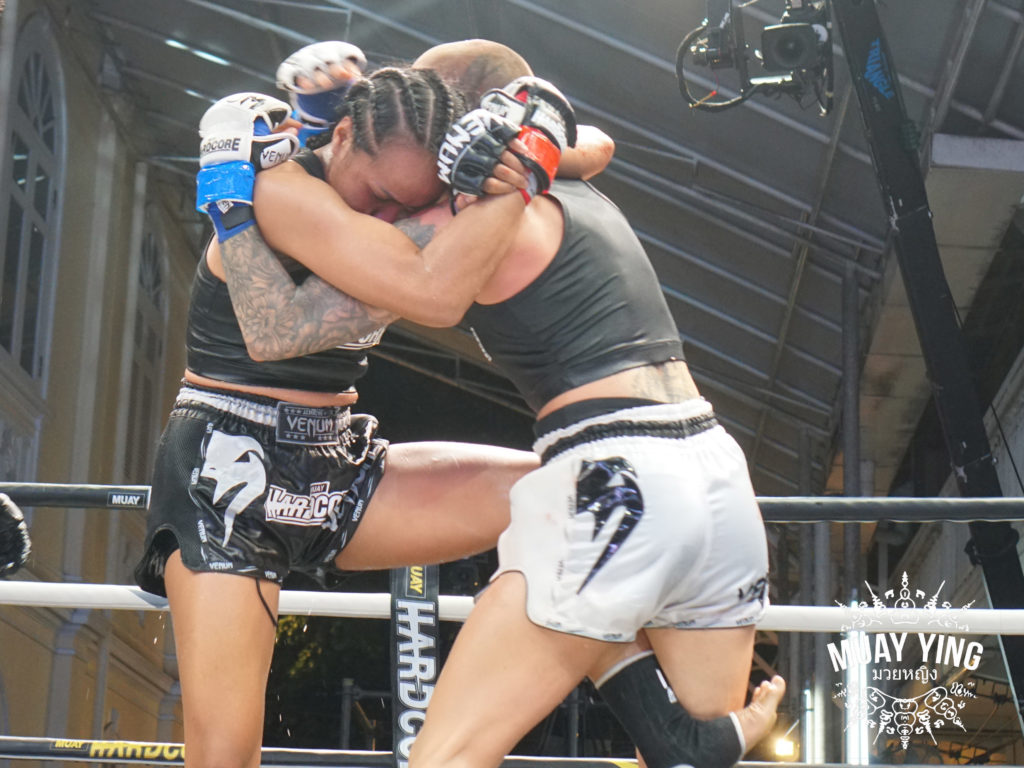 The final bell rung and, just like that, the fighters were smiling again. They hugged and showed excellent sportsmanship to each other. It was only business.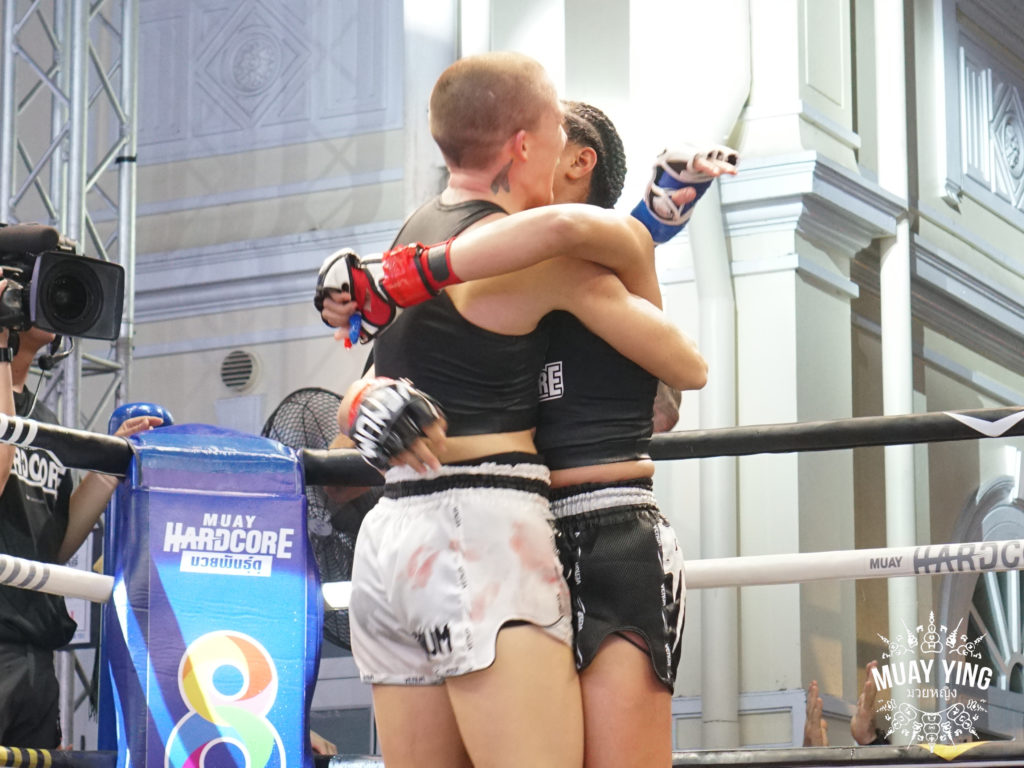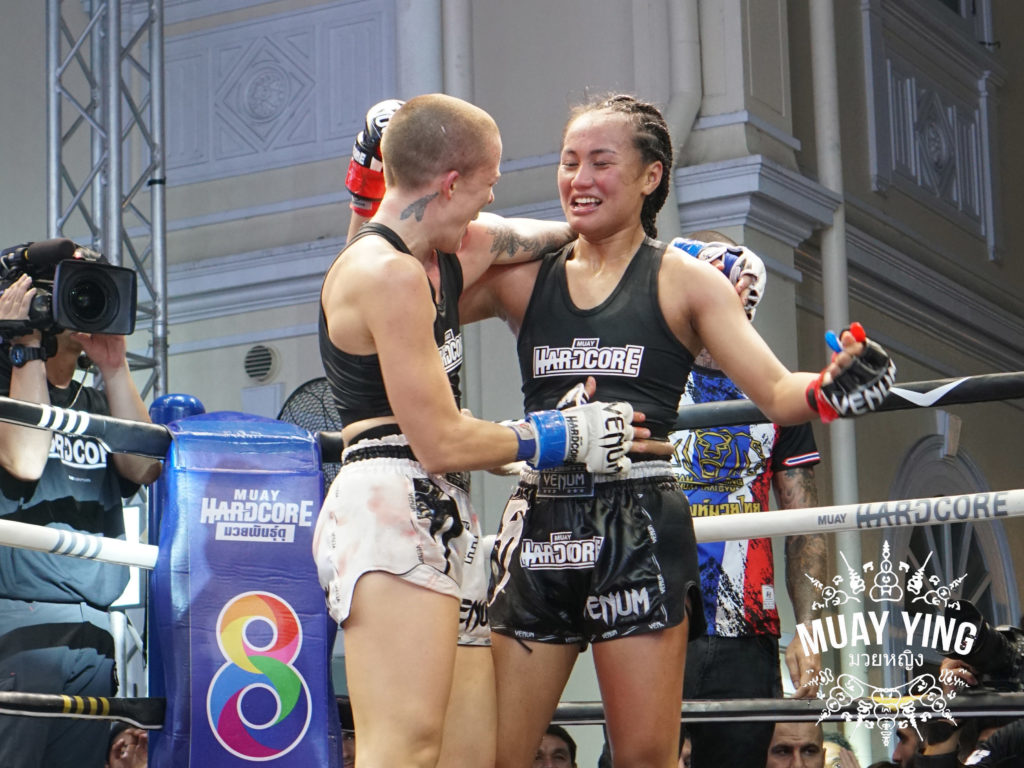 Sawsing and her corner were confident that the fight was going to her. She invited her son, Winner, into the ring to share the official decision.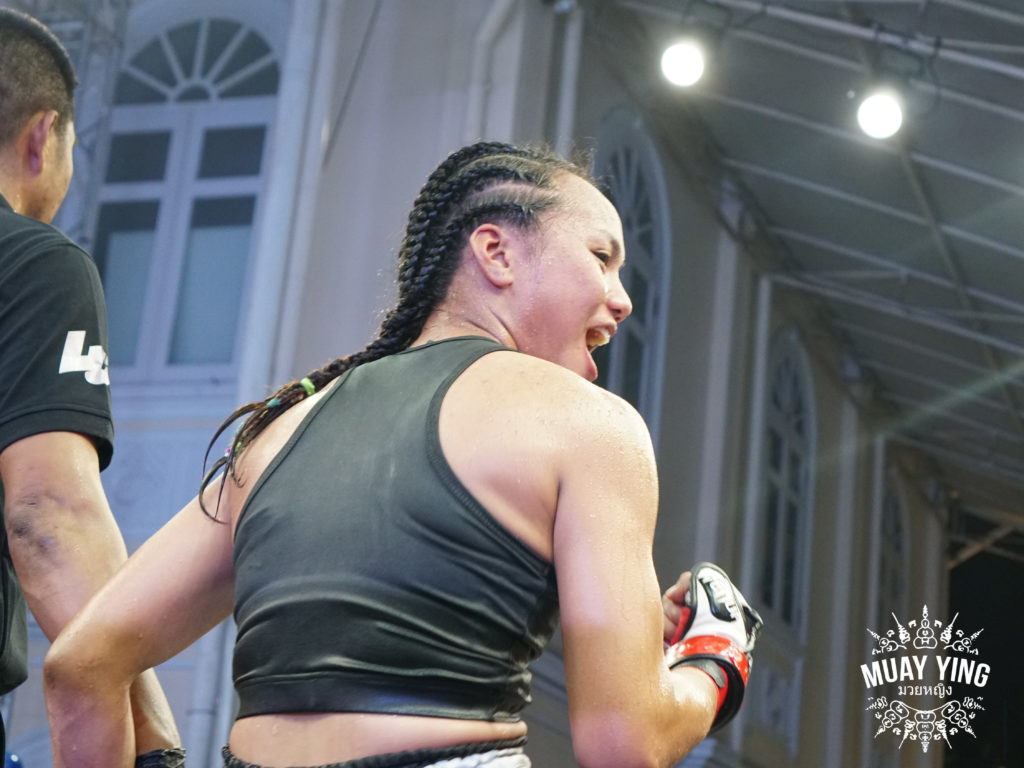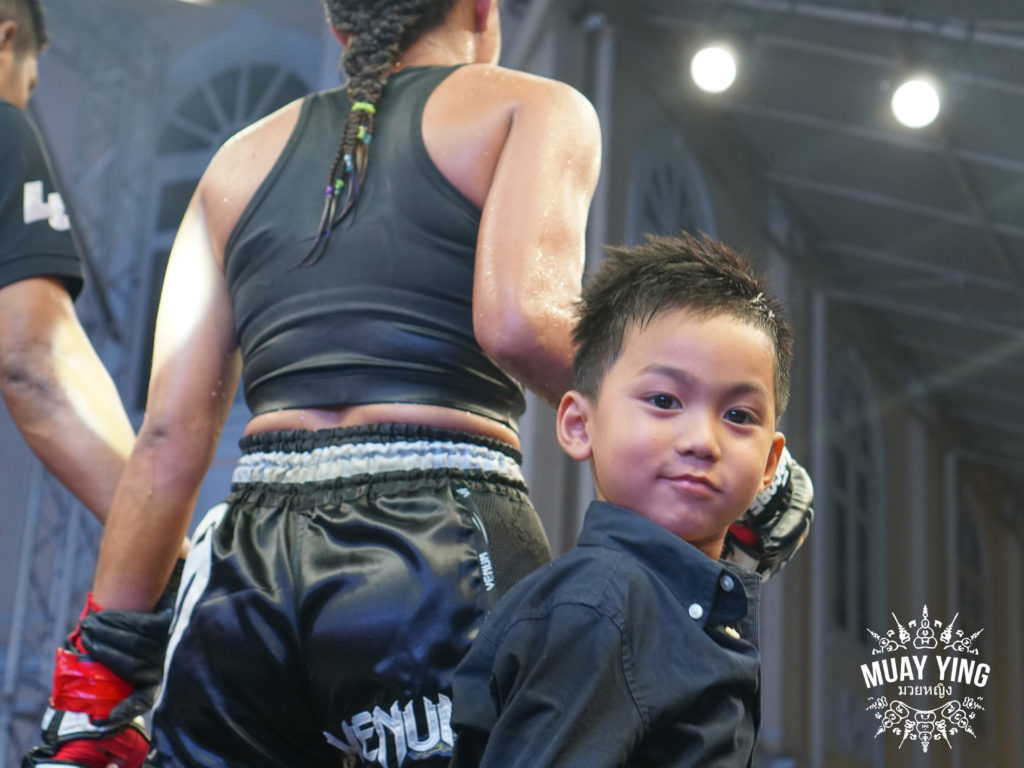 The announcer called out the score cards: 30-27, 29-28, and 29-28, all in favor of Sawsing. Her hand was raised and Brooke congratulated her opponent with more smiles, hugs, and respect.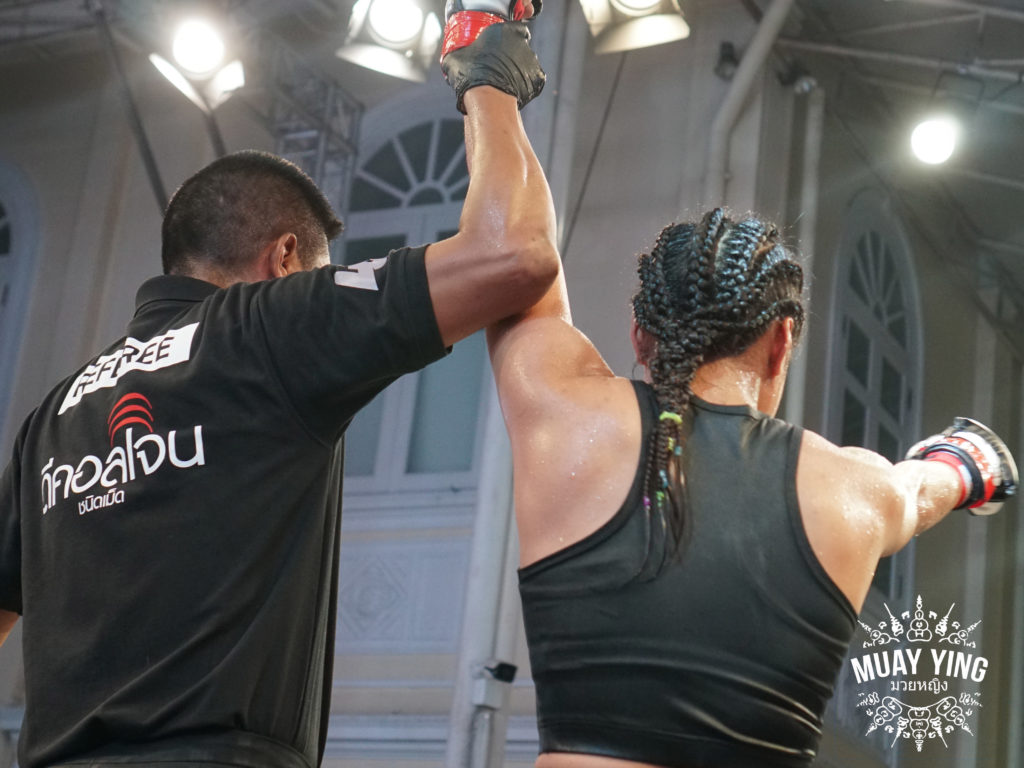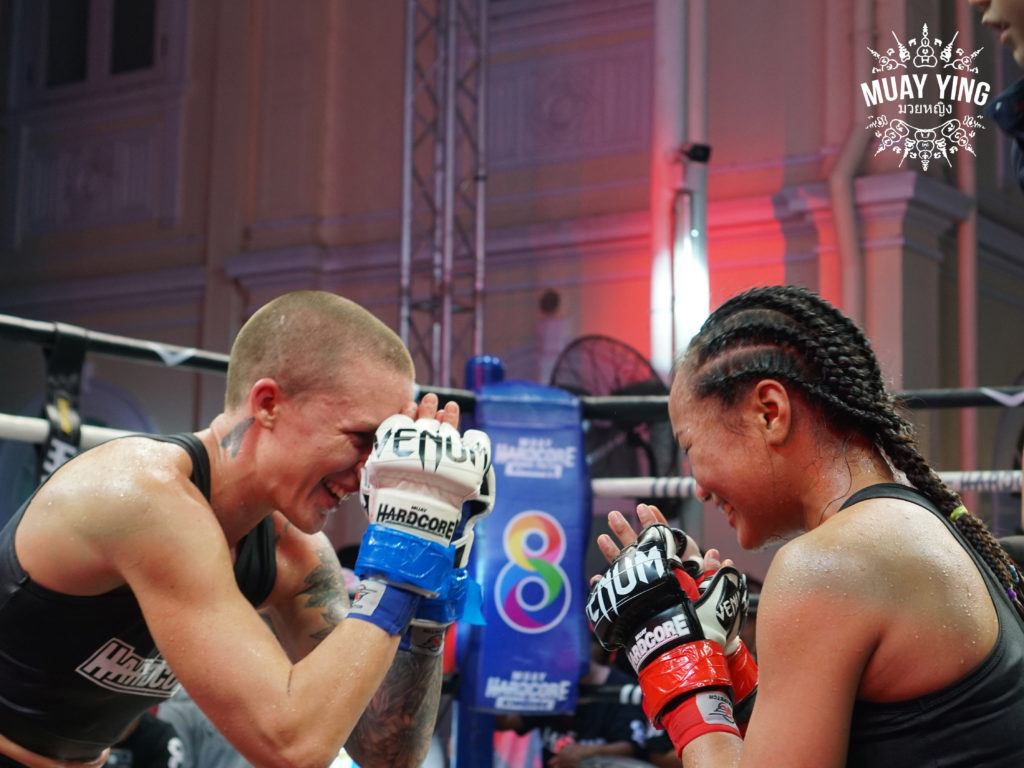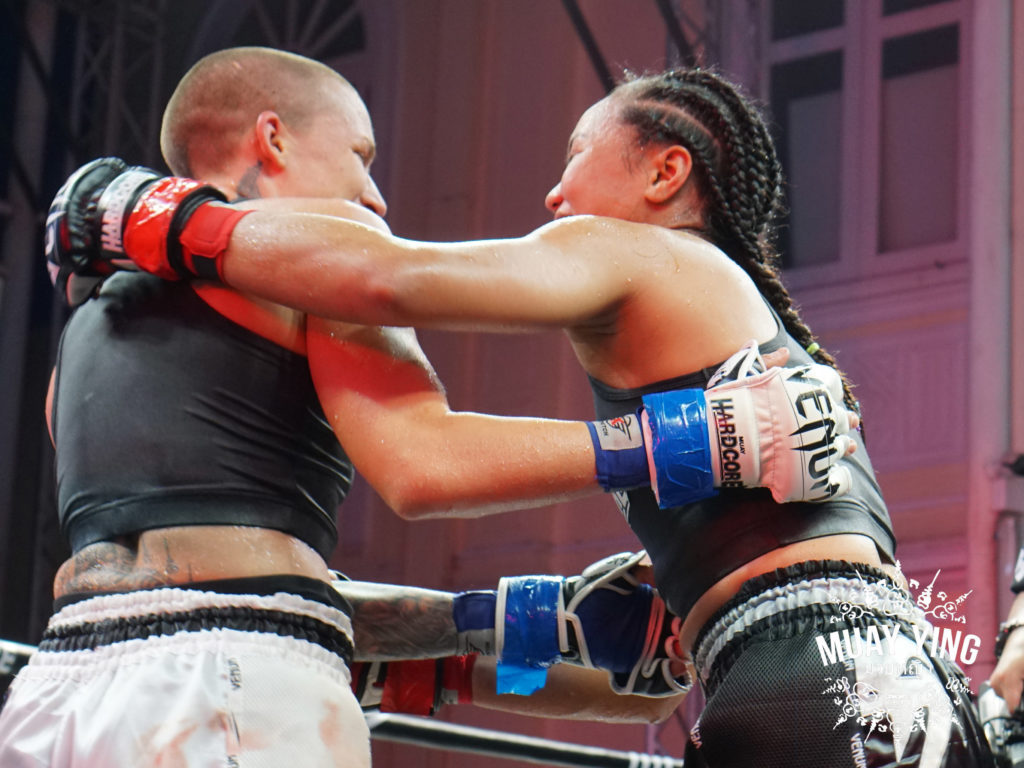 After pictures were taken, both fighters crawled out of the ring through the bottom rope – expected and required for all women in Thailand.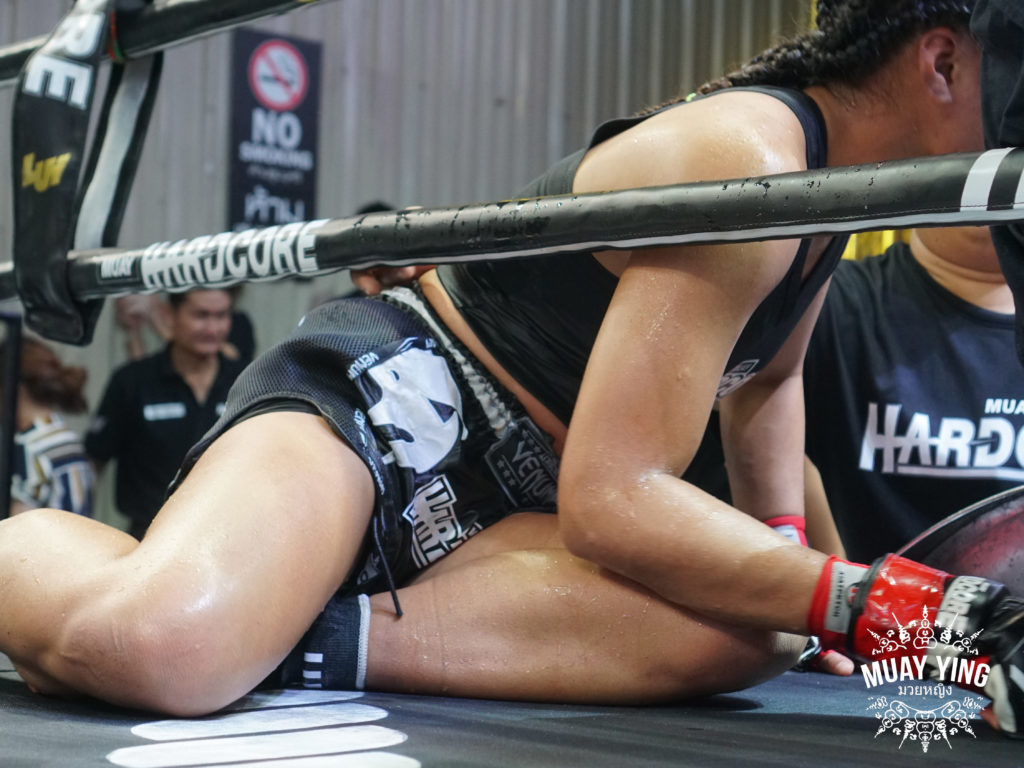 For full fight results for the entire card, click here.
If you enjoyed this or found this useful, and want to continue seeing Muay Thai news (with focus on BOTH female and male fighters), training and fighting tips, gyms reviews, and general/miscellaneous content,
please consider becoming a donor on Patreon.
With donors, I will be able to deliver high quality content consistently as well as continue my fighting goals in Thailand.