On April 10, there was a meeting held by the Professional Boxing Association. The meeting was coordinated by Somchat Charoen Watcharawit and members of the Boxing Board Committee (คณะกรรมการกีฬามวย) to figure out how to provide immediate help to those in Muay Thai affected by COVID-19.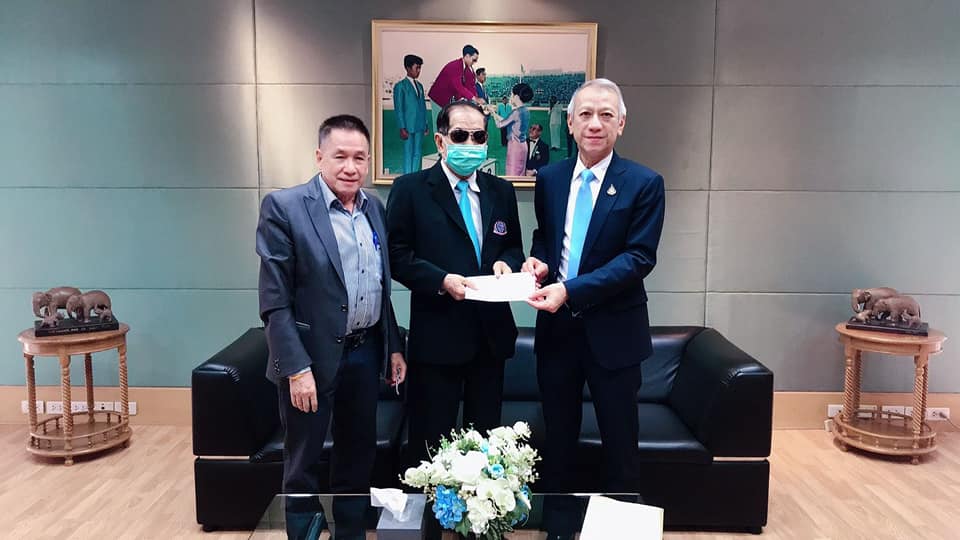 Please support the continuation of content on Muay Ying via Patreon

25 million baht was approved from the budget. In the first step, this money will go to assisting registered Muay Thai fighters aged 15-18 and Muay Thai trainers that have their class license (C, E, and/or A) affected by COVID-19. During this time, with gyms and fights shut down, most fighters and trainers have no means of income.
Registered Muay Thai fighters under the Boxing Act aged 15-18 years old that have a nak muay card will be entitled to 10,000 baht per person of assistance money. Muay thai fighters over 18 years old that have signed up online will also be considered, but the verdict on them is still unsure as they will receiving government assistance from the Ministry of Finance of 5,000 baht per month. In their next step, they will try to figure out a game plan to help Muay Thai camps during COVID-19.
A sub-committee has been appointed to consider those eligible and to figure out how to give the money to those who qualify. To comply with the National Sports Development Fund regulations, it will be about a month before anyone gets clearer answers or confirmations as to if and when they will receive the money should they be eligible.
If you enjoyed this or found this useful, and want to continue seeing Muay Thai news (with focus on BOTH female and male fighters), training and fighting tips, gyms reviews, and general/miscellaneous content,
please consider becoming a donor on Patreon.
With donors, I will be able to deliver high quality content consistently as well as continue my fighting goals in Thailand.