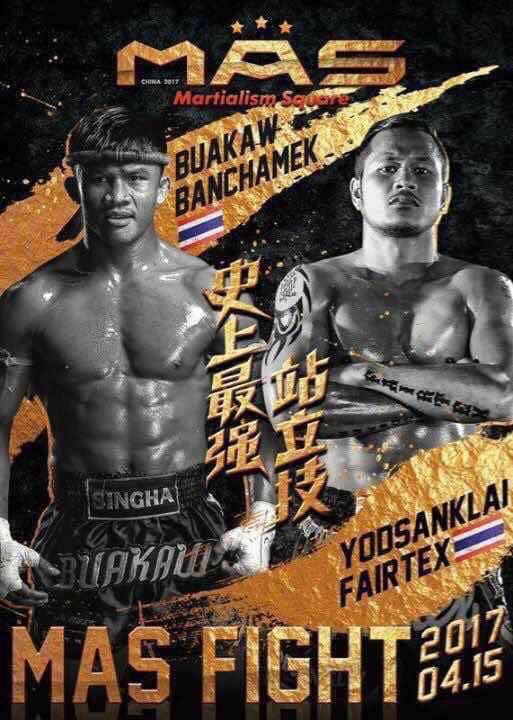 Fresh off a victory over the weekend, Yodsanklai may be facing fellow countryman Buakaw later this year. Kunlun Fight says this match-up is in the works and according to Muay Thai Authority, the purse is supposedly $1,000,000 for what many are calling the fight of the century.
However, some fight fans are skeptical as there have been many talks over the past 8-10 years about this match-up as well as other dream fights. To add to the skepticism, the last known time Buakaw was known to have fought a Thai was over 10 years ago in 2006 vs Jomhod Kiatadisak.
But there is always a chance of this happening for real this time, so hopefully Kunlun Fight does not disappoint everyone who has their hopes up!