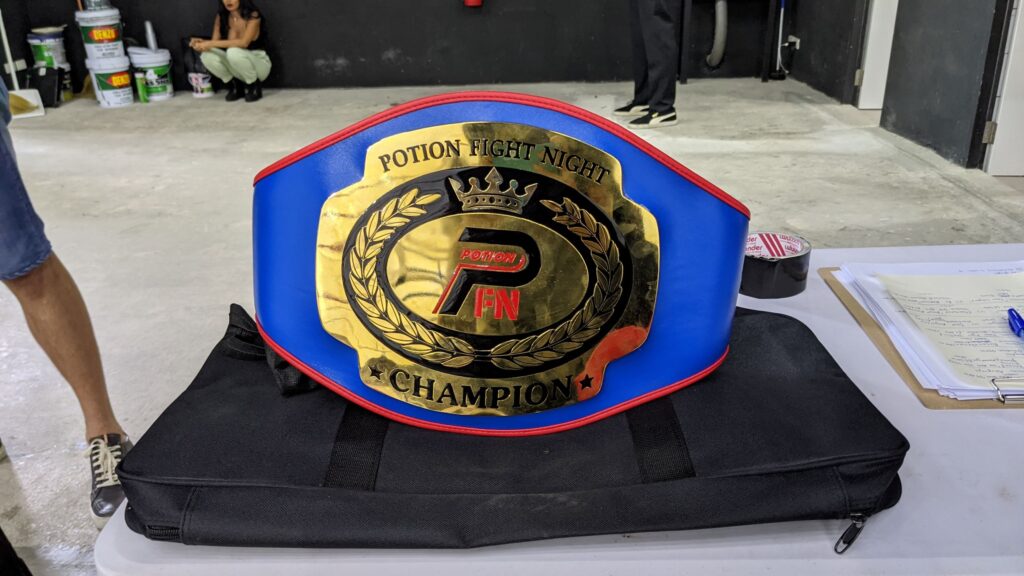 Potion Fight Night held its debut event on February 6 in Bangkok. The event boasted a multi-sport card, containing both boxing and MMA bouts, all but one under amateur rules. There were two women's matchups on the card, both under amateur boxing rules. Due to COVID-19 restrictions, it was held in a location that was given only to people who needed to attend the event as a fighter, coach, venue staff, or media personnel.
Please support the continuation of content on Muay Ying via Patreon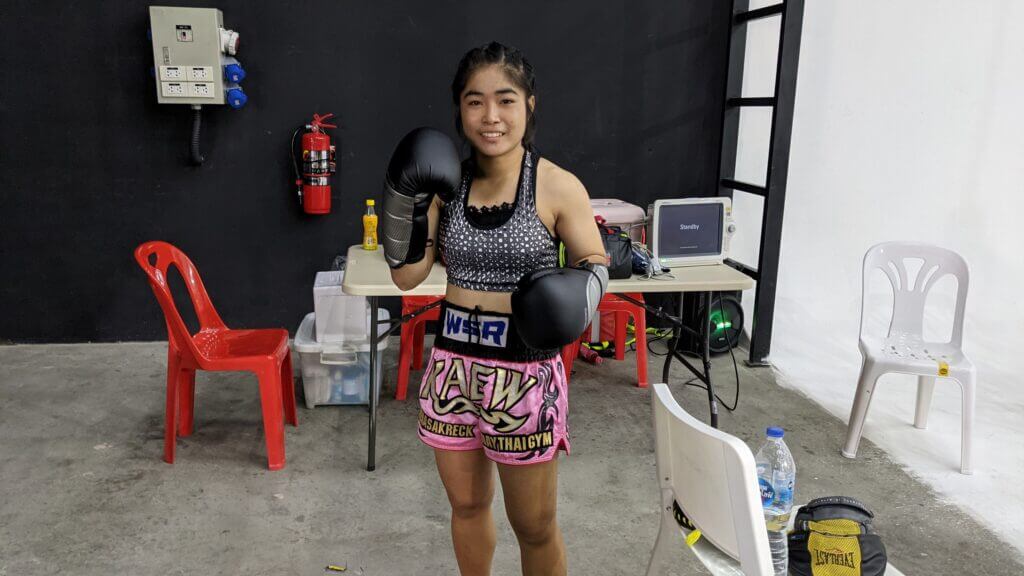 The bout that kicked off the event was an amateur boxing match between Big Yen and Petchngentong Mor. Krungthepthonburi. Both women are from Thailand. This was neither woman's first time competing under boxing rules, but there was a clear size difference between the two. Petchngentong, who usually fights at 45 kg, is usually a Muay Thai fighter but has had trouble getting bouts due to her size.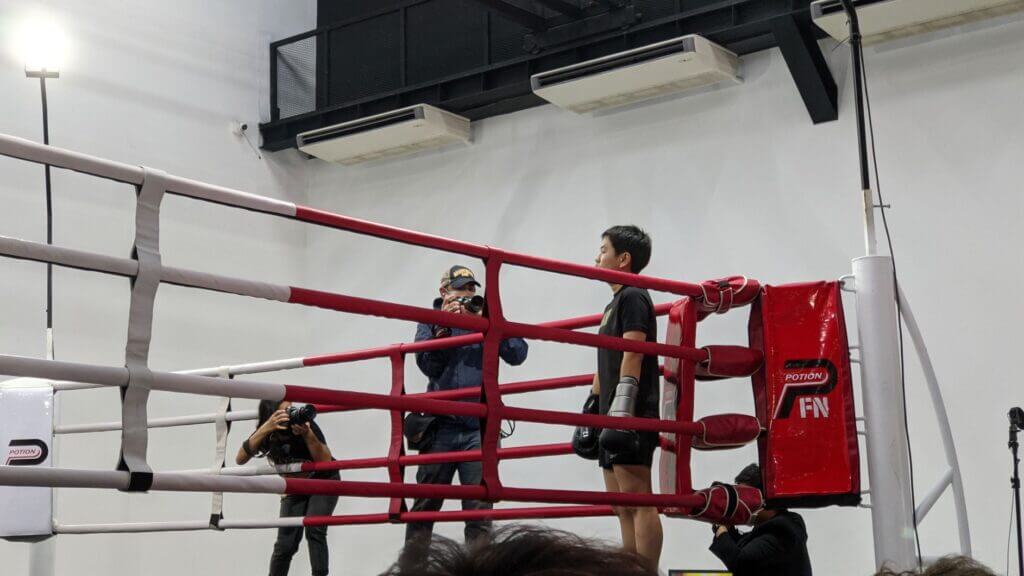 During the bout, Big Yen used her longer reach to her advantage. Petchngentong showed a lot of heart and came forward all three rounds, but the decision ultimately went to Big Yen.
The last bout of the night (also the main event) was between Po Chisakan (Thailand) and Marie Ruumet (Estonia). Po has had several fights under different rulesets and this was not her first time boxing.
Marie, on the other hand, is an established Muay Thai champion and ONE Championship athlete with signature elbow strikes, but had no prior Western boxing experience.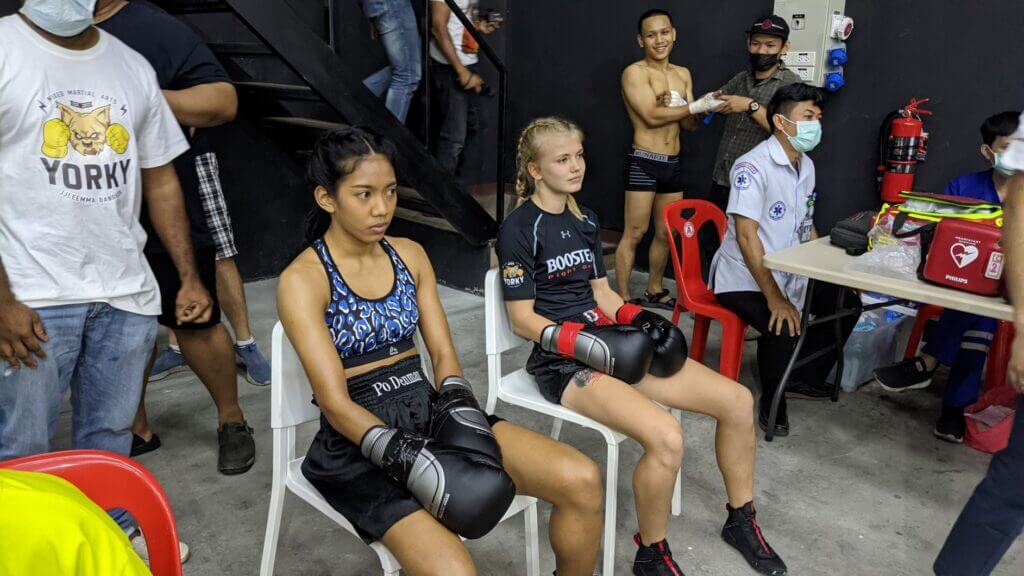 This bout was to be for the Potion Fight Night 54kg title. The matchup was definitely the fight of the night. Both women gave each other all they got. Marie got more comfortable putting combinations together as the rounds went on (five total) but Po still put up a fight using her long reach to keep Marie out of the pocket as much as possible. The win went to Marie.
If you want an in-depth guide to training in Thailand, I've got just the thing.